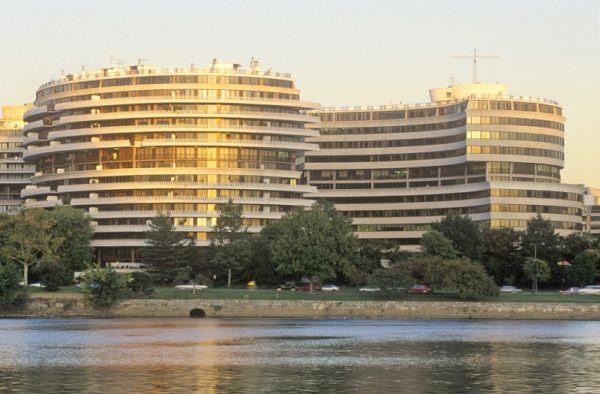 According to the scientific non-partisans who do our research, the objective fact of Rightist overthrow of media is upon us:
Our own study of over 1.25 million stories published online between April 1, 2015 and Election Day shows that a right-wing media network anchored around Breitbart developed as a distinct and insulated media system, using social media as a backbone to transmit a hyper-partisan perspective to the world. This pro-Trump media sphere appears to have not only successfully set the agenda for the conservative media sphere, but also strongly influenced the broader media agenda, in particular coverage of Hillary Clinton.

…But pro-Trump audiences paid the majority of their attention to polarized outlets that have developed recently, many of them only since the 2008 election season.

Attacks on the integrity and professionalism of opposing media were also a central theme of right-wing media. Rather than "fake news" in the sense of wholly fabricated falsities, many of the most-shared stories can more accurately be understood as disinformation: the purposeful construction of true or partly true bits of information into a message that is, at its core, misleading. Over the course of the election, this turned the right-wing media system into an internally coherent, relatively insulated knowledge community, reinforcing the shared worldview of readers and shielding them from journalism that challenged it.
Remember: the Leftist cries out as he strikes you. They are accusing the Right of exactly what they did.
In a relative universe, someone breaking away from someone else may be stationary. When two parties interact and one suddenly takes a radical swing to the Left, to that party it will seem like the other party is moving away from them, when in fact it was the first party who moved away.
The American people for the most part stayed where they were; the press swung left; now it accuses Americans of "moving away" into an insular world of their own, when in fact that was what the lügenpresse did. Consider the usual tale of two stories that shows exactly why most Americans are moving away from reliance on mainstream media:
If you ever doubted that the media see the news through a partisan prism, consider this: in less than two days, ABC, CBS and NBC devoted nearly 7 times as much coverage to Jeff Sessions meeting with the Russian Ambassador in his role as a U.S. Senator than they did when then-Attorney General Eric Holder was held in contempt of Congress in June 2012.

…Back on June 28, 2012, then-Attorney General Eric Holder became the first Cabinet member to be held in contempt of Congress for withholding documents from the House investigation into the Obama administration's Fast and Furious scandal.
One of these was a legitimate scandal based on a well-documented investigation; the other, vaporous accusations of collaboration with Russians, has yet to produce any hard data. The media is biased, and this is why Americans refused to follow it Leftward, which to the dying media looked as if Americans were moving Rightward when in fact they were staying where they always had been.
Across the West, people are not moving Rightward so much as withdrawing from the Left. This was the motion predicted by French writer Michel Houellebecq, who described himself as "anti-liberal" but not conservative. We may not know what we want, but we do not want to go down the direction the Left is taking, which ends with us replaced by immigrants and our institutions destroyed by corruption.
People are realizing — slowly — that the Left are essentially organized crime. Their goal is to use altruism to paralyze the brains of the population with happy silly notions while the Left then steal everything they can from behind the scenes. The end result will be much like Venezuela or Cuba, a third world wasteland ruled by extremely wealthy "men of the people."
Our media realizes that this is happening and that with it, obsolescence of the current media is guaranteed. As a result, they have launched an attack against President Trump based on nothing more than social popularity. All of their gambits (riots, impeachment, Russia, "pussy grabbing") have had no substance but were hammered into false scandals by the media.
The "deep state" — entitled bureaucrats dependent on dysfunction in the system for continued employment — is striking out at Trump as well. They may have tapped his phones; if so, this is an event bigger than Watergate, where they only attempted to spy on the opposition. The media will conceal this as well, pitting Trump against them for control of the narrative that flows by us like an invisible river, filling itself with content of its own if we do not direct it.
If Trump is able to beat the media machine, he will make it irrelevant and it will die a natural death as a legacy industry. This is why they are all in panic to destroy him and do not care if what they are saying is entirely flimsy conjecture or not. As the old order collapses, the combatants line up to see who will dominate what remains.
Tags: breitbart, donald j. trump, eric holder, jeff sessions, lügenpresse, russia