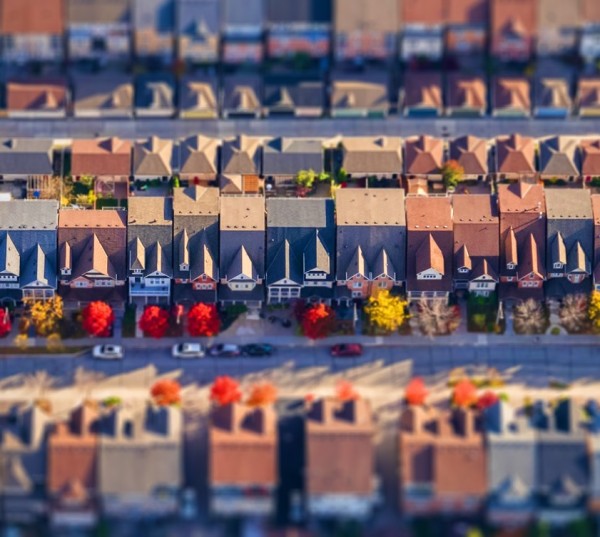 I am not asking for five minutes of your time today to preach a gospel of kindness, equality and tolerance. If you're looking for such a thing, you have plenty of other people to choose from. The whole world, from the Pope in Rome, to the President of Russia, the CEO of Coca Cola anyone you've ever heard of claims to stand for these values. These values are universal, they govern our societies, we see them as so self-evident that we never even question them.
As civilized beings, we take over certain values we interpret as self-evident. They are self-evident to us, only because we are genetically programmed to adhere to them. Our brains are smaller than those of our ancestors and our digit ratios reveal our genetically emasculated nature. It is us alone, who eschew violence. It horrifies us to our very core. What happens among chimpanzees on a daily basis hits the news when it occurs among our own specimens.
There is a simple factor here at work. The secret of our success is that we export violence. The industrialized holocaust that happens to the beasts delivered on our plate, or the various organisms killed to make way for our farms and plantations are kept out of the spotlights. To us this is not violence because it affects non-humans. To us this is a way of life. And as our numbers grow, so too grows the violence that we export.
After successful genocides, streets and landmarks are renamed, as new people take up residence, hoping that nothing will remind them of the slaughter that created space for them to live. So too, nothing serves to remind us of the vast forests that covered all of Europe. There exists no monument for the trees that were felled to grow the grain that sustains you. The giant oyster reef that once covered the bottom of the North Sea before its eradication through bottom trawling is memorialized only by a late 19th century British atlas. Nothing serves to remind the world of the violence we have inflicted on the entire non-human world. To us a new normal exists, of a sea composed of desert and a countryside composed of grain.
It's easy for us to say that some hypothetical future person should not come into existence, especially when we reduce them to a number. Nobody would mourn if he heard today that the projections by the United Nations are wrong, that Nigeria by 2100 will not have 900 million people, but rather, a mere 800 million, because women decided to start using contraception. We don't mourn those who do not come into existence, even though each and everyone of them is as unique as those of us alive today.
When more people come into existence, we collectively accept that this will be a mistake that we will have to cope with. We convince ourselves that something will show up in the near future that will turn what has been a zero-sum game played between humanity and non-humans since the dawn of civilization into a scenario where both can benefit, even as all evidence shows that the destruction accelerates.
But why should it be a given that only those who might be born in the distant future might be excessive? Could your neighbor's pregnancy be an excessive one? Could someone you know be the product of a birth that should not have happened? We forget to take contraception, pregnancies happen, then our flexible and irrational minds adapt to reinterpret another burden as a gift. Margaret Sanger declared in 1919 that the world is already overpopulated. Such an observation implies that most of us should never have come into existence.
The question we ought to ponder is what added value the billions of us who now clutter up this planet serve. What is something you would genuinely miss, in a world with half as many people? To you there would be nothing but benefits. There might still be fish in the ocean. You might not have to spend until retirement paying back the debt you had to enter just to call a plot of physical space your own.
The second question to ponder is the inherent mediocrity of most of human existence. We value all human life that exists over non-existence, but why? When children are asked what they wish to do when they are adults, none of them respond that they wish to sit in cubicles and stare at screens. Nobody ever chooses to be born to a mother like June Shannon, who invites a man into her house who sexually abused her daughter. Those of us who are born into such circumstances tell ourselves that we have to cope with it, a price worth paying over non-existence.
When we are born into mediocrity, it is hard to acknowledge that our mediocrity should not exist, but perhaps we are capable of recognizing it when it affects others. If you imagine, that God informs you that by 2050, your nation will be identical to its current state, except for the addition of 50 million people who will live in slums, their existence characterized by illiteracy, open sewage streams and rampant rape, drug addiction and prostitution, would you consider that an enrichment? If not, then why should West Point, Monrovia exist today?
When you take a honest look at the world, how many billions of people live lives that you would not prefer over non-existence? Would you thank the Angel Gabriel, if he informed you that after hard negotiation he had managed to arrange a reincarnation for you as a young Ugandan girl who will have her breasts ironed by her mother to protect her against rape by adult men?
To me it is self-evident, that most people alive today should never have come into existence. Nor am I ashamed in any way to differentiate, to declare that some births were a better decision than others. It's obvious to me that June Shannon should never have reproduced. If she had abstained from reproduction, some space would have been freed up in another family, where a girl might be born who would not be sexually abused by her mother's boyfriend, a girl who might have an enjoyable life worth living.
There is a Dutch expression that soft healers make stinking wounds, meaning that solutions that avoid pain tend to exacerbate the underlying problem. Is it not a soft solution, to implore the teeming masses through soft rhetoric to abstain from suppressing their own misery by bringing more of it into this world, only for us to be ignored time and time again?
Africa will have three and a half billion people by 2100, forced to share a continent that will not grow in size with them. If those people had a say in the matter, most would not choose to be born in Africa, nor would they choose to be born as Muslims. They would make the same choice that most sensible people around the world would make. They would choose to be born in rural Scandinavia, to good looking upper-middle class friendly parents.
To abstain from cruelty, can sometimes be the biggest cruelty. The cruel question that has to be pondered, is whether it is time by now to start over with a clean slate. Most of humanity exists in a state of mediocrity, a mediocrity that has to destroy the lives of elephants, orangutans and other animals for us to be able to sustain it. Most of them will never be great poets or artists, functional literacy is the most they can hope for.
There is no reason to think that anything of genuine value would be lost if most people were to disappear today. The science of biotechnology would allow us to preserve those who are capable of producing societies worth living in, the type of societies that people risk their lives on the Mediterranean sea for to reach. I would say that it is long overdue.
It might seem like a massive cruelty to some of you. I can not help but wonder however, what the opinion on this matter could be of the orangutan mother who escaped with her child from the man-made fires that destroyed the Indonesian rainforest she lived in, only to be physically attacked by people whose village she fled into. Perhaps she is able to judge our species more objectively.