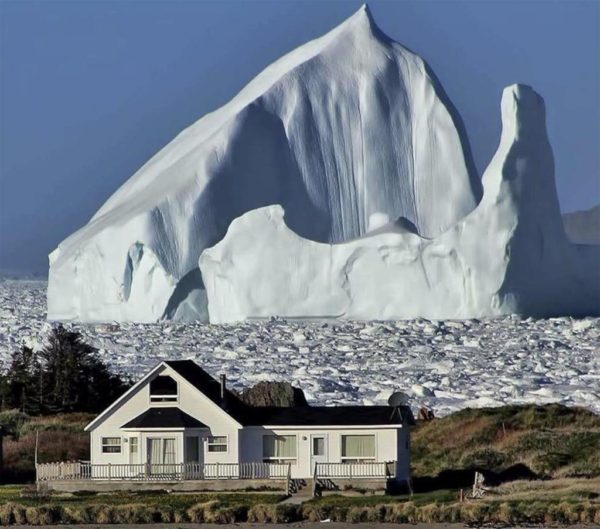 Over the last few decades, the gradual build-up of an insecure and even chaotic environment suggests that the world does not operate as humans think it does. Our predictions are incorrect, and so instability results we keep plodding forward based on illusions instead of a realistic understanding of the underlying structure of our world.
Welcome to the frontier of nihilism. Humans have their fantasies about how the world works, and if not restrained, these become accepted as truth which leads us into collision with the actual workings of nature. These workings are not so much material as informational or mathematical, such as the hidden patterns of standard distributions or golden ratios, but our human mindset is to ignore them and focus on what people want, how they prefer to behave, and the types of mental conveniences that they will support in political, consumer and social popularity spheres.
This is compounded by the fact that we cannot trust ourselves, at least as far as anyone who is publicly accountable goes. Lacan pointed out that any sponsored research creates ascriptive output because no sponsor wants to admit chaos, since this could be seen as self-incriminating in a lawsuit. In addition, there is no money or power to be found in telling people complex truths; they prefer pleasantly simple lies that confirm their own biases.
These dual factors lead to the behavior for which corporations are famous, namely "socializing risks while privatizing profits," which means that they avoid engaging where society is delusional, and simply take advantage of the disaster and leave a mess behind while extracting profit. Then again, what else are they supposed to do? Human history provides a long list of grave sites of those who challenged the wisdom of crowds.
Nihilism states that there is no universality. Reality is seen to different degrees by different people, and natural ability and character determines how far — to what degree of accuracy — each person sees. Much like the Right represents order into which the individual fits, while the Left represents an order comprised solely of the individual, into which reality fits, the human struggle to avoid chaos is a balancing act between nihilism and humanism.
Looking further into chaos, it becomes clear that its impact is felt by ordinary people but that it originates mostly from organizations such as governments or businesses. Right now we are in the midst of a populist cultural wave against globalist governments, but no similar movement has emerged against business, which is the actual driver of the globalist agenda.
Ordinary people would welcome a counter-reaction to the domination of business over their lives. Marx anticipated this, but his solution was incorrect: the same mob rule that propels democracy also propels business, and the "populist" wave is in fact driven by the middle class, who know enough to see that globalism and rule by finance are bad for the future of our people.
Since business is a natural part of human life, the question becomes not pushing back against business per se, but against bad practices in business, which leads us to nihilism. Business risks do not address fake information; in fact, they ignore it.
However, for us to escape the pattern of human entropy, we must separate real information from the fake, which requires denying what humans believe to be true and instead focusing on radical realism and consequentialism, which look at results in reality instead of emotions, rights, feelings, judgments, desires and other human motivations.
Results are a better way to assess our actions than what is popular, and what is popular reflects motivations, not logical choices based on results. We can see this through several examples:
Education. Students go to college in part for the experience of activism. When they arrive, they find that major issues are ignored in favor of those that are instantly polarizing, like the recent crusade for transgender bathrooms. This occurs because despite wanting to be politically active, the only risks that most students are aware of are STDs and student debt. The people who are charged with activism — the students — lack the experience to know what to be active about.
Design. Aircraft designers undertake extensive risk-assessment activities to ensure safe passenger flight. But there are things they cannot address such as "fake data" including hoax bomb threats. These risks are typically categorized under the heading "operational risks" and ignored by designers with the assumption that each airline will figure out its own solutions. This endangers airline design itself, because if these operational risks are not managed, it could result in decreased demand and thus industry collapse, at which point no one would need airplane design.
Industry. A Canadian CEO takes a job in South Africa where there is political pressure to increase the percentage of ethnic African people in senior management. He order this increase, relying on the notion that the Quality Manager will cover the risk of under-performing employees in general, and therefore will do so with affirmative action employees as well. However, since the goal is to get more black faces into the high offices, the CEO does not performance manage his black appointees. The result is that there is blind risk with these new employees, and since no one is overseeing it, losses pile up before anyone notices. The company goes bankrupt, and all employees including black ones find their jobs at risk.
In each of these cases, a "fake risk" is addressed while actual risks go unnoticed as part of the process of externalizing risk to others (non-students affected by student activism, airlines, and the employees of a firm) and internalizing profits. Donald Trump provides a classic example of a manager who quickly separates fake risk from operational risk and focuses on the latter while his competition waste time with the former.
That however flies in the face of politics itself, which demands a dual-risk assessment that looks at both operational risks and political risks, sometimes referred to as "optics." In South Africa, this has resulted in a redundant management structure where South African corporations typically have two CEOs, one managing risk upward (operational) and the other downward (political).
Dual management however introduces neurosis and an inability to act where operational and political risk are not in unison. The task before any organization which wishes to survive is to solve the unintended problem of unrealism versus realism — or to separate the "fake news" from the real news — as a means of separating real risks from fake risks, and managing both with a priority on the real.
The emphasis on real risks as a priority above fake risks could be described as the nihilist mindset, and it has its own school of management theory in which nihilism is the first step in any process. The manager separates real from fake, then acts on the real and later attends to the fake, instead of making himself neurotic by trying to balance the two, which results in the fake taking precedence over the real because it can thwart the real if the two are not in unison.
Risk management is unique among management theories because it is not prescriptive; it does not tell you what to do, and instead only identifies risks. Nihilism suggests that "unpopular risks" be compartmentalized and addressed as risks to the organization itself, while "popular risks" — the "fake news" variety — should be considered as possibly raising or lowering the public value of the organization, but generally not threatening its destruction.
Managing risks is what Mother Nature expects us to do, failing of which, we will simply die off like the Egyptians, Athenians, Aztecs, Maya and Romans. There is no morality in Nature. Nature is the real news and the real risk, grounded in consequence and not human motivations, and when we fail to grasp its primacy, our organizations self-destruct and pass into history.
Tags: management, management theory, morality, nihilism, risk management, survival