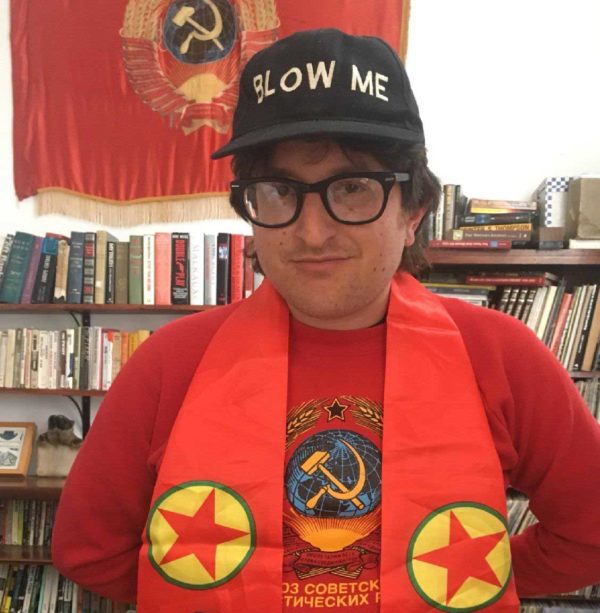 Do you ever wonder why it seems like idiots rule? Or that in any human group, it is only a matter of time before the "committee mentality" takes over and everyone is nodding enthusiastically to some transparently stupid idea? Most of humanity are not that bright and not that morally upright, and their inability to see this gives them a zeal and fanaticism in taking over anything good shortly before destroying it.
The Soviet Union was not a historical aberration; it was the norm. The Earth is littered with failed societies that all died the same way, through mismanagement caused by the pursuit of pleasant illusions that "most people like" instead of focusing on the knotty, difficult, erratic, and often visually paradoxical issues that confront societies that have succeeded.
These come about through a pair of human pathologies called the Dunning-Kruger effect and the Downing Effect. These signify that our least intelligent are the most confident, where our intelligent are not.
The Dunning-Kruger effect is an example of cognitive bias in which people who are worst at a task show the most illusory superiority, rating their own ability as above average.

…Kruger and Dunning noted a number of previous studies which tend to suggest that in skills as diverse as reading comprehension, operating a motor vehicle, and playing chess or tennis, "ignorance more frequently begets confidence than does knowledge" (as Charles Darwin put it).

…Across four studies, the authors found that participants scoring in the bottom quartile on tests of humor, grammar, and logic grossly overestimated their test performance and ability. Although test scores put them in the 12th percentile, they estimated themselves to be in the 62nd.1
Fascinating. How is it that the least competent assume they are the most competent?
Answer: their perspective is entirely relative to themselves, and they have made no attempt to overcome this and see the world from a quasi-objective view, the same one that science, history, philosophy et al can give to us — if we're smart enough to perceive it.
Smart people are aware of how small they are.
Dumb people are unaware of how small a role they play in life, and so tend to overstate that role, because they're aware of nothing beyond themselves.
Another entry affirms this:
A self-serving bias occurs when people attribute their successes to internal or personal factors but attribute their failures to situational factors beyond their control. The self-serving bias can be seen in the common human tendency to take credit for success but to deny responsibility for failure (Miller & Ross, 1975). It may also manifest itself as a tendency for people to evaluate ambiguous information in a way that is beneficial to their interests. Self-serving bias may be associated with the better-than-average effect (or Lake Wobegon effect), in which the individual is biased to believe that he or she typically performs better than the average person in areas important to their self esteem. For example, a majority of drivers think they drive better than the average driver (Kruger, 1999; Roese & Olson, 2007).2
Individuals base their self-esteem on something they think they do well; what it is (or how well they do it) is irrelevant. They need some reason to justify their existence and think themselves worthwhile.
It's a form of moral competition. In a society that prized, say, competence over morality, this might be different.
The Downing effect describes the tendencies of people with below average intelligence quotients (IQs) to overestimate their intelligence, and of people with above average intelligence to underestimate their intelligence. The propensity to predictably misjudge one's own intelligence was first noted by C. L. Downing who conducted the first cross cultural studies on perceived intelligence. His studies also evidenced that the ability to accurately estimate others' intelligence was proportional to one's own intelligence. This means the lower the IQ score of an individual, the less capably he or she can appreciate and accurately appraise others' intelligence. The lower someone's IQ, the more likely he is to rate himself as more intelligent than those around him. Conversely, people with a high IQ, while better at appraising others' intelligence overall, are still likely to rate people of similar intelligence as themselves as having higher IQs. As the adage goes, "The more you know the more you know you don't know".3
This makes sense: dumber people have no idea what being smarter would be like, so cannot recognize it.
Their only ability is to tear it down by claiming their own knowledge is superior. "Everyone knows the sun revolves around the earth, you dummy!"
This might explain hipsters, who will call you ignorant if you don't know all about the latest Deerhoof album — but will live in squalor, accomplishing nothing, and scorning those who choose to work hard toward intelligent or at least semi-competent lives.
Tags: crowdism, downing effect, dunning-kruger, dunning-kruger effect, herd behavior, illusory superiority, self-serving bias, stupidity