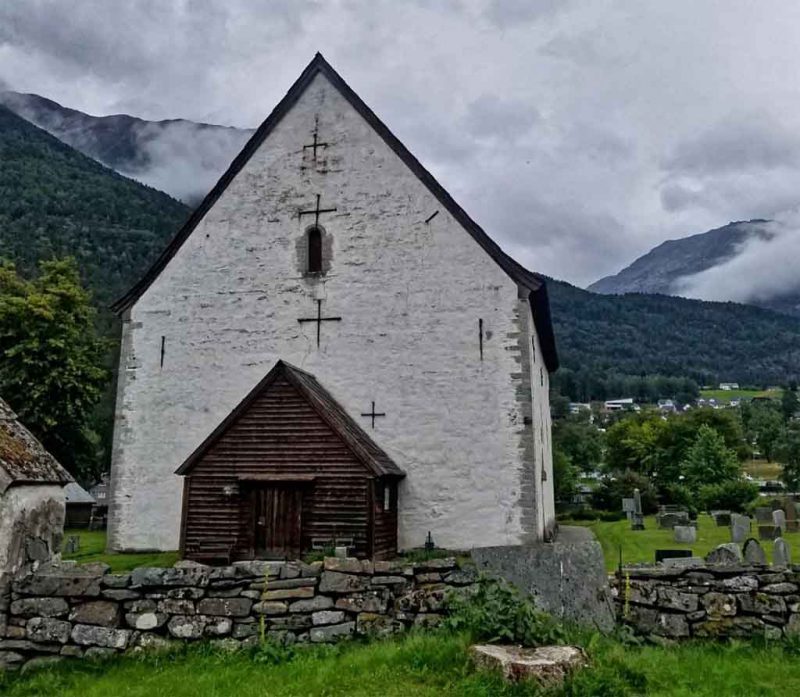 Some question exists as to why Europe turned toward Christianity. Most likely, this happened over a relatively long period and occurred for multiple reasons. Some of these were strategic, some practical, and some simply a matter of technique.
On the strategic level, Europe was founded by wanderers who finally decided to settle down in middle age and start up a location-dependent civilization. Their previous life, as wandering bands like the Yamnaya, who were probably pre-dated by genetically similar people who left the wanderer life earlier, including some who had mixed with farmers in the Mediterranean to produce the populations that populated Europe after the end of the Ice Ages.
Once this new group had stabilized itself, it became clear that it had a hierarchy with Nordic-Germanic Indo-European types at the top, and the more mixed or muddled at the bottom. This allowed the creation of a simple caste system, with a few aristocrats (1%) at the top, a vibrant middle class of artisans and warriors who were freeholders (9%), and a vast population of labor (90%). Over time, however, the prosperity of society "trickled down" to the lower groups, creating a bit of a population explosion.
At that point, traditional customs began to fail because they were conveyed by word of mouth and were exclusively hierarchical, meaning that those who understood them best were promoted in order to teach others. There was no formal process, only a series of tests for competence.
These customs — including metaphysical and symbolic beliefs later called paganism — worked well for a nascent society with a clear hierarchy. As Europe grew and splintered into different groups, however, power struggles and internal dissent made this hierarchy less clear.
In addition, the sexual habits of the peasants proved to be somewhat appalling to the upper classes, who noted correctly that the promiscuity and early onset of intercourse of the peasants helped doom them to lifetimes of chaotic poverty. Christianity offered a firm line on sexual morality that was appealing.
On top of that, the elders realized something that had become evident with the spread of literacy as a means of chronicling the wisdom of growing societies: the the power of written language meant that written codes would sublimate tacit ones:
The leagues used German as their primary language, and because local villages were isolated in the mountainous area's 150 valleys, Romansh fragmented into five somewhat different dialects, each with its own written language. This lack of a uniform standard hindered Romansh's ability to grow the way German or French did in the country.
The Romansch languages became footnote minorities in Switzerland simply because they were not written and standardized. A written and standardized language, philosophy, procedure, discipline, or faith could be entrusted into the hands of a single agent with a copy of the book who could then be delegated to another village, town, or region to spread the "good news."
In other words, if a master craftsman finds a new way to make superior pottery, he can teach a few apprentices per year and by his death, have a couple hundred people who do things his way. If he writes down his ideas, he can reach tens of thousands within only a few years.
Through the same mechanism of natural selection, by which genes that are passed on then predominate, with written instructions those ideas which made it into books quickly outpaced all the others simply because more people were familiar with them.
Christianity, as a written faith which created hard and fast yes/no rules for how to behave, appealed for not only strategic and practical reasons, but procedural ones. Written faith is simply a superior spiritual technology in that it spreads farther.
The spread of Christianity introduced other problems. First, written faiths are open to interpretation, where verbal faiths required a two-way interaction between master and student which resulted in better understanding. Second, the yes/no nature of Christian morality created a system of control.
We hear from the Christians that their religion spread merely because it was good, and there is some truth to this, since it compiled several thousand years of learning from Greek, Hindu, Roman, Babylonian, and Jewish sources. From pagans, we hear that Christianity spread by the sword, which is also partially true, probably because those in power saw a utility to it that could not be found in their unwritten customs which were getting outpaced by the written ones.
This leaves us with, as always, a morally ambiguous view of Christianity. It brought some benefits, which then in turn had some disadvantages, as leveling up already did. It replaced some pagan customs that we wish had been written. It also enabled a fledgling Europe to hold itself together in the throes of a population boom, but this may have in turn sewn the seeds for mass revolt and Leftism.
Tags: christianity, paganism, romansch