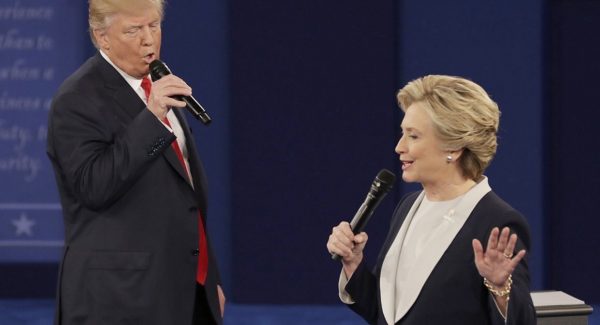 If China and the NSA colluded to steal our election for the Clinton-Obama gang, we can bet that a "deal" was made along the lines that political machines always make deals.
In this deal, China would dominate international trade and become the new superpower, and the US would focus on domestic issues like anti-poverty and anti-racism, because that will unify the n&uuml-Americans (Southern Europeans, Irish, Eastern Europeans, Africans, Jews, Asians, and Hispanics) while also justifying the continued theft of American wealth to entitlements programs, which enables it to be easily stolen by the political machine.
With this arrangement, Hillary and friends would retain ownership of American politics forever, since at that point politics becomes a question of direct vote-buying. If the other side offers something, the Democrats will offer more. China will guarantee the loans, generating the money through quantitative easing or some other trickery on their own side.
There will be no social credit system, no implanted microchips, and no vast monitoring apparatus. Americans have greater sublety. Instead, there will only be deplatforming. Every week, someone will be found to have said or done something inexcusable, and their lives will be destroyed on live television like an effete parody of the Roman Coliseum.
That creates an economy for politically correct thoughts. Citizens will — much as they do today — trip over their own feet rushing to social status signal about acceptance of all races, genders, sexual proclivities, midgets, Satanism, atheism, swinging, drug use, promiscuity, Islam, New Age, or whatever is currently trending. The population will appear to be 100% in agreement.
If you do not signal in this way, an accusation will be a conviction, using the most powerful media empire ever created. They will name bad guys after you in movies, and citizens will show their virtue by attacking you on the streets. You will have to run off to live in a dump on scraps from your betters.
Will this empire come crashing down? They all do, but slowly. Look toward Mexico. Every year there will be fewer blonde Nordid-Cromagnid-Dalofaelid people of the Yamnaya type who built Western Europe, and more ruddy, brown-eyed, brown-haired, and rounded feature peasants.
The Hillary Clintons of the world will laugh because they win by not caring. They do not care about their civilization, people around them, their offspring, or even nature. They simply want power and wealth, and it always surprises them to find that they are mortal at the end of it all.
In the meantime, the machine that they have created, like a robotic Titanic which rigidly sails the same course and ignores icebergs as a form of White Nationalism, will churn onward, eventually running into disrepair, which the peasants will barely notice.
If they manage to steal the 2020 election, they will replace the remaining sane people in government with more ideological actors, each devoted to nothing more than his or her own career. They all want to get rich and get out, end of report. The disaster that comes after them is a problem for someone else.
Tags: china, election 2020, hillary clinton