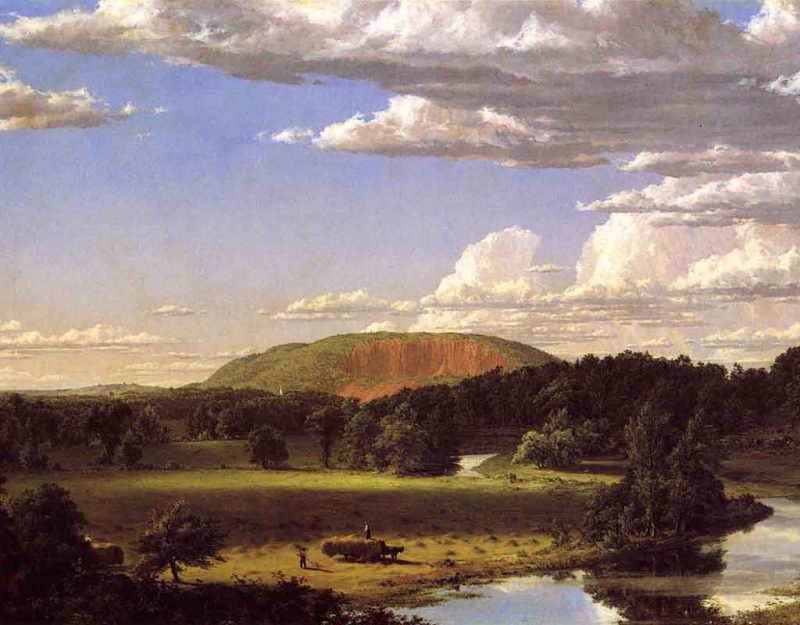 We have to be careful in assigning blame because the usual human trick is to find a scapegoat instead of tracing effect to cause and finding out what actually triggered a crisis. For example, capitalism gets blamed for the problems of regulations, unions, taxes, lawsuits, sharehold revolts, and affirmative action.
When we analyze conservatives, it makes sense to first think about whether we are seeing problems that are inherent to democracy itself. Democracy, after all, is a popularity contest; whoever comes up with a pleasant illusion wins, even if or especially if it has no bearing on reality.
In the same way, democracy will get rid of anyone who tackles real problems because he threatens everyone else in the system. If a politician stands up and says that our problem is entitlements and diversity, everyone else will have to deal with those issues, and that threatens their careers.
In a democracy, you make a career for yourself not by tackling difficult problems, but by tackling symbolic ones that can never be fixed. Fighting poverty always looks good, even if it never achieves anything. The same is true of promoting Jesus, strong defense, and equality generally. They are non-issues pretending to be issues.
When a leader like Donald Trump arises, he tends to want to tackle those problems head-on and achieve workable solutions which can then be incrementally massaged to a higher level of qualitative performance. This threatens everyone.
Say, for example, that Stevens '28 campaign successfully reduced rents in America by banning immigration, public schools, property taxes, and certain lawsuits. No one would be poor again since they would have a lot more money for food and other stuff. How would this affect our leaders and the bureaucracy under them?
The answer is "badly." Many jobs would be lost. People who have made careers and pensions out of working for anti-poverty initiatives would now be out of jobs; the size of government would shrink; consultants, lawyers, and contractors would suffer too. Non-issues make government swell as a feeding trough.
Trump savaged a number of problems so thoroughly that government itself was threatened. Consequently, they yeeted him out of office with a giant election scam that only now is beginning to unravel. In the meantime, we are seeing that democracy only allows certain people to be conservatives, and many are bad, like the nine GOP members who voted for DACA amnesty:
Rep. Don Bacon (R-NE)
Rep. David Valadao (R-CA)
Rep. Fred Upton (R-MI)
Rep. Maria Salazar (R-FL)
Rep. Dan Newhouse (R-WA)
Rep. Brian Fitzpatrick (R-PA)
Rep. Chris Smith (D-N.J)
Rep. Carolos Gimenez (R-FL)
Rep. Mario Diaz-Balart (R-FL)
Notice that these separate into two groups: Hispanic and Irish.
Hispanic
Rep. David Valadao (R-CA)
Rep. Maria Salazar (R-FL)
Rep. Carolos Gimenez (R-FL)
Rep. Mario Diaz-Balart (R-FL)
Irish
Rep. Don Bacon (R-NE)
Rep. Fred Upton (R-MI)
Rep. Dan Newhouse (R-WA)
Rep. Brian Fitzpatrick (R-PA)
Rep. Chris Smith (D-N.J)
Perhaps, as in the case of America where demographic replacement yeeted the WASPs to make room for mixed-Whites who are now in turn getting yeeted to make room for the third world, the problem with conservatives is not conservatism, but who are the conservatives.
Keep in mind that this in the year that Irish-American Joe Biden declared March to be Irish-American Month (following Black History Month):
NOW, THEREFORE, I, JOSEPH R. BIDEN JR., President of the United States of America, by virtue of the authority vested in me by the Constitution and the laws of the United States, do hereby proclaim March 2021 as Irish-American Heritage Month. I call upon all Americans to celebrate the achievements and contributions of Irish Americans to our Nation with appropriate ceremonies, activities, and programs.
If diversity is toxic, it does not stop at race. It goes deeper, to ethnicity. Western Europeans are similar enough to cluster; your Dutch, English, Germans, Scandinavians, Scots, and northern French can understand each other.
However, Eastern Europeans cluster, and Southern Europeans cluster with themselves and the Irish. These groups came in during the nineteenth century, immediately set up political machines and organized crime networks, and became burning the place down just as they did in their own homelands, where they are the remnants of fallen but once-great empires.
The Irish Question never went away. As we realize that genetics determines culture and culture in turn determines politics, it becomes more important than ever before to have homogeneous ethnicity in the nation. Nationalism works; diversity is a mortal failure.
Tags: black history month, diversity, irish, irish question, irish-american heritage month