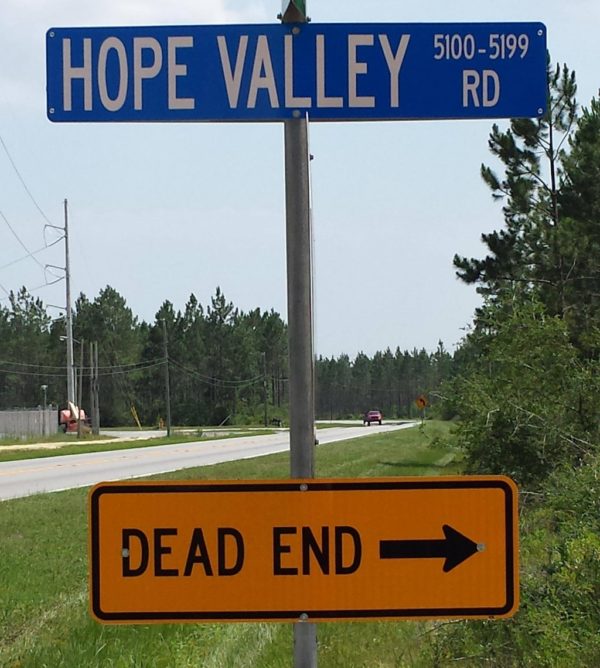 It is the considered editorial opinion* at Amerika that work, yea verily, doth suck. It kills the soul and sucks the marrow out its bones. It keeps you in your shaved monkey pen, off the streets and out of trouble for eight to ten hours of the day. It kills time. In the words of The Great Henry David Thoreau; this wounds eternity. Please be friendly and don't wound eternity.
Another aspect of work is that it is both randomly and deterministically unfair. It is randomly unfair because you can prepare all day long for the interview, the sales pitch or the bigshot briefing and then get railed by the nefarious forces with which Murphy rides to war. The game never ends when your whole world depends on the turn of a friendly card.
Work also sucks because the deck can be deterministically stacked against you. Ask the Asian American High School Valedictorian applying to Harvard what I mean by that. It doesn't matter how good you are, how hard you work how badly you want it. If you are not the Government's kind, then you succeeding, you getting ahead, you affording that dream home, or you bringing home the bacon to momma has a disparate impact and must be prevented.
Afterall, no matter how hard you bust that @$$, ¡YOU DIDN'T BUILD THAT! The pathetic, envying socialist grubs will never let you enjoy the just rewards of your efforts or achievements. They hate your guts for having that will to power and that drive to succeed.
Do well at work and the ankle-biters will tax you, defame you, steal your ideas and work products and then drive that shiv hard between your vertabrae. The Post-Modern workplace is the vile, hive-infested anus of Amerikan social interaction. Work is where they tell you to do your [email protected] job and then secretly fear and detest you if you are better at it than them.
And finally, after all of that, the economic world we live in is governed by unpitying, unbreakable laws that care as much for your existence as gravitation or the natural environment of The Great Plains. You are nothing in the economic world, just as you would be quickly obliterated if you were dumb enough to hike the surface of the moon in your Bermuda Shorts. And if you make like a weedy Dungeons and Dragons nerd and roll to disbelieve it gets worse. Way worse.
In an industry notorious for its "tight margins," restaurants in San Francisco are closing their doors in record numbers thanks to the minimum wage hike. The minimum wage in San Francisco now stands at $13 per hour for low-skilled workers. Compare that to the $7.25 per hour federal minimum wage, or even the rest of California, which is at a $10.50 per hour minimum wage, and you can already start to see the problem.
There is a simple economic law here. You set your own minimum wage. It is based on your own skills and abilities. If you can't get it done, they aren't paying you for nothing. Senator Lieawatha approached it as a social problem and even wasted the time and electrons of the US Senate to ponder why the US Minimum Wage wasn't $30/hour yet.
She needed to approach it as a sort of statistical mechanics problem instead. Within any given population, different members will have different personal characteristics. These characteristics will determine their suitability to the world of work. This will drive each individual to some minimum wage they are worthy of being hired at.
Artificially setting the minimum wage above the level of any percentage of this population will eventually tend to exclude them from the opportunity to consistently work. The businesses that would have previously hired them will either go under or replace human capital with robots or more efficient processing. At that juncture, the minimum wage for anyone in the working population below that artificial cut line will equal $0.00.
So we should hate the workplace. You are not just a slacker or a Leftard for feeling that way. You should hate war too. Particularly when they use live ammo. Your feelings are totally rational. On to question two: So what?
Let that question marinate in your minds and work towards developing the post-work society. We are going to get there eventually. I recommend we travel a different path to that destination than the one being undertaken in Venezuela or North Korea.
---
* — To the extent that we tolerate such things at Amerika
Tags: antiwork, jobs, minimum wage, north korea, socialism, venezuela