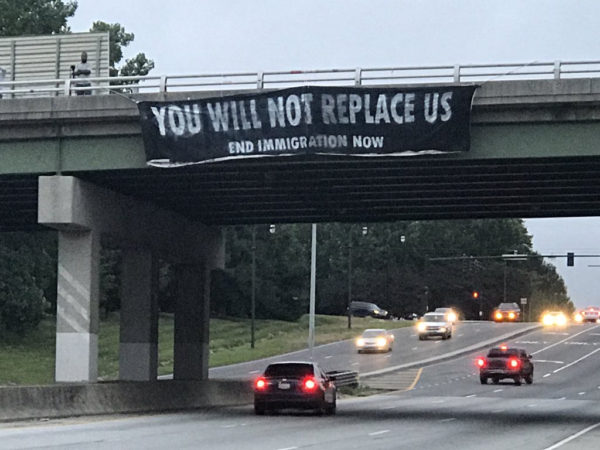 So why would anyone immigrate from abroad and come to The Great State of Oregon? Umm, it ain't for the piney woods.
In a report that has national implications, almost half of the illegal immigrants held in Oregon jails in May faced serious sex crimes including rape, abuse and sodomy. Of 969 illegals held in jail for that one month, 461 have been charged with the three sex crimes. A majority are being held in Portland and Salem area jails, according to the report from immigration expert David Olen Cross, whose report is based on statistics from Oregon's Department Corrections and U.S. Immigration and Customs Enforcement detainers. Most, over 83 percent, were from Mexico….

This, of course, is nothing new. In any nation with open borders and a higher standard of living than the neighbors, a certain proportion of those who flood in will be human detritus that would never make it under a truly Darwinistic set of conditions. Offer a generous welfare state, and the flood can drown you. At that point the prison system becomes a high-pass filter that takes out the worst of the diaspora.
The issue has become so serious that President Trump is proposing the following legislation to stop it in its tracks.
President Donald Trump said in a speech here Wednesday night he would soon introduce legislation that immigrants to America should not receive welfare benefits for at least five years. The new measure will stipulate that "those seeking admission into our country must be able to support themselves financially and should not use welfare for a period of at least five years," Trump said as the crowd of thousands at the campaign-style rally exploded into extended applause.

In response, our "Conservative media" does the predictable tergivorate cuck-dance on the end of its Black Dragon Dildo. We first get reminded of the severeness of the author's hard-ass, Dirty Harry Conservatism.
I've been called an "immigration hawk" on more than one occasion and far worse by liberal detractors. I support building the wall, want tougher vetting of new arrivals and I believe that every single person who is in this country illegally is a criminal and merits deportation if they are identified and apprehended, even if they're "not doing anything else wrong."

But….
But if someone has come here legally with noble intentions and aspirations and they are following the rules, they may need some temporary assistance from time to time just as regular citizens do.

In other words, posture like you're all gangsta and hard. Show us your severe Conservatism. Then, after establishing that you've not only opposed Leftism, but have even hurt their feelings, you stab a real Conservative, offering a real-world proposal right in the frikking back. Everybody is a Severe Conservative until its actually time to pack down in the scrum against real-world problems caused by utopian socialism.
You see, back in the 1950s, in addition to having to be from Western Europe, no immigrant could legally come to the United States who would constitute a public charge. This verbiage still remains in the current USC. The government explains below:
Public charge has been part of U.S. immigration law for more than 100 years as a ground of inadmissibility and deportation. An individual who is likely at any time to become a public charge is inadmissible to the United States and ineligible to become a legal permanent resident.

But…we then get the following raft of gibberish designed to reopen the borders and bring in the flood.
In determining inadmissibility, USCIS defines "public charge"as an individual who is likely to become "primarily dependent on the government for subsistence, as demonstrated by either the receipt of public cash assistance for income maintenance, or institutionalization for long-term care at government expense." See "Field Guidance on Deportability and Inadmissibility on Public Charge Grounds," 64 FR 28689 (May 26, 1999). In determining whether an alien meets this definition for public charge inadmissibility, a number of factors are considered, including age, health, family status, assets, resources, financial status, education, and skills. No single factor, other than the lack of an affidavit of support, if required, will determine whether an individual is a public charge.

In fact, here's a list of welfare that doesn't really count as welfare.
•Medicaid and other health insurance and health services (including public assistance for immunizations and for testing and treatment of symptoms of communicable diseases, use of health clinics, short-term rehabilitation services, prenatal care and emergency medical services) other than support for long-term institutional care
•Children's Health Insurance Program (CHIP)
•Nutrition programs, including the Supplemental Nutrition Assistance Program (SNAP)- commonly referred to as Food Stamps, the Special Supplemental Nutrition Program for Women, Infants and Children (WIC), the National School Lunch and School Breakfast Program, and other supplementary and emergency food assistance programs
•Housing benefits
•Child care services
•Energy assistance, such as the Low Income Home Energy Assistance Program (LIHEAP)
•Emergency disaster relief
•Foster care and adoption assistance
•Educational assistance (such as attending public school), including benefits under the Head Start Act and aid for elementary, secondary or higher education
•Job training programs
•In-kind, community-based programs, services or assistance (such as soup kitchens, crisis counseling and intervention, and short-term shelter)
•Non-cash benefits under TANF such as subsidized child care or transit subsidies
•Cash payments that have been earned, such as Title II Social Security benefits, government pensions, and veterans' benefits, and other forms of earned benefits
•Unemployment compensation

To understand why this is an unmitigated fail, compare the fortunes and contributions of immigrant groups who come here as guest workers rather than partake in our dysfunctional version. To understand how US immigration should work, compare Nigerians that come to the US to Nigerians that stay in Nigeria (See countries with lowest average IQ).
Nigerian immigrants have the highest levels of education in this city and the nation, surpassing whites and Asians, according to Census data bolstered by an analysis of 13 annual Houston-area surveys conducted by Rice University. Although they make up a tiny portion of the U.S. population, a whopping 17 percent of all Nigerians in this country held master's degrees while 4 percent had a doctorate, according to the 2006 American Community Survey conducted by the U.S. Census Bureau. In addition, 37 percent had bachelor's degrees. In comparison To put those numbers in perspective, 8 percent of the white population in the U.S. had master's degrees, according to the Census survey. And 1 percent held doctorates. About 19 percent of white residents had bachelor's degrees. Asians come closer to the Nigerians with 12 percent holding master's degrees and 3 percent having doctorates.

This means that Nigerians who emigrate are among the most motivated of their people. They avoid ever qualifying as a "Public Charge." They'd go road rage on your ass if you accused them of ever wanting to be one. That Uber or the taxi you may have caught this morning was quite possibly driven by a 1st generation Nigerian immigrant.
His kids, meanwhile are getting straight A's or else they won't be happy little second generation Nigerian Americans when Daddy parks the cab for the night. Intelligence, you see, is the smallest part of education once you hit an age where the amount of homework you perform every night starts making a statistical difference.
Meanwhile, the newer diasporas are told Amerikans are just racist white people that owe them a living. What do you do with these racists? In Oregon, you apparently fvck 'em and tear out their eye sockets. At least that's what the crime stats would leave me to believe. So what do?
You go full Trump this problem and build the wall. Not just physically, but metaphorically as well. The US does well with immigrants who come here to earn a living and then go back home. These are too busy busting sod to yell "Allah Ackbar!" and stab the airport cops in Flint, MI. The people who come here as guests will be glad to take their wealth and new skills back to their homelands as those stabilize.
If we want to stop playing the stupid diversity game, we need to move from a mentality of inviting people to come stay here forever as guests of our welfare system, and instead adopt a policy of having guest workers. This is more politically competent, and allows us to take little baby steps toward ending diversity entirely. You will always get what you tolerate. Oregon is tolerating too darn much. The results of this tolerance show us the future of the diversity cult.
Stop playing DR3 and the Magic Dirt/Proposition Nation game. The cucks won't ever miss their Public Charges if we stop letting them in to begin with. At that point, President Trump or one of his successors will have a much easier time ending diversity, which threatens our existential survival, than he would by attempting to stop immigration entirely at this very moment.
Tags: benefits, compromise, immigration, welfare