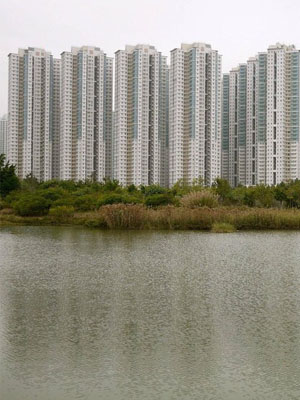 An estimated one hundred young men left the Netherlands to go to Syria to help their brethren fighting in the civil war. More are leaving soon.
Investigation suggests that this reverse migration consists of Netherlands-born muslims, usually with pretty decent school grades, radicalized only after receiving feedback from a small group of similarly-minded people and the immensely popular "internet imams." Other euro-countries are also seeing the rise of these "sharia-tourists" too. Mosques, parents, politicians and independent groups in Syria are discouraging youth from coming to the country to fight. They opt for the most reasonable alternative, which is giving money for aid.
Until recently, discussion on this topic has been limited. All current discussions produce no answers, only the same circular reasoning. The result is that important questions are ignored in order to preserve the binary nature of politics. Since votes are like purchases, political ideas are "sold" to groups cultivated by promises. You are either good or bad, with us or against us. But there is another dimension to this situation.
The fundamental question is this: if a citizen of a European nation stands for introducing sharia law in that state, what in earth's name is he doing in democratic, Jewish, Christian, pluralist Europe? People are like this are completely incompatible with the surrounding society they live in, and yet are mysteriously out of sight by the governments of such states. It is not surprising that they choose to leave for a society that, while perhaps less affluent, is more compatible with the values that are clearly close to their hearts.
As we all notice daily, life is full of choices. We each as individuals make choices every day. Some important, some unimportant. But we all have to live by the consequences of the choices we make. If I want to migrate to another society that offers what seems like a better life to me by my own individual standard, then I'm free to start working there with a visa and from there build up my own position.
Not all of us should make such a deal. People work best and contribute the most when they are comfortable with the people and society around them.
As a country, you have a responsibility to not infect the other apples in the basket. And that leads to the more dangerous questions about this issue. What kind of signal do you give the law-abiding European worker when governments respond to this situation by making two sets of rules, one for the Europeans and one for the immigrant-born? Is a democracy injected with skilled fighters, who fought for sharia law on another continent, a safer place? How are we going to take care of these people when they return maimed and with PTSD? But most importantly, if we're going to have people here, should we make sure the values of their hearts are compatible with our culture, values and habits?
I can imagine that Americans have way more intellectual context about this, since they are surrounded by soldiers who fought to protect the American way of life. Europeans who are engulfed by ex-sharia fighters do not need PhDs to tell that this situation is unstable. Unless your brains are caught in an Amsterdam threesome with a bag of marijuana, a cheap hooker and a tram, you can see how illogical this two-faced approach is for Europe.
Fundamentally, this is a question of responsibility. If I want to fight a battle for sharia rights, than it is my right to do so! However, at that point my government has also got the right to cut me loose and to refuse to let me participate in western society anymore. At that point, I have chosen a different values system than the one that is European. This way each party finds the surroundings that are most comfortable to them.
This is exactly what needs to be done. Reverse migration shows us the choices that people make when they think about values, and the schism that they keep in their hearts. Instead of forcing migrants to abandon their values, we should stop being two-faced and state clearly what we value. This forces each person to make the choice and face the consequences. If someone is incompatible here, we should cut them loose to find a place that fits their needs.
Tags: immigration, ptsd, sharia, the netherlands