Reddit Resurrects /r/Nationalism After Hack Of Moderator Account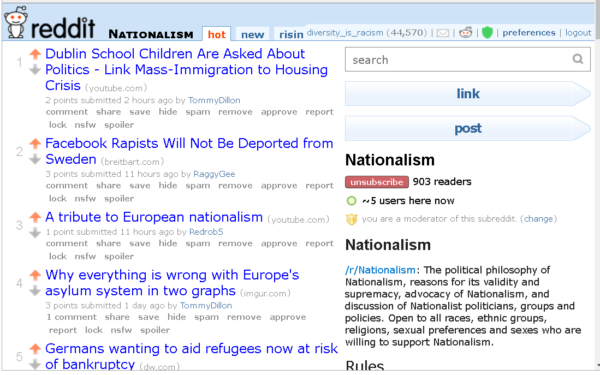 Sometime yesterday, it appears that the account for Reddit user SayNoToTheism was hacked by a user named MyNamesDak from HackForums.net, a community dedicated to smashing into online forums.
In what might be a turnaround, or possibly just the innate sense of fair play which is demonstrated by many Reddit admins, the administrators of Reddit restored ownership of the sub to its former moderators and banned the hacker account. We applaud this decency and justice in a time when most of social media is going in the other direction.
Tags: hackforums.net, mynamesdak, nationalism, reddit, saynototheism, social media