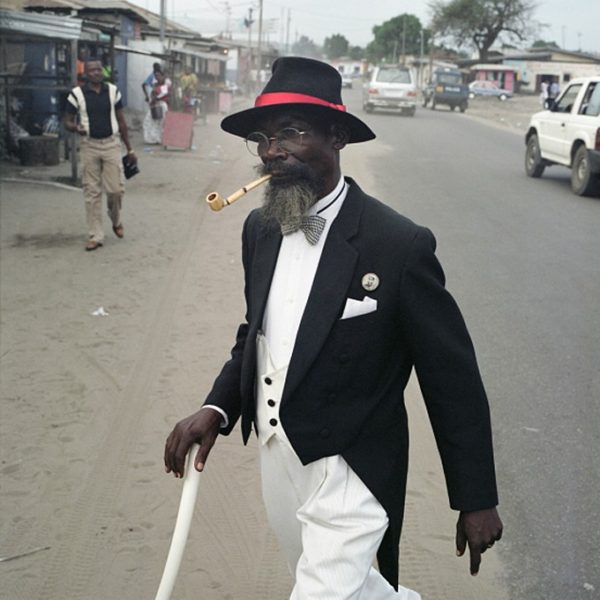 Olatunji Jesutomisin writes of the advantages of slavery in a provocative essay on the struggles of Africa:
You didn't have ships when they sailed in on their ships into the African coast. You didn't have anything comparable to defend against or valuable to trade with when they brought their guns and trinkets to your shores and sold it to your African lords in exchange for slaves. Africa is what African Americans would be if not for slavery. So where is this a example of massive development and wealth that the white man was supposed to have stifled and stole from you.

Get your priorities right sir. The problems of the African whether in Africa or America go deeper than something a white man stole. We are spoiled and lazy. We have never been forced out of life and death necessity to create value for ourselves — think electricity for warmth, trains, cars and ships for transportation, industrial level farming for sustainable food supply. The very things that define an industrialised and wealth creating society.

Slavery became the gift that kept on giving. The hill we would die on. And to this day we keep asserting that simply because we survived slavery and segregation that we deserved some hidden wealth without having to produce it. As if we are the only group who have had to go through massive suffering. We have a saying in Africa that we are a lucky continent in that we would literally all be wiped off if we had the earthquakes and hurricanes that frequently hit the northern hemisphere.
The whole thing is worth reading. In addition, it makes sense to mention that slaves sold were "excess population" — captives of war, political enemies, prisoners — who had no value, and by being bought and sold, were given value so that there was a reason to spare their lives. Then they were given a place in a thriving society and cradle-to-grave care.
Relentless realist nationalists like myself will note that slavery, like keeping the American Indians on the continent, was a form of diversity and in itself was detestable. Failing to rehome the freed slaves after the War Of Northern Aggression was also a mistake. However, we can correct this mistake now, and give Africa people with new learning who can give it a chance to thrive on its own terms.
Tags: africa, african-americans, diversity, slavery