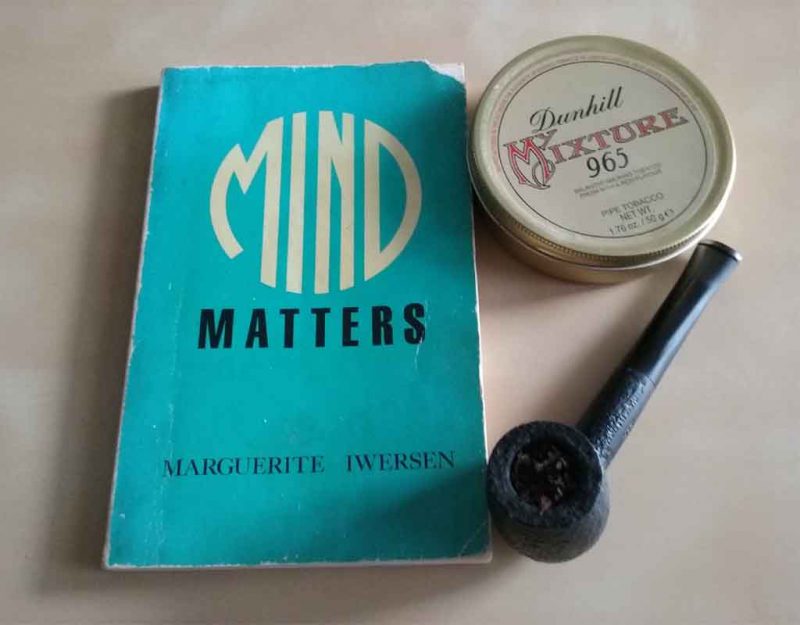 We live in a time of such brutal confusion that maintaining a clear thought for more than a few seconds requires almost Herculean effort. Each of us is buried under the heap of lies, distractions, deflections, and false narratives. Others reinforce those to us with their daily conversation.
It might shock mainstream conservatives to know that some work — the hardest work — is invisible. It happens in the mind, where imagination and soul are connected with analytical and memorization faculties, allowing the formation of patterns and their reduction to several essences.
Although this site is already redundantly repetitive enough, if you listen to its detractors, it makes sense to sometimes orient ourselves, meaning to achieve a mental version of the little YOU ARE HERE red dot on maps in shopping malls.
Western Civilization succeeded beyond all others. As happens when you level up in a video game, new challenges awaited, and the West did not rise to them. Instead, it fell into infighting, divided by the expansion of different European nations, religious wars, and the rise of the middle class who, now with enough disposable income to cause trouble, started trying to make the West into a giant shopping mall. After all, to shopkeepers, making the world into commerce not only makes sense, but is the highest morality!
Inertia crushed us. We fought against all the things that swamp civilizations — lack of hygiene, disease, predators, storms, fires, wars — and won out through two things. First, a strong realism caused us to emphasize organization and institutions over the individual. Second, we possessed a transcendental view that saw life, despite having its predators and downsides, as a beautiful thing which could be maximized and made into a near-paradise.
In order to avoid constant internal fighting, we made a truce called The Enlightenment.™ In it, we chucked out the idea of an order above human beings. That means a mathematical pattern or series of patterns to nature in which an ultimately good resulted emerged, visible through the "transcendental" union of imagination and analysis, which exists outside the individual but in which the individual may participate. We got rid of that, and focused on the individualism.
This new individualism was an ism, or a symbolic belief system which placed its object before all else. The individual came before nature, culture, heritage, continuity with past and future, gods/God, and most of all, any kind of common sense. That took centuries to fully take effect, but peaked in the 1960s since we had beaten back all non-Leftist orders in the civilized world and now, Leftism only had to avoid going full Soviet.
At this point, we replaced reality with society. We stopped caring about what worked, and worried about what other people would support (utilitarianism). This caused us to stop looking at an order of nature and the right way to behave, and instead to assume that our way would never change, and all we had to do was beat back problems. "Putting out fires" is the management term for this, and it always implies a loss of direction.
Replacing reality with society creates a significant problem: instead of looking for what works in nature, including in the abstract order of nature that we see in hierarchy and balance and harmony of order, we look for what we can explain to society as a reason for us receiving some benefit or consideration. This outlook reverses thought from "data in search of a thesis" to "a thesis in search of data," or cherry-picking and rationalization or arguing after-the-fact for a presumed right on the basis of effects (how things turned out) and not causes (our actions that achieved those effects).
Our society completely lost direction once individualism came around. We stopped looking at the causes of our problems, and instead addressed the symptoms (or effects) without changing the underlying disconnects. This loss of direction caused us to ignore the root of all of our issues, and instead to apply what looked a lot like palliative care, e.g. making the patient comfortable as he waits for the cessation of consciousness known as death.
We saw life as a matter of society being an extension of ourselves, and problems cropping up because of bad people, instead of looking toward cycles, continuity, and an order larger than ourselves (nature, gods, beauty, wisdom, logic). This "swatting at flies" approach made us view everything as either a continuation of the System, or as a hostile outsider, and this disconnected us from questions of goal and the overall design of nature in which we lived.
This in turn led to us having disorganized minds because we lacked a core, such as a story explaining why we are here and what we are trying to achieve, and this disconnected thought took us straight to individualism, or defending ourselves against nature and society (albeit by using society, the Boromir Strategy). That made us have a defensive outlook, which requires us to see ourselves as victims of all-powerful scapegoats and therefore invent reasons why we should escape those.
From the victim/scapegoat narrative we arrived at egalitarianism, or the idea that all people are equal and therefore, they can argue that if anyone has more than they do or knows better than they do, that person must be torn down and replaced with the rights of the individual. In fact, individual rights generally serve as a defense for those doing wrong, in the same way that "freedom of speech" generally serves to protect unpopular speech. People doing good and those saying what everyone else expects to hear do not need defense, but those stepping outside of the norm require defending.
This fits with the defensive mentality of the individualist: defend the individual against all of the outside world and other people, including reality and nature, so that the individual is never "wrong" and therefore, never suffers a loss of "face" or social status for having a self-centered or illusion-based view of the world. This fits with natural selection: organisms which are unaware or in denial tend to die out, and in a social circumstance, being seen as living in fantasy land or oblivious to anything but oneself marks someone as dangerously likely to commit fallacies of omission, which makes others rank that person as less useful in the hierarchy than those who are realistic and geared toward moral good (including protection of deserving others and intangible commons like culture, nature, faith, heritage, and continuity between past and future, the latter being essential for a sense of purpose or goal to a civilization).
Individualism begets control because individualism requires a narrative, or a story explaining why what is obviously real is less important than individualism. Generally, these take the form of moral posturing, saying that we have "improved" upon nature by making sure that every individual is represented, accepted, free from hierarchy, supported, and valuable. This allows us to go through life assuming that what is in fact a death arc is a life arc, but it requires that we punish anyone who points out that our assumptions contradict known reality. From this comes control, or power for its own sake; a group called a "crowd" forms with individualism, since its parent group no longer has a sense of purpose beyond the individual, and since it lacks purpose, it derives a false purpose in keeping the group together and unified. We call this the "committee mentality" because the goal becomes working with others instead of finding the right answer. Crowds naturally beget control, and all crowds become egalitarian because it is necessary to have equality to keep people in the cult-like mindset of the crowd.
The rise of a narrative creates neurosis because people are no longer certain of what actually causes anything to happen. Their focus, like that of bourgeois consumers, consists of who to manipulate, who to pay, and who to complain to (hello Karen) in order to make what they want happen. People in these societies become adept at rationalization, mainly by arguing that their rights are being violated if things did not go as they intended, which produces a mentality of entitlement or pre-emptive passive-aggressive victimhood ideation. They need a way to rationalize themselves as victims so that society owes them something, which compels others to help them, since otherwise, the narrative will be shown to be false and then the crowd will punish all who are involved. This extortion through threat of collective punishment by mob rule forms the basis of most bratty modern behavior, but its side effect is that no one knows what is real.
People detached from reality become inconsistent, meaning that their lives do not have continuity of purpose, and in the existential void which is created by this, they substitute a serial list of distractions which they make into ideological quests, each of these ruling them for weeks or months as an obsession before being discarded. From Plato
And then democracy comes into being after the poor have conquered their opponents, slaughtering some and banishing some, while to the remainder they give an equal share of freedom and power; and this is the form of government in which the magistrates are commonly elected by lot.

See too, I said, the forgiving spirit of democracy, and the 'don't care' about trifles, and the disregard which she shows of all the fine principles which we solemnly laid down at the foundation of the city — as when we said that, except in the case of some rarely gifted nature, there never will be a good man who has not from his childhood been used to play amid things of beauty and make of them a joy and a study — how grandly does she trample all these fine notions of ours under her feet, never giving a thought to the pursuits which make a statesman, and promoting to honour any one who professes to be the people's friend.

[The democratic man] lives from day to day indulging the appetite of the hour; and sometimes he is lapped in drink and strains of the flute; then he becomes a water-drinker, and tries to get thin; then he takes a turn at gymnastics; sometimes idling and neglecting everything, then once more living the life of a philosopher; often he is busy with politics, and starts to his feet and says and does whatever comes into his head; and, if he is envious of any one who is a warrior, off he is in that direction, or of men of business, once more in that. His life has neither law nor order; and this distracted existence he terms joy and bliss and freedom; and so he goes on.
Neurosis manifests most in this inconsistency and need for control. In order for the narrative to avoid developing cracks, there must be no contrary narratives, and noticing reality seems like a narrative to those in the grips of neurosis. To conceal the failing of the narrative, they invent constant distractions and obsessions and pursue these, giving the appearance of a life full of variety, when really this simply conceals a lack of clarity, purpose, meaning, goal, and understanding of the world in which they live.
This process can be avoided only one way, which is once one has achieved one height, to climb to another.
***
Where do we stand in this mess, now?
All of the arcs of this process are ending. Consumerism has died as margins have decreased and costs have skyrocketed thanks to governments and unions; social life has died thanks to diversity; government itself is dying because it has spent all of the money and then some, and all of its programs have both failed to achieve their objectives and brought about even more destructive problems; globalism has died because societies have incompatible behaviors, identities, and goals, much in the same way diversity has died; sexual liberation has died because few are reproducing and many are alienated; ethnic diversity has died because people of different ethnicities within the same race seem to produce many unhealthy children. Every aspect of The Enlightenment™ has failed at about the same time, as Guillaume Faye predicted with his idea of the "convergence of catastrophes," but it goes even deeper than even he argued. Individualism has failed; we want order again.
Luckily, the failure of modern states provides room for growth. Whoever comes up with a plan that (a) does not involve repeating our current system, (b) does not repeat past failed experiments like Communism and National Socialism, (c) preserves as much of the current lifestyle and comforts as possible, and (d) plausibly addresses the problem of a lack of purpose and order, will edge out others over time.
For the past twenty-five years, I have written about an idea called parallelism which says that all patterns involve multiple parallels, and the intersection of those parallels is where we find the cause. That has implications for religion (mind, matter, and energy are parallels, and the patterns found between them constitute the design of the universe), politics (different groups must exist separately, and localism encourages parallel solutions), social order (we need hierarchies in parallel operating on the same culture), and even personal life (that which organizes mind, body, and consciousness thrives). It also suggests to us a path to power through extreme realism that concentrates the mentally and morally active among us in focus on a singular idea, namely realism plus a transcendental outlook. Most people simply follow the competent among them, and so when those competent — usually about 2% of the society — unite on some general idea, the rest slowly go along with it.
We float in a time of great potential. We are either going to get ourselves organized, weed out those who are mentally dysfunctional, and make humans into something above human (Nietzsche's übermenschen) or we are going to devolve slowly and gracelessly into our Simian ancestors.
With that being said, let's look at some news.
***
Isolation Epidemic? Survey Finds One In Five Lonely On A Friday Night

Another lonely night, another lonely night
Stare at the TV screen, stare at the TV screen
I don't know what to do, I don't know what to do
I need a rendezvous, I need a rendezvous

Confederate statue removed from historic North Carolina courthouse

When Leftists want to get anything done, they divide into two groups. One group ruins whatever is in contention; the second group says that since it is ruined, it must be divided. Counties and states are removing historical monuments to prevent further rioting by insane Leftists. Instead of removing Confederate statues, we could just remove Leftists. They would be much happier in diverse Venezuela.

5 Reasons 'Charlie's Angels' Tanked at the Box Office – And Why Elizabeth Banks Isn't Fazed

As Kang's review suggested, a film that uses "girl power" as its core draw may not interest potential moviegoers if the marketing doesn't also show that the film offers something else unique or compelling.

In other words, they got it wrong: 51% movie and 49% propaganda, not 51% propaganda and 49% movie. They will fix this in the next round by making the propaganda subtler. This will further divide America and Europe into people who believe the Narrative coming from their television screens, and those who are watching bootleg DVDs from the 1990s while hunched in the basements of their lightless houses, counting down to the boogaloo.

Police: White teen girl aimed to attack black Georgia church

White people seem to be having trouble accepting that the problem is their System. Black people are a symptom; diversity is the policy. If you murder all the Blacks, you will end up with the Asians, and then you will have the same problems but subtler and therefore more deadly. There is no survival until we rid ourselves of diversity, equality, and democracy.

Indiana officer fired after stopping black men at Nordstrom Rack for 'acting suspicious'

Diversity means that the white guy always gets fired, even if the Black suspects were actually acting suspicious. Soon, it will be legal to steal and riot if you are of a minority. White people will respond with further segregation, at which point we will hear how people are starving and dying. This time around, white people are less likely to give in. "Make your own" is a legitimate response to "but you have more than me." We owe nothing to the rest of humanity; we owe everything to setting up a functional order consistent with nature and a push upward to be better than what we are.

Fishing vessels pushing vaquita porpoise to extinction: U.N. treaty head

It will be easy to protect this species: simply avoid fishing in a certain area. Mexico cannot do this, and we have no other authority to look towards. In the meantime, what do the peasants care about the loss of an irreplaceable species? They have to eat, too, and their economy remains a flaming disaster. Perhaps the Right wing needs to come up with privateers, or pirates given legal immunity to attack enemies, to raid and sink these boats. We might lose a few Mexican fishermen but we have plenty of those, and the vaquita, having no voice in human affairs, has no one else to stand up for it.

Sugar found in space rocks gives clue to start of life on Earth

It turns out that life on Earth may have been kick-started by junk food from outer space. Perhaps we were destined to be donut-eating morons from the get-go.

Germany: Soldier who planned far-right attack to stand trial

Democracy creates a situation where the idiotic are happy, but this means that anyone who is not an idiot will notice society plunging over a cliff. They then fight back and are destroyed, if they do not simply move to some lonely mountain cabin and die impoverished and childless like most of our great artists, thinkers, and writers of the past two centuries. As the end approaches, the responses get more radical.

Syracuse University student arrested after graffiti appears supporting protests against racism on campus

Police are still investigating four recent incidents of racist graffiti in other areas of campus. Two of the incidents, both in Day Hall, used language derogatory to African-Americans. In a third incident, in Flint Hall, a post-it note had anti-Native American language on it. And in the fourth incident, at the Comstock Art facility, graffiti had racist language derogatory to Asians, according to police.

Surely this was not inspired by the previous pro-Narrative crackdown.

People are tired of the diversity guilt and the constant destruction of the country our ancestors built for us which is now being captured through the magic of democracy. This will only get worse. There is no "getting better," no matter what the single women and college-educated low-T pajama boys want to believe. It is in a terminal spin.

Many Americans Over 65 Face Economic Insecurity, Even If They're Healthy

We were told that healthcare costs were driving people to bankruptcy, so we raised taxes to pay for those. Now it turns out that taxes are driving people into bankruptcy, mainly because they pay them for a multiple of every other party in the supply chain before a product or service gets to them. Property taxes — used to pay for public schools and jobs-for-minorities local governments — will be the biggest driver, but income taxes and regulatory costs have also raised prices on just about everything, and those fixed incomes stay roughly the same.

US draws fewer new foreign students for 3rd straight year

The world slowly discovers that America has figured out the diversity scam, and withdraws. This leads us to the next conversation we must have, which is whether we need any foreign students or any immigrants whatsoever. When that one is decided, we most on to reverse immigration, or how to drive out the existing diversity. Let's start with the Irish.

Qantas offers to help cabin crew sue will.i.am over racism claim

Minority fellow makes the usual shakedown demand, but instead of cucking, a major company stands up for its employee. This would not have happened ten years ago. It turns out that the constant payouts have angered people who realize they are passing these on to themselves and their consumers, while rewarding horrible behavior by guilt merchants who simply want to use that power to conquer our ethnic group so theirs can rule.

Leaf blowers fatal to declining insects, Germans warned

Scientists said they were not sure what had caused the dramatic decline in Germany. But experts say that, in general, insect decline is being caused by intensive agriculture, pesticides and climate change.

These days, just like Soviet citizens reading Pravda, Western citizens have to ask themselves "but what are they hiding?" when reading any news story. In this case, they are hiding the fact of humanity taking up too much land and immigration driving the biggest increases as we tear down more forests to make Section 8 housing (or the European equivalent).

Gotabaya Rajapaksa becomes Sri Lanka's new 'Terminator' president after rival concedes defeat in election

Mr Rajapaksa conducted a nationalist campaign with a promise of security and a vow to crush religious extremism in the Buddhist-majority country following the April 21 suicide bomb attacks blamed on a homegrown jihadi group.

Diversity continues its destructive course, but rising nationalism aims to counter it, worldwide. Not surprisingly, we hear a lot less about how evil nationalism is since people all over the world everyday suffer from the terrorism, crime, rape, graft, and corruption brought by diversity. End diversity, preserve humanity.

Clashes erupt in Bonn after nearby neo-Nazi rally

These are good years for the Right to stage public protests at which it breaks no laws but the Leftists do. We need to get these people into the system to make it easier to round them up for deportation later.

Wexit party to run federal and provincial candidates across Western Canada

The prosperous parts of Canada want to break away from the welfare states, having intuited that these will drain all wealth from anything resembling success in order to pay for the permanent Left-voting underclass. This presents an opportunity: the first Western nation to cut taxes and end the ideological quest will become the new home for all of the successful corporations and people with money, since they recognize that democracy has again entered a death spiral, just as it did in Athens and Rome.
Tags: cause-effect, crowdism, diversity, individualism, inversion, linkpost, nihilism, parallelism, transcendence