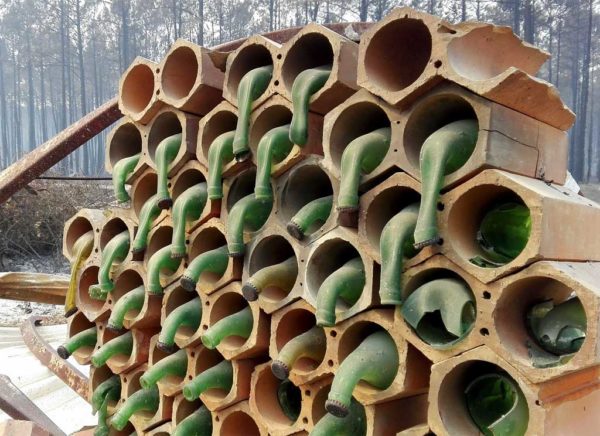 So why has "Pervnado" struck now? Andrea Peyser and Christine Emba both opine in the New York Post.
It seems odd that the New York Post has a monopoly on this story. NBC isn't exactly excited to run exclusives on who has gotten bagged. CBS hasn't covered itself with glory on this one either. Politicians such as Congressman John Conyers and Senator Al Franken, as well aspiring Senator Roy Moore, have all been accused of varying degrees of perverted and degrading sexual behavior. Even a perspective college football coach, Greg Schiano, can't escape the destructive power of "Pervnado". Again, why now?
The New York Post has run out two competing female perspectives on the story. Both ladies make some points, but I don't feel think they've dug into this deeply enough. Peyser believes the #MeToo Movement has lost the willingness and ability to discern the difference between stupid, puerile mistakes and malicious male perversion. She posits this theory below.
My fear is that the pendulum will swing so wildly out of control, the fight against genuine sexually based offenses will be delegitimized as much ado about nothing. It makes me wince that comic Louis C.K., who admitted pleasuring himself in front of grossed-out females, is mentioned in the same breath as nonagenarian ex-President George H.W. Bush, accused of grabbing women's backsides and telling a dirty joke. Wheelchair-bound at age 93 "his arm falls on the lower waist of people with whom he takes pictures," said his spokesman, Jim McGrath. "To try to put people at ease, the president routinely tells the same joke — and on occasion, he has patted women's rears in what he intended to be a good-natured manner.'' He apologized.
Christine Emba, I think gets closer to truth than Mrs. Peyser. She tells us part of the problem is that people are no longer sure what is and is not harassment. That's what happens when you try to split hair follicles over whether it is rape or, you know, rape-rape. Mrs Emba offers her perspective on it below.
This #MeToo paranoia isn't all baseless. While some worries should rate only an eye roll, others highlight the precariously gray continuum from annoyance to harassment to assault. But it's also true that these questions hold something in common. They gesture toward America's prevailing and problematic sexual ethic — one that is in no small part responsible for getting us into this sexual misconduct mess in the first place. At the bottom of all this confusion sits a fundamental misframing: There's some baseline amount of sex that we should be getting or at least should be allowed to pursue. Following from that is the assumption that the ability to pursue and satisfy our sexual desires — whether by hitting on that co-worker even if we're at a professional lunch, or by pursuing a sexual encounter even when reciprocity is unclear — is paramount. At best, our sexual freedom should be circumscribed only by the boundary of consent. Any other obstacle is not to be borne.
When I attempt what I admit is biologically impossible, and try to see how the average human female would look at this, I can see why Christine Emba and any other reasonable woman would be both frightened and pissed off at me if I walked around town thinking I was entitled to "git me some" just for showing up with a functional penis. She, and most women that I've ever associated with or dated, place a certain value on their wombs and the privacy of their bodies that pretty much precludes every Tom, Rick or Harry from getting their quota of "notches," much like Rolls-Royce and Ferrari do not make low-cost economy cars. This disconnect between what men feel is their due and what basic level of respect and dignity that women feel they deserve is a biological and sociological problem every human society has to figure out and solve. But again, even the true and accurate points these two women made have been both true and accurate since Sumerian hunter-gatherers pitched their tents and started alluvial farms along the Tigris-Euphrates Fertile Crescent. Why now, ma'am?
Squaring what I'll call The Emba Circle has been accomplished different ways under different cultural or religious social hegemonies. It always involves a bunch of frustrated guys with achy blue balls or Rosy Palm Disease. It usually also involves a crowd of offended women who feel their dignity is affronted and their perspective is not valued in some sort of constraining courtship process. Compromises are like that. Nobody gets all the things they desire. Santa doesn't exist and most of the poor kids aren't getting a pony for Christmas. Except now, our society has rebelled against the unpleasant externalities of squaring The Emba Circle. We had The Sexual Revolution and deliberately threw our particular solution, however flawed it may have been, into the dumpster.
Having essentially chosen the Hugh Hefner ethos over an old, boring set of written and unwritten rules for determining who gets sexual access to whom, we now have the type of problems Andrea Peyser decribed in her piece about "Pervnado." People aren't very sure they even know what harassment is versus someone just having a predilection to be a socially awkward jerk or a bore. Let's call it The Peyser Uncertainty Theory. The old rules have been destroyed and nirvana did not set in. What's worse is that a lot of butt hurt people have no clue how to properly seek redress or even whether they really should. You don't get due process when their isn't a replicable, accepted and well-understood process anymore. When in doubt, you channel George Patton and attack. When enough people have had enough and attack simultaneously you get "Pervnado" and it feels like society has struck a really bad resonance frequency that may well cause a bridge or two to collapse.
So I think I've established what happened, and have offered a plausible theory as to why. But I haven't yet put a bow-tie on an answer for the question why now? I can get close, but not completely close the sale. There just seemed to be a lot more cultural capital and more of everything. Now that stuff, whatever it may be, is running out.
Grievances hurt more when the cold wind blows and you feel a wee bit threadbare. When people don't feel they are receiving justice, nothing seems like an accident and anyone you can get your hands on just flat-out has it coming to them. And that is just what will keep on happening until a new set of rules and ethics gets defined. The beatings will continue until a new law is conceived. Pervnado is the reaction against sexual anarchy and will rage on until order is restored.
Tags: #metoo, harvey weinstein, pervnado, rape, sexual assault, sexual liberation, sexual revolution