Osiris Akkebala Live On "United States of Africa" at 1 PM EST Today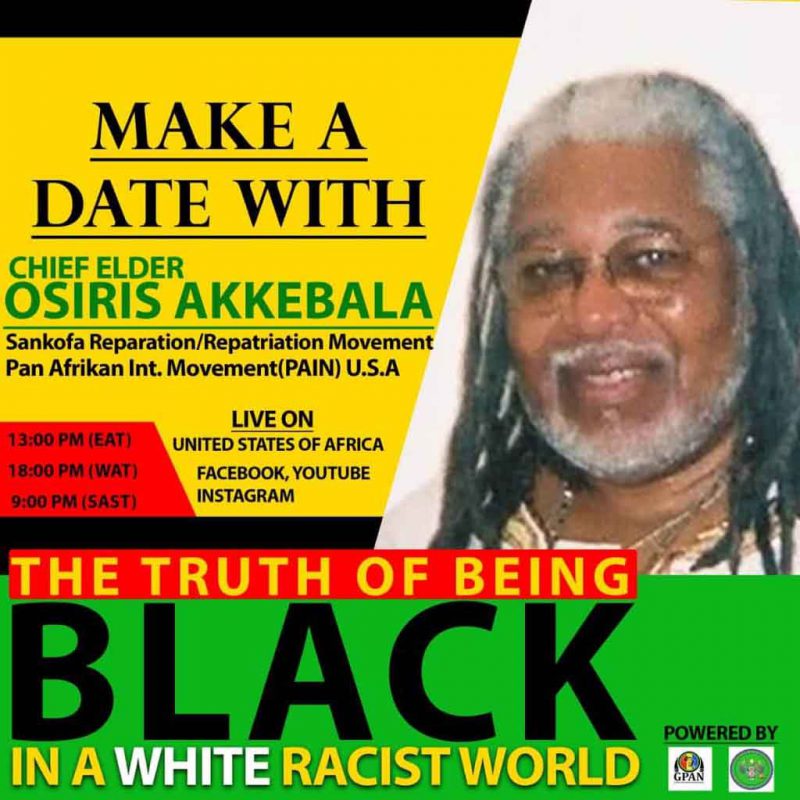 Consider the wisdom of a racial state composed of ethnostates which would unite the African people:
A United States of Africa would be the third most populous state after China and India, would have the largest total territory of any state on Earth, and the most powerful economic and military force in the history of the world.

The mission of The Pan-African Alliance is to support the establishment of a United States of Africa. The Black men and women of the world who have been removed from their ancestral homeland must come to understand that although we are now divided by language, customs, and geography, we must remain united in our desire to rebuild those bridges that have been destroyed by nearly 500 years of disaster.
Tags: osiris akkebala, pan-nationalism, united states of africa