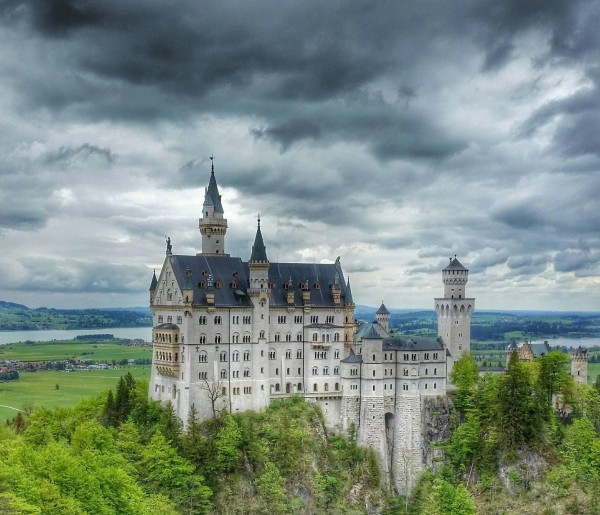 Neoreaction, like libertarianism before it, grew popular because it offered a plausible argument against the Left, and did so by using the liberal ideas which have become accepted as truth in our highly-liberal society. People want a way around liberalism because they realize it is delusional and will destroy us.
Neoreaction and libertarianism share a vanishing point: if they revert to the Enlightenment™-era ideal of individualism, they will become mob rule just as liberal democracy has, because humans in groups choose pleasant-sounding ideas and compromises instead of realistic solutions.
Any system that has as its core "everybody do what you want if you can afford it" will restore us to exactly the same point where we are now.
Since its inception, Neoreaction has been dangerously divided between a tendency to become mainstream right, and protect capitalism and liberty as the core of our society, and underground right, which tends toward authoritarian means of restructuring society. It also suffers from Leftist entryism through related ideas, such as libertarianism which rapidly becomes liberalism, and White Nationalism which is a form of Leftist ideology adapted for ethnic self-rule.
Free Northener offers a clarification on Neoreaction:
Formalism is the essentialist notion that the symbolic and the real should align, particularly when it relates to power. The mythic, factual, and social truths of power should be the same. He who rules in name should rule in fact, and he who has power should hold an office and title truthfully indicating his power.

Neocameralism flows from formalism. It is the truth that the state is simply a group of people working towards a common goal, it is a corporation. The only difference between it and other corporations are sovereignty and territoriality. Sovereignty is the right to force obedience through violence, while territoriality applies this sovereignty to a particular geographic area.

Formalism and neocamericalism are neoreaction, everything else flows from these two ideas. Combined these ideas give the neoreactionary position: that the state should acknowledge that it is a corporation sovereign with ownership over its particular territory and the residents therein and that it should openly wield and delegate its power as an owner.
The problem with these ideas is that they still straddle the line between the old way and whatever must come next. On one extreme, we are back at the mainstream right but in a sci-fi format: gated communities as services sold by a non-ideological state. That is a Republican dream. On the other hand, some want a state run by benevolent tyrants, which more resembles the Stalin-esque solution but with capitalism. These more resemble modern-day China than anywhere else.
As with many other experiments in post-Liberal social design, both of these threads of Neoreaction attempt to adopt a new "System" in place of the old.
The greatest problem Neoreaction faces is becoming like American Republicans: defending God, country and economy but as a result, ceding the vital ground — "What should our civilization look like?" — to leftist assumptions. That is a slow defeat but a fatal one, and it always happens when the leftist notion of a System is used in place of reversing leftism itself.
Let us then look at these definitions in terms of where they assign control. Formalism tells us that government should accept that it is a corporation, but whose are its clients? If the answer is "everyone," we have no need to change as thing, as our open-borders globalist welfare-consumerist liberal democratic contemporary state is exactly that.
The problem with consumerism is the same as that of democracy: most people make bad choices, and in large groups, everyone makes bad choices. Profit depends on demand, and demand depends on consumers, who as a loose mob of dubious analytical skills, usually prefer Budweiser to Grolsh, Marlboros to Semois, and Coca-Cola to tea. We're right back at rule by the mob.
Neocameralism tells us that a civilization is a group of people working toward common goals, which could make it a corporate state — or a cultural one. Culture contains values, methods and ideals that implicate the goal of achieving those on an ongoing basis. It is like a baseball team whose ostensible goal is "winning" but whose actual goal, as a means to that end and an end in itself, is improving its aptitude as individuals and ability to function as a team. With culture in charge, people make better decisions than on their own.
The Right has flirted with these ideas before. Under Mussolini, Fascism, which was less oppressive than Hitler who was less oppressive than the Communists, defined itself as "corporatism." In that case, however, it was an inversion: the state took over the means of production not for the worker, but for the Nation as a whole, much as Neocameralism argues that a civilization could be people working toward something other than individualism through democracy, consumerism and social popularity.
As Mussolini himself wrote in "What is Fascism?":
After Socialism, Fascism combats the whole complex system of democratic ideology, and repudiates it, whether in its theoretical premises or in its practical application. Fascism denies that the majority, by the simple fact that it is a majority, can direct human society; it denies that numbers alone can govern by means of a periodical consultation, and it affirms the immutable, beneficial, and fruitful inequality of mankind, which can never be permanently leveled through the mere operation of a mechanical process such as universal suffrage.
The point he makes is that economy and government must be in unity and must have a goal beyond utilitarianism, or what most people think they want. Utilitarianism appears in democracy, consumerism and social popularity. If those control government, it is democratic (Leftist); if government leads those, it is ideological-authoritarian (Leftist); if culture leads, it is organic-authoritarian (Rightist).
Through this we see a format where certain goals — like capitalism and liberty — are not goals in themselves, but something that emerges from a society in properly working order. The team wants to win, but its necessary antecedent is being a team good enough to win.
Jonathan Sacks writes about the necessity of a cultural underpinning for markets in "Markets and Morals":
The striking feature of religion, for Hayek, is its attitude of humility, even reverence, towards the great moral institutions without which our complex liberal democratic societies could not have developed. It guards against what he calls "the rationalist delusion that man, by exercising his intelligence, invented morals that gave him the power to achieve more than he could ever foresee." Of course it does so by insisting that our morals were given by God. For Hayek, they were arrived at by the evolutionary forces of history. What these two views held in common, though, was a strong and principled opposition to the idea that individually or collectively we can devise a better system rationally constructed to maximize happiness or some other good.

It is a fascinating argument, and it places Hayek in a line of thinkers—such as Edmund Burke, Max Weber, and most recently Francis Fukuyama—who have reflected not only on the morality of the marketplace (what we call nowadays "business ethics") but on the wider question of what kind of society gives rise to and is able to sustain a market economy. The answer each of them gave—an answer that has been given new salience by the rise of the economies of Southeast Asia—is that it tends to be a society with a strong respect for certain kinds of tradition.
When power is allocated by "everyone do what they want so long as they can pay for it," control shifts to the masses who do what masses do which is pursue the venal, trivial, perverse, idiotic and banal. This shows us where mainstream conservatives, Neoreactionaries and far-rightists alike miss the point: the problem is managing human individuals who are not equal, not designing the right "System" to fit interchangeable cogs.
Systems descend from the French Revolution. Previously, functions were handled by people who served in lifelong roles. They did not have many rules or laws, but used judgment — a function of their intelligence and "nobility" of moral character — in particularized ways. Every decision was situational and took into account the histories of the people involved and the specifics of the locality, area of expertise, and other factors.
"Particularized" is an interesting term here because it is a classic conservative word that has been forgotten. It means local, specific and taking into account the history of events, as opposed to making "universal" rules that take none of that into account. Saying that every person should clear their parking space daily is universal; suggesting to Mrs. McGillicuddy that she should sweep her infirm elderly neighbor's space, which doesn't get it fully clean but clean enough, is particular.
The idea of a System was that instead of relying on people who are hard to replace, like smart/noble people, we would design many thousands of rules and procedures so that any idiot could fill the role. Where that failed, we have elections, so that whatever most people think is OK will pass, and this keeps us from having revolutions. That is what Systems do: enforce compromise and order through control, based on the idea of equality.
In other words: if you're thinking in terms of Systems, you are a liberal.
Here is what conservatives recognize — people are not equal because they are biologically unequal:
I've been doing some thinking recently about the findings of behavioural geneticists and their implications for education policy. For instance, a study of more than 10,000 twins found that GCSE results are nearly 60 per cent heritable. (This research, by Robert Plomin, was first revealed in The Spectator.) So genetic differences between children account for almost 60 per cent of the variation in their GCSE results, with the environment, such as the schools they go to, accounting for less than 40 per cent. One very obvious implication of this research is that we may need to lower our expectations when it comes to the impact schools can make on the underlying rate of social mobility.

But behavioural geneticists are upending our assumptions in other areas, too. Parenting, for example. Most middle-class parents, me included, believe that how you bring up your children has a major impact on their life chances. That's why we spend so much energy on -getting them to put down their screens, do their homework, practise the piano, etc. But, as The Spectator also pointed out back in 2013, if you look at some of the biggest determinants of success — IQ, conscientiousness, grit — they are far more heritable than we like to imagine. Our children's destinies aren't set in stone from the moment of conception, but the difference that a good parent makes is fairly negligible.
In other words, each of us is ranked by our genetics in terms of our adaptation, which is not just to mere survival but to the ability to perform in and possibly lead a civilization. Darwin is with us always, and his system shows how the more adaptive rise over the rest; all of liberalism is a vast compensation designed to circumvent this. That is what "equal" means, past the mumbo-jumbo about courts and opportunities: that no one is judged or noticed for being lower than others. Liberalism is war against Darwinism itself.
This means that civilizations hover between two points: rule by the best, or rule by the rest, which happens to destroy them. The goal of every civilization must be to suppress its idiots and raise up its intelligent. You do not achieve that effect with mind-numbing jobs and paying lots of taxes. You achieve it by having intelligent people in power at every level, making particularized choices.
Orwell and Huxley wrote the same book from two different angles. In Orwell's book, humanity suffered under the methods used to rule it; in Huxley's, humanity created a life of perpetual misery because its individuals lacked impulse control. Those who find Orwell appealing are liberals, where those who see Huxley's vision are conservatives. The enemy is us. Most people, if given license, will run society into the ground for small personal rewards.
The point of Neoreaction is to argue around liberalism with thought-models. It is not to be a goal in itself. Moldbug said as much, as have many other Neoreactionary thinkers. The end goal is to find a system that puts the intelligent back in charge at every level and recognizes that most people need to be guided. This is not like totalitarianism, where a centralized authority regulates their lives, but it is an organic and decentralized authority that upholds social standards not with rules but with particular decisions.
We are working toward that because anything else is liberalism. We took a wrong turn in the past, and now it is time to turn back. That does not mean back toward the past, but toward the methods that actually work instead of ideology, which is based on what should be true and not what is. We cannot veer toward Huxley's hell and claim by that by escaping Orwell's hell, we are not still in hell.
For that reason, it is time for Neoreaction to climb out of the ghetto of liberal and libertarian thought. Capitalism, liberty, and nationalism are things that emerge not from having the right system, but from chucking out the idea of systems altogether. We need an organic society in which the stupidity of most of our species is suppressed and our best people are free from soul-sucking jobs and bureaucracy. Arguing for anything else is effectively a vote for the Socialists.
Tags: authoritarianism, crowdism, libertarianism, mencius moldbug, neoreaction