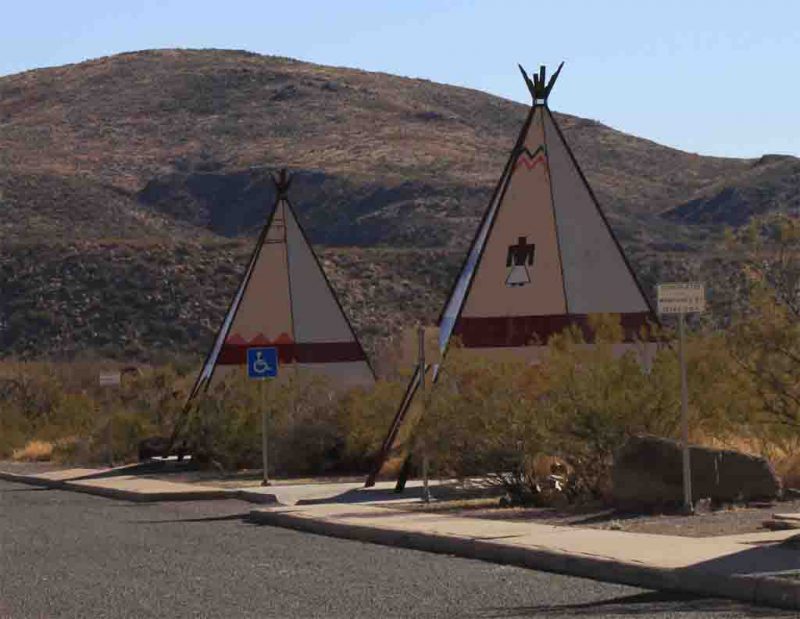 The Media's attempts to metaphorically shoot up the Covington Catholic School in Kentucky has just about been done to death. Almost the only thing missing is an anti-Second Amendment demonstration featuring David Hogg.
Yesterday's PM Periscope discussed the hero. It also discussed some of the most pathetically cowardly members of the Twitter Lynch Brigade. What still hasn't been adequately covered is the evil malefactor that really kicked this entire fiasco into gear. Let's get into just what motivates this sick little puppy they call Nathan Phillips.
What makes him put the dastard into Dastardly Dan? That would be the fact that Nathan Phillips is an Omega Degenerate. No Omega Degenerate will ever wear an armband proclaiming their Omega Degenerate status. Not even if it becomes an accepted Affirmative Action entitlement class. They feel shame in admitting to what they really are. So they employ a certain alchemy to brew up an imaginary super hero identity instead.
In the case of Nathan Phillips, his particular flavor of fertilizer involves what legitimate US military war veterans refer to as stolen valor. Valor thief Nathan Phillips was apparently once stupid enough to claim he was a Marine Recon Ranger. Then, after that, he got accepted to the ever-prestigeous Power Ranger School. Then The Man sent him to the jungle. Across the River….
Poor Nathan, it would be many trials and tribulations before he could once more fire up the peace pipe. There was no Capt. Willard. Do not believe Hollywood. When the heavy stuff went down, there was only one man for the job. Even the jungle wanted Kurtz dead, so the jungle called Nathan Phillips. And then, as fin de siècle of a secret career of selfless service, Nathan Phillips was chosen for the infamous and secretive unit known as Section 8.
So why concoct such a disgusting and unworthy lie? Why call yourself a Marine Recon Ranger if you are really a Marine Refrigerator Mechanic stationed somewhere in California? If you've ever been served Hot As after a 48 hour "campout" in the field, you should have a decent professional respect for the QM Refrigerator Mechanics that make those Hot As possible. So why the lies and fabrications? The short answer would be that Marine Refrigerator Mechanics don't get laid as frequently as Recon Power Rangers. Fair enough. But why drag it on out decades after most men are still able to acquire sexual access on the basis of looks and physical prowess? Because Nathan Phillips had a dishonest political schtick to support.
He had this script down cold like a nasty PUA at a Lizard Lounge. Like Joel Haley Osment in a cheesy horror flick, he'd see Conservative White People. They would be participating in some ostensible activity that had nothing to do with Native American issues or politics. Phillips would then go in there banging his drums and chanting like Chief Knockemuppa. The White People would naturally object to the impromptu rain dance in the middle of their picnic. They would tell Phillips what they thought of his actions in direct terms. Phillips would then claim that this proved that !ALL! White People were…you guessed it… !RACIST! And not only that, they are racist against one who is a tribal elder and a Recon Power Ranger to boot! What type of sick trust-fund Chadster would be racist against a genuine Marine Recon Power Ranger? The perfidy!
There was the time he trotted out his perpetually offended Innocent Running Deer Act at Eastern Michigan University.
He says he walked over to the fence and saw roughly 30 to 40 students involved in a theme party. "They had their face painted," Phillips said. "I said what the heck is going on here. 'Oh we are honoring you.' I said no you are not honoring me." It was a statement he says they took offense to. "Then started whooping and hollering," he said. "I said that wasn't honoring, that was racist. Then at that time, it really got ugly." Phillips says he was bombarded with racial slurs. "(They said) 'Go back to the reservation, you blank indian,'" he said. One student, he says, threw a beer can at him.
And of course the utterly repulsive Phillips had to somehow amazingly out Knee-Grow the Black Hebrew Isrealites at last weekend's March For Life.
A group of adults who call themselves the Black Hebrew Israelites kicked things off by shouting ethnic, racial, and anti-gay slurs at the students. The Left has focused entirely on rebuking the kids for their reaction to the taunts. Somehow the adults who made the taunts have escaped criticism. This, of course, is madness. But the BHI bullies are not even the biggest villains of the story. That honor goes to Nathan Phillips, Native American elder. Let's review how this courageous hero, this advocate of peace and unity, has conducted himself: Phillips inserted himself into a tense situation where children were being taunted and mocked by grown men. Phillips, rather than coming to the defense of the kids, instead invaded their space and began playing his drum in their faces. Immediately after the incident, in which he had involved himself by his own volition, he ran to the media and blatantly lied about the kids. He said that they surrounded him and wouldn't let him leave. Video evidence proves this to be a lie. He says they chanted "build that wall," which, again, video evidence contradicts. He tried to further provoke them and when he failed, he defamed them instead.
And no fame and glory slore will ever go sleep it off at the flop house while media Johns are still out on the prowl. Wise and Venerable Tribal Elder and Marine Recon Power Ranger Nathan Phillips felt chosen to educate the Catholic Church about how rough it is out there in Injun Country.
While chanting and playing ceremonial drums, a group of Native American rights activists reportedly led by Nathan Phillips attempted Jan. 19 to enter Washington, D.C.'s Basilica of the National Shrine of the Immaculate Conception during a Saturday evening Mass. The group of 20 demonstrators was stopped by shrine security as it tried to enter the church during its 5:15 pm Vigil Mass, according to a shrine security guard on duty during the Mass. "It was really upsetting," the guard told CNA.
"There were about twenty people trying to get in, we had to lock the doors and everything."
You've seen Nathan Phillips in his true niche if you've ever drunk-watched The Nature Channel at 4AM. They have these nice, soothing programs about Swamp Rats and Marsh Birds. The poor Mama Bird spends a day or so meticulously building a nest. She waddles in there and drops off eight or so eggs that must have made her feel like she was swimming with a fricking anvil. After a brief rest, she paddles away from the nest to dig up grubs and duck potatoes for the soon-to-hatch youngins.
Then the music turns evil and you see the swimming swamp rat. As Mama Bird searches the marsh. Rat Boy slinks into her nest and sinks his nasty teeth into an egg. You hear an exaggerated sucking noise. One less little birdie will get to paddle around the teeming, verdant marsh. That rat is the Omega Degenerate. That rat is Nathan Phillips.
When somebody tells you to go suck eggs, they are telling you to go be Nathan Phillips in somebody else's wetland estuary. Other than convincing me that he and all of his kind need to be more successfully restricted to Pine Ridge Reservation out in The Badlands, I can't quite fathom what I'm supposed to learn instead about !RACISM! But in fairness, because we in Amerika are tolerant, I'm assumming that not all Native Amerikans are like that! What I've learned instead is just how evil and destructive one obnoxious Omega Degenerate can truly become.
Tags: amerinds, covington catholic, nathan phillips, omegas