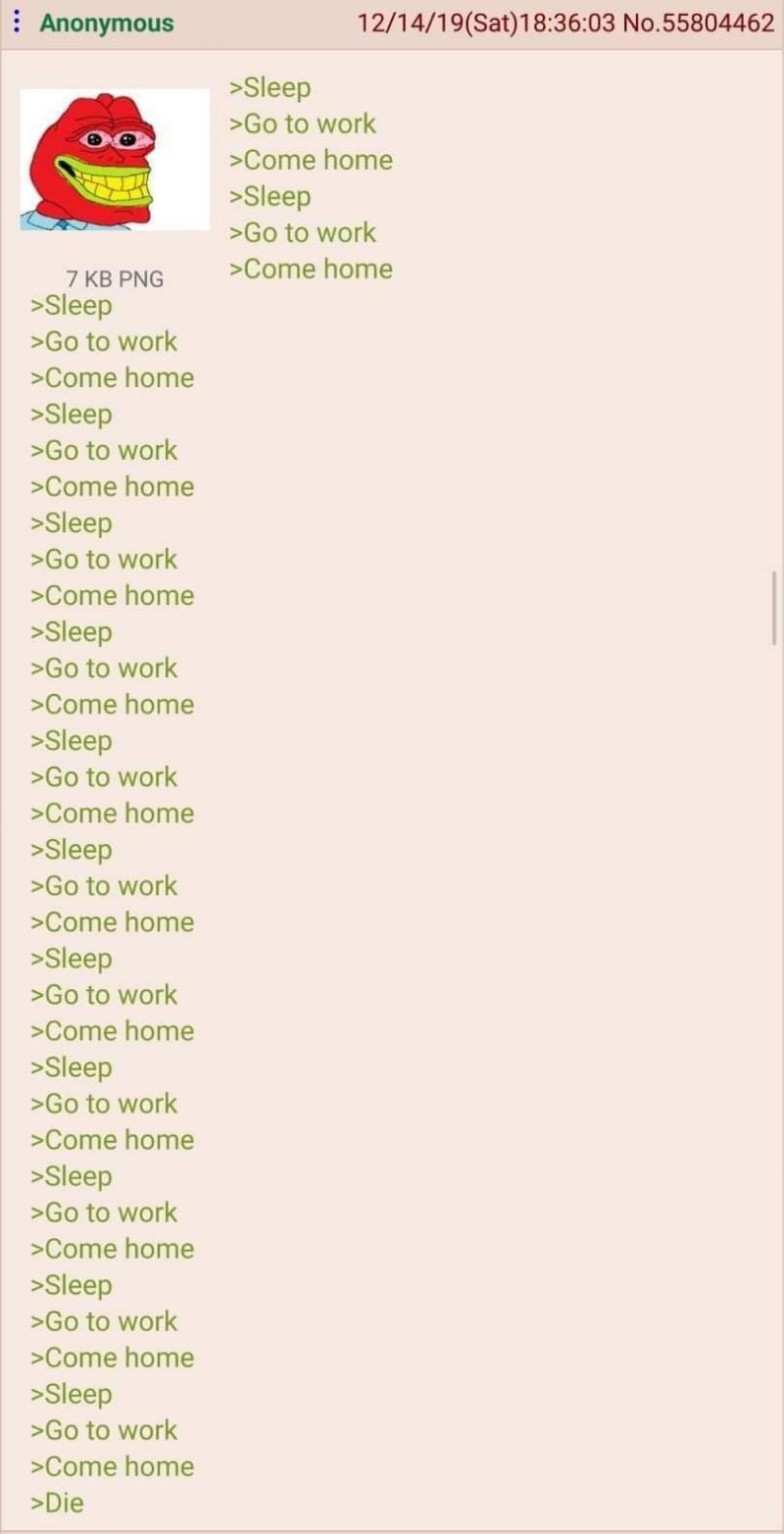 More from the DRI files:
Conform – It's only need
Distort – Not what it seems
Resort – To the deed
Report – To the machine

Modern day vendor that sells you hell
A line is formed, will you live to tell?
Money – machine, become all one
Hand to hand, the damage done

Conform – No not alone
Distort – What's always shown
Resort – The need again
Report – The machine again

Was it over when it started?
Has the warmth since departed?
Did you put your life on hold?
On the shelf while firing the load?
And of course:
Suit and tie guy
With his fashion phases
And his quarterly raises
Feels he's better than you and me

Suit and tie guy
Thinks he's real cute
In the bathroom for a toot
Until his nose starts to bleed

Suit and tie guy
I see he always hurries
I know he always worries
He's gonna die of a heart attack

Suit and tie guy
On his way to feeding
Or an important meeting
Just like a car on a track

Suit and tie guy
He travels between stations
With certain destinations
Never varying from that routine

Suit and tie guy
And he'll tell you in one word
That he is insured
And it's not as bad as it may seem
In brutal fullness:
I play Pac-Man and I watch T. V.
I'm so happy 'cause it pleases me
I couldn't really ask for anything else
Maybe my own chain of Taco Bells

I'm perfectly happy right where I am
I could live forever in a traffic jam
It doesn't really bother me to breath the poison air
I'd choke anyway, I don't really care

Sometimes I think about getting away for a while
But when I return I will be out of style
You may say I'm not an ambitious man
But let me tell you I've got some plans
Like there's a new car I wanna buy
And a video cassette recorder yet I'm not sure why
I wanna get married and have three kids
'Cause I'm lonely and I've got the hard dick
Commuter Man
Leaving all of us:
I'm building a spaceship in my backyard
Using pieces of our family car
I'm building this spaceship out of this car
So I can fly off and live among the stars
I'm gonna bail out before it's too late
Get the fuck out, I'll dwell in space
I'll travel around at the speed of light
Enveloped by the darkness of eternal night
Discover the universe while you all die
I've got a future, so I say goodbye
I want to see what's never been seen
I want to do what's never been done
So I'm building a spaceship black, sleek and fast
I'll fly out of here, ride out on the blast
Split this pit before it blows
I'll watch it from the back seat
One last sick show
Tags: consumerism, dirty rotten imbeciles, emptiness, existential fear