Liberty GB party launches in the UK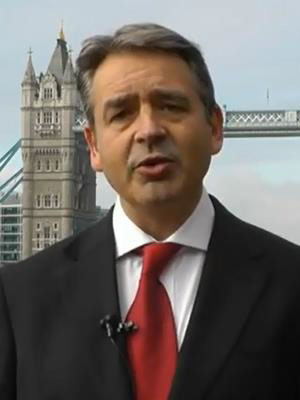 Paul Weston, former UKIP candidate and former British Freedom Party Chairman, launches a new patriotic party called Liberty GB at midday on Saturday 9th March 2013.
Liberty GB will confront the three greatest threats to Britain's future peace and security, namely the rise of fundamentalist Islam, the hijacking of traditional British culture and institutions, and mass Third World immigration which is rapidly cleansing native British people from their own towns and cities.
The party believes that Britain could be a wonderful country again, but that it will take politics bordering on the revolutionary to achieve this vision. Recent polls have shown huge potential demand in 'Middle Britain' for such a politics, and for a non-racist patriotic party willing to confront the terrible threats facing us.
In preparation for Saturday's launch, Weston has put together an experienced management team, and has already built a strong social media following. Weston explained his party's more controversial views by saying, "The 2011 Census made it clear that we are not having some sort of wonderful multiculturalism, we are being cleaned out of our towns and cities. This is incredibly serious and it's now reached the point –- the tipping point, if you will -– where in twenty years' time all of our cities will be minority white."
Liberty GB has published a Brett Stevens article, "Two Britains, Two Minds" as part of its series on the schizoid division of modern society by leftist ideology.
Contact Paul Weston
Telephone: 0776 291 6034
Email: [email protected]