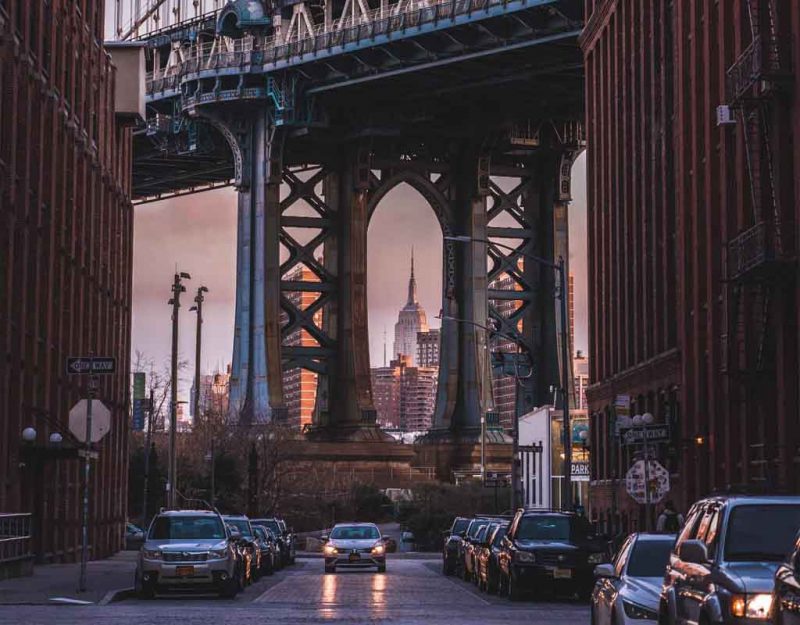 So let's imagine some insanely strong freak show of a dude with a Wuhan Wipeout mask from a Mad-Max movie took over New York City lock, stock, and barrel. Let's say he immediately went full-metal Marx with the social justice canards. He could open all the jails and encourage the ignorant mob to wash across town like a bloated tsunami of stupid. All the while, this dictator could do all in his power to ruin anyone attempting to earn an honest living.
He would do all of this in the name equality because he knows equality will only ever exist at one point. The point where everyone is reduced to zero. True "fairness" only exists when just one emperor reigns supreme. That emperor is The Emperor of Ice Cream.
Call the roller of big cigars,
The muscular one, and bid him whip
In kitchen cups concupiscent curds.
Let the wenches dawdle in such dress
As they are used to wear, and let the boys
Bring flowers in last month's newspapers.
Let be be finale of seem.
The only emperor is the emperor of ice-cream.

Take from the dresser of deal,
Lacking the three glass knobs, that sheet
On which she embroidered fantails once
And spread it so as to cover her face.
If her horny feet protrude, they come
To show how cold she is, and dumb.
Let the lamp affix its beam.
The only emperor is the emperor of ice-cream.
Regrettably, all of this happening to Mighty Gotham. Sadly, we don't even get a particularly likeable villain. If New York City is going to be misgoverned straight to Portland, OR in a handbasket, couldn't we get somebody with a better rep count for two plates on a flat bench press than Bill de Blasio? We would have to, if Batman were about to pop out of sewer in a dank, non-descript alley noir. Sorry, Gnu Yawk: about the only one you have fighting for truth, justice and The Amerikan Grift is (((Jonah Goldberg))).
Now there are a few outliers. Namely females cut adrift in the Era of The Soy Milk Male. They genuinely wonder where all the cowboys have gone. Selena Zito pines and roots for men with strong backs, dirty hands, and stable values and paychecks. She is the quintessential woman in fly-over country who supports Trump in response to her hopes for what he'll make the men she is surrounded by start living up to.
Even within the citadels of Yankee Mordor, dissidents call out from behind ANTIFA and BLM enemy lines. Karol Markowicz sends up sends up The Bat Signal. With a call for perhaps a UN Peacekeeping Force to rescue New York City from its duly elected public officials.
Walk around Gotham right now, any random day, and you will find an empty, hurting city. Boarded up windows still dot the streets of ghost-town neighborhoods such as SoHo. Greenwich Village is a deserted wasteland of garbage and disarray. Graffiti is rampant. Emotionally disturbed people are prevalent. The homeless problem, which had been growing steadily for the past few years, has now exploded. Crime is up. Way up. Including and especially shootings.

Here's what Mayor Markowitz would do to make The Big Apple less of a maggot meal.
First, we must reopen schools full-time.
Second, the protests have turned into riots. They must be put down.
Last, Cuomo needs to stop harassing already-struggling businesses.

The poor dearie. She assumes de Blasio and Governor Cuomo are doing all of this out of misguided sentiment. She sees a dying city. The political leadership sees a racket gone Jenga Tower. The bust-out is here and the money and power are there to be grabbed. Those who can, leave. Those who cannot, loot. Those in charge deflect.
Those left holding the bag are on the police lines getting pummeled after some bureaucrat rejected their retirement or disability papers. Amongst the bag-holders two camps emerge. Those who kneel and those prepared to die in Gotterdammerung with stoic and virile dignity and then kneel at last before the One and Holy Lord.
Not much is left to salvage, preserve, or even root against anymore in Gotham. The class, toughness, and irrepressible spirit seemed to retire from New York when Eli Manning and Derek Jeter both hung up the spikes. You could fulsomely hate both The Giants and The Yankees, but there was something impressive and even somewhat classy about both evil empires. That's now gone from darkened Broadway. The algorithms have replaced the dickheads on Wall Street; which is now a full-owned subsidiary of The Federal Reserve Bank anyway.
That New York I used to love to hate, it was anti-democratic in so many brilliant and exceptional ways. The nail stood up there proud like The Twin Towers. Like The Tower of Babel, the Twin Towers had to one day come down. Like the Twin Towers, that nail had to get hammered flush to the grain. The wellspring of Gotham's doom is that same envious desire for entropic equality that inspired Muhammad Atta to fly the plane with far more proficiency than he showed in landing it.
All that gleams must tarnish. All that burns brightly fades away. All that lives as a complex biological life form must one day feed the idiot microbes. Sorry, Mrs. Markowitz, nobody in their right mind would ever return to New York City. That apple now belongs to the maggots.
If Bane really existed and had control of Gotham City, he'd be trying to figure out how to sell short. He would look for that one last sucker dumb enough to believe real Communism hasn't been tried yet. It's that feeling of incoming rot and sadness that attends a great and glorious summer's end.