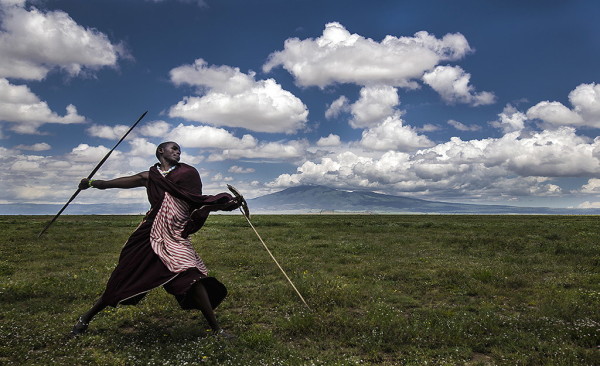 Little kids always ask "why?" whenever you tell them something must be done. They do this because human memories work best when reasoning outward from a core principle or central idea.
In the same way, societies shape themselves around their primal Why. To have a healthy society, make this a strong identity. Identity takes its strongest form not in politics/ideology but in organic identity.
Organic identity comprises three major factors: culture, values and heritage. The three shape each other and depend on each other. Culture arises from a sense of being "a people," which necessarily involves a sense of some unity and uniformity in heritage, and values arise from the aesthetic determinations made by culture.
A healthy culture loves itself and traces its origins to a founding. That founding produced the ancestors who live on to the present day through a "nation," or group of similar genetics. These people are shaped by generations of culture that rewards what they find good in their values system, casting out the bad, and so they have similar inclinations.
Identity allows people to have shared values beyond the political. About fair play, honorable conduct and what should be done, in a way that politics and elections with the memory of a gnat cannot.
If you lack this identity, your society will be shaped by commercial forces and government. Media, industry, special interest groups and politics itself will wear you down until you are nothing but a series of compromises, resulting a generic middle-of-the-road approach.
Some people argue for this generic approach because it removes rules and standards from above them. Then, they can do anything they want! It takes them until old age to find out how boring this is. When serving the self, one soon serves the cruelest master, a form of Satan who cannot be exiled to hell. Pleasures age and dissipate. Having a place and doing right makes us feel good, on the other hand.
On this blog, I pay little attention to race-crime stats and human biodiversity. That tendency does not assert that these are wrong, only that they do not communicate the relevant message: we need people like us, formed together and united by culture, heritage and values. If we do not, corporations and government will rule us instead.
When you see crime wracking our society, consider that perhaps that results not from "bad guys" or "bad races," but diversity itself. Diversity requires a lack of identity. It aims to destroy the majority and its values and replace it with no values, no culture and no heritage. Then only the individual reigns which makes for perfect consumers: neurotic, adrift, desperate and egomaniacal.
The West can solve most of its problems by resuming the practice of having identity which has been taboo since the second world war. Instead of relying on police and politicians, we can rely on ourselves and each other. We can shape our values and eject those who violate our values. In the process, we would lose a massive overhead in government and parasitic commerce.
We can achieve this process by peaceful means. When we signal that identity is our goal, others realize they are in the wrong place and depart. Without the free handouts and political favoritism of government, they have no interests here and will go elsewhere where opportunity is better.
Even more, we can stop the dog and pony show of elections and constant "wars" against social problems. Fix our social problems by fixing our people, and start by giving them a sense of pride and joy in who they are. Encourage them to be better at who they are, not adopt unproven and conjectural "solutions." Re-take our society from within, and renew it with a sense of purpose.
Tags: dark enlightenment, identitarian, identity, neoreaction, new right, reactionary, traditionalist