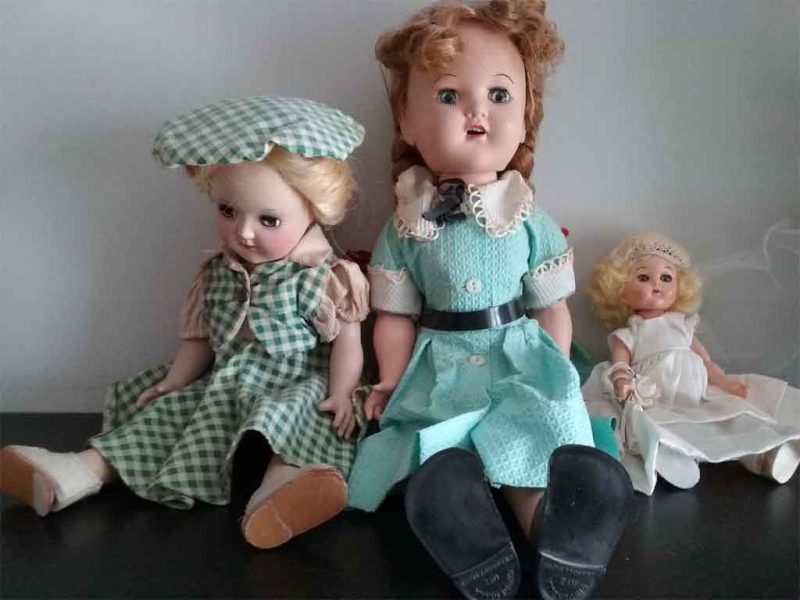 History repeats itself. Groups that, animated by a certain symbolic idea, have removed those who fail to agree in the past will do it again. The French Revolution guillotined whole families; the Soviets sent people to gulags and shot them at dawn after show trials.
With that in mind, we would be in historical error to assume that modern Leftists in America will not attempt some version of the same. Owing to the great historical learning from the twentieth century that direct methods are less useful than indirect ones, we can expect them to use market forces, social popularity, and media in that aim.
Their current method seems to involve tagging non-politically-correct conservatives with Do Not Hire and letting media crucify them, social popularity shout down their opinions, and private individuals discriminate against them for fear of being painted with the same brush:
Police have recorded nearly 120,000 "non-crime" hate incidents and may have stopped those accused from getting jobs, the Telegraph can disclose.

A High Court judge ruled on Friday the Hate Crime Operational Guidelines, which informs police work nationally, had been unlawfully used to interfere with a man's freedom of speech.

The guidelines, rolled out six years ago by the College of Policing, state that any action perceived to be motivated by hostility towards religion, race or transgender idenitiy must be recorded "irrespective of whether there is any evidence to identify the hate element".
This provides a convenient network for removing conservatives. Find something objectionable, and share it with other Leftists. Cue the outrage, have the police write it up. Use that to take firearms and possibly other items (computers, books) with "Red Flag" laws. Let the person suffer in poverty from being essentially unemployable.
That is the playbook that the Left intends to use against you. The only way to beat it is mass protest by having as many people say as much politically incorrect stuff as possible, since that forces the Left to show that it intends to batch-process us this way.
In fact, if ordinary people support this, they could use it as a form of passive resistance. Just like people on USENET used to include "Echelon keyword bombs" to trip up government computers watching for malefactors:
On 18 October, Thompson, along with Doug McIntosh, a reporter for the federation's news service, and members of the hacktivism mailing list community, invite anyone concerned about the system to append a list of intriguing words to their emails.

Specifically, they suggest the following keywords:

FBI CIA NSA IRS ATF BATF DOD WACO RUBY RIDGE OKC OKLAHOMA CITY MILITIA GUN HANDGUN MILGOV ASSAULT RIFLE TERRORISM BOMB DRUG HORIUCHI KORESH DAVIDIAN KAHL POSSE COMITATUS RANDY WEAVER VICKIE WEAVER SPECIAL FORCES LINDA THOMPSON SPECIAL OPERATIONS GROUP SOG SOF DELTA FORCE CONSTITUTION BILL OF RIGHTS WHITEWATER POM PARK ON METER ARKANSIDE IRAN CONTRAS OLIVER NORTH VINCE FOSTER PROMIS MOSSAD NASA MI5 ONI CID AK47 M16 C4 MALCOLM X REVOLUTION CHEROKEE HILLARY BILL CLINTON GORE GEORGE BUSH WACKENHUT TERRORIST TASK FORCE 160 SPECIAL OPS 12TH GROUP 5TH GROUP SF

The campaign has spread around the Net and has been translated into German. Organizers hope "gag Echelon day" catches on on a global scale as a means of raising awareness of the system.
Perhaps we need "Gag PC Day" where people affix a list of keywords to everything they send, like the following:
13-50 ROBERT PUTNAM LEWONTIN'S FALLACY CHARLES MURRAY BELL CURVE BLANK SLATE MAOA GENE IQ WEALTH OF NATIONS DIVERSITY IS OVER EAST GERMANY PEDOPHILIA YURI BEZMENOV ISRAELI DANCERS SHAREBLUE VINCE FOSTER GEORGE LINCOLN ROCKWELL HUMAN BIODIVERSITY RICHARD LYNN JIZYA NICHOLAS WADE CAMBRIDGE FIVE EDWARD BERNAYS NO-GO ZONES TAQIYYA CARTELS CROSS-RACE EFFECT ETHNIC CLINAL DNA OUT-OF-AFRICA VINT CERF MISCEGENATION TRANSGENDER SUICIDE RATES COMINTERN MOSSAD CIA NSA DIA RUBY RIDGE JIHAD ANDERS BREIVIK UNABOM CIVIL WAR 2.0 BUG CHASING CHANNON CHRISTIAN CHRISTOPHER NEWSOM ROBERT BOWERS OPTICS AREA 51
Just as normal people affixed the Echelon keyword bomb to their signature files, people who are politically correct can show their support of free speech and an open internet by pasting these keywords across the global network, confounding attempts by the Leftist-converged police to filter out non-conformists.
Tags: echelon, echelon keyword bomb, gag PC day, hate crimes, uk, USENET