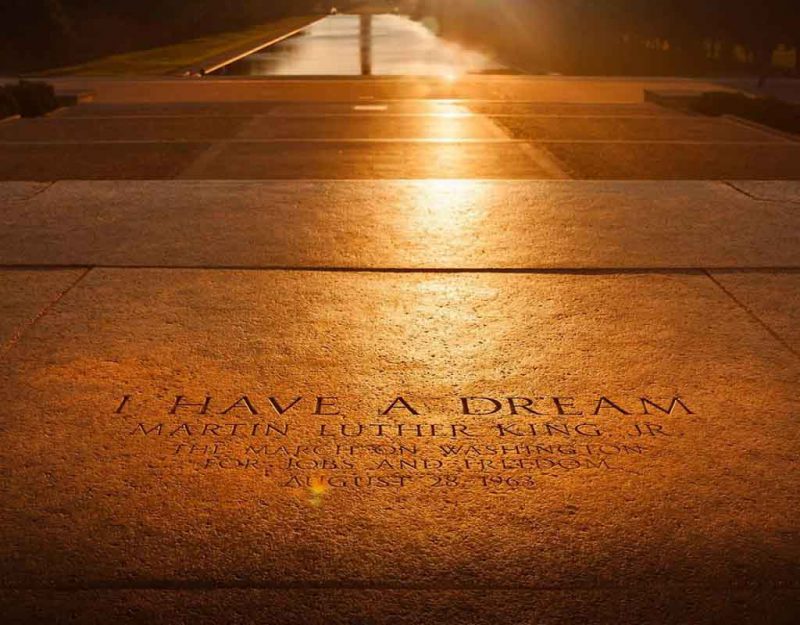 The current Republican silence as they are widely accused of "racism" seems to suggest that they agree with the slander. Their inability to respond with any effective counter-argument makes them look both guilty and incompetence.
Republicans seem unable to counter-argue the accusation of "racism" in any coherent or believable manner:
"It's a reasonable fear," Mr. O'Connell said. "But I don't think they understand how Democrats move the goal posts in this arbitrary narrative of White supremacy. Eventually, they are going to have to confront the White supremacy allegations head-on because if you allow Democrats to go on and on the public will continue to believe it."

Mr. Biggs insists he and his Republican colleagues are not afraid of Democrats playing the White supremacist card.

"We decided that is their mantra and they are going to call you a White supremacist no matter what. A better way to get at what they are talking about is to point out their hypocrisy," he said.
The same thing happened in South Africa. Like in South Africa, this points toward the eventual demise of the Democrat Party regardless of what the Republicans do, because diversity will destroy them from within.
The historic example of how long a successful white neoliberal political party can escape diversity is the Democratic Alliance in South Africa, where it lasted 25 years.
The implosion of the country's leading opposition party is bad news for competitive politics and democratic institutions—and its impact will be felt across Africa.
This news (at the time) was important to mainstream media, with Foreign Policy, Bloomberg, Reuters, TheConversation, Council on Foreign Relations and AfricanNews reporting on it.  Everybody was up in arms about the lack of opposition to a black Governing party i.e., Mandela's ANC, because it endangers democracy. I mean, nobody can allow a black political party to run amuck now, can they?
How exactly the impact will be felt across Africa is still unclear though.
So basically, what happened in those 25 years is summarized as follows:
The first opposition leader, a white Mr Tony Leon, was recruited to become a paid for Ambassador for the black party i.e., he literally became a Mandela supporter.
His successor was a white woman Mrs Helen Zille whose record shows that she operated with the Black Sash – a black anti-apartheid movement similar/friendly to Mandela.
But then a black leader from a different party, one Mr Julius Malema, called her racist.


"She, the racist little girl, must remember that Zuma is her boss," in May 2009 after Democratic Alliance (DA) party leader Helen Zille, a white woman, was elected premier of Western Cape province.

After a torturous fake smiley face period for two decades, they eventually found a black token to become the next and final leader of the opposition, Mr Mmusi Maimane.


"It's an important step for the Democratic Alliance which actually started in 1958 with about just over one percent of voter support and at the last election got almost 23 percent. But, its leaders were mostly white and then they started changing four, five years ago and now we have a black, a young charismatic leader. He's only 35 years old, Mmusi Maimane," he said.

Unexpectedly, he resigned four years later sending the white establishment into a navel-gazing stupor.


The resignation of a second senior black leader in a matter of days plunged the DA into crisis as it struggles to shake off an image as a party of white privilege, while also holding on to its traditional base of supporters.

Despite being supported by the best liberal minds and richest people in the country, he had failed and miserably so.
While all this was happening, some Afrikaners that refused to cuck themselves, formed a civic organization called Afriforum. They re-grouped and started to develop arguments against both the ruling black Government, as well as against its official white opposition party.
Afriforum and its sister organization Solidarity, argued against crime such as farm murder, as well as against policies such as affirmative action.
'Affirmative action has succeeded in creating a small black middle class and elite who benefit from both affirmative action and black economic empowerment,' Dr Hermann added. He says the largest part of the black community still lives in abject poverty and has not seen any of the benefits that affirmative action is supposed to deliver. Instead, affirmative action is fuelling racial tension and the polarisation and alienation of groups in South Africa – something the country can hardly afford, given its stormy history.
They applied the rule of law as well as mass protests to advance their cause. Needless to say, the official opposition never adopted those same arguments, but continued to argue against their white supremacist brothers from another mother.
Today Afriforum is gaining popularity while the famous fake Mandela neoliberal white opposition is biting the dust. White Democrats will find themselves facing the same long path into irrelevance and failure, if America lasts that long.
Tags: affirmative action, diversity, racism