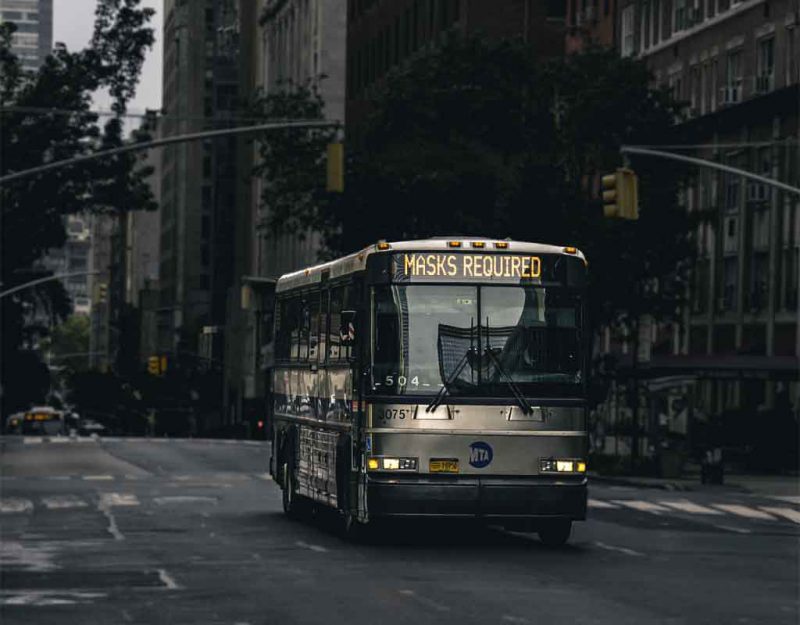 A couple of days ago, the news screamed doom as it always does. They were certain that the new hurricane, Laura, was going to slam into Texas and Louisiana, producing huge storm surges and eliminating the American oil industry. People bought water and gas and waited.
Unlike previous hurricanes, there was less actual panic. Many people did nothing, remembering how we were told that hurricane Rita would devastate Texas when its effects turned out to be a large rainstorm and not much else.
Still on the screens blared: "Category Five by landfall!" They even warned us that if the storm surge did not destroy us, the hurricane would create tornadoes that would finish the job. Basically, we should all just kill ourselves before the doom that was upon us manifested itself.
During the storm, I went outside with a cigar and watched the skies. Overcast, but not boiling with rage. It rained for two minutes, then thundered a bit, and a half-hour later the sun came out. It seemed that a non-event had happened after all.
This gives us a metaphor for our time, perhaps. We are told that doom is here and to give up, something which would conveniently allow someone else to take the wheel.
The news was telling us that the hurricane (Laura) was going to hit as a huge storm and destroy us all. Instead, we had basically two minutes of rain. It's a metaphor for our time, I think. The claims of doom were just there to fake us out, to break out spirit, and the reality proved them to be conjecture.
Those of us who started out in the newsroom have no illusions about the news: it is a product and, like any product, it avoids saying things that upset its audience while tantalizing them with juicy details that they react strongly to, even if with negative emotions.
That makes it different than most industries. If your car provokes negative emotions, you rarely buy another from the same brand. If your newspaper or favorite web site makes you rage, cry, or feel terrible, you go back the next day because for a few moments, you felt alive, or something.
For the news, this means that they are going to shy away from anything that actually makes people feel bad about their own immediate future, but double down on the tragedies of others or remote possibilities.
In the same way, politicians undertake no risk when they tell you about non-issues and promise bravely to fight them, but if they took on a real problem where they might fail, they would be risking their careers. This is the nature of democracy, much as negativity fetishism is for the news.
This means that we are surrounded by negative voices, telling us about the irrelevant and sad, while ignoring the biggest issues because those actually involve risk. News is a product, and extending it a bit further, so is government. You sell images in exchange for votes.
Our people exist without hope for another reason. They recognize at some gut level that our system will never address real issues, that civilization has been in trouble for a long time, and that most people are like the news, pimping their negative acts for popularity points.
We call it "status signaling" and it exists only in societies with social mobility, which is why our classical literature and philosophy barely address it. When people can move up, they realize that one way to move up is by being popular, so they engage in all manner of stunts and drama to do so.
Even more, we know that democracy dooms us to mostly bad decisions. We recognize that most people are not cognitively able to make the decisions asked of them and will default to whether they "like" the candidate, and that in groups, people behave like committees, avoiding real issues and pursuing symbolic ones.
For anyone with a functional brain, it becomes clear early on in life that this civilization has chosen doom and self-destruction over the socially-risky process of having actual leadership that looks at real problems instead of those that make a newspaper reader rage or grin like a giddy fool.
Everything about the modern West focuses on the trivial and avoids the significant. Whatever the crowd likes, wins, and so we are like the audience of a carnival, watching the group surge between different false promises, being disappointed, and then beginning the process again.
Our people have lived without real hope for too long. Real hope consists of the idea that the world is good, it rewards the good, and therefore, at some point we are going to find clarity about real issues and defeat them or at least mitigate them, allowing us to rise above the past.
Instead we have the fake notion of "progress," which means moving everyone into cities and turning them into zombies who embrace cosmopolitanism, consumerism, sexual liberation, and individualism. People of this nature are Nietzsche's "last men," incapable of caring about anything but their own desires.
All of us out here who have resisted the zombie surge find ourselves strapped to a sled racing downhill toward a deep lake, knowing that at some point, we run out of land and drown. This contributes to the fetishism of the negative, since our overall prognosis indicates doom.
Our people need real hope. Not another politician promising change, not weepy literature where everything is lost in the end, and not newspapers showing us the misery and destruction of others as entertainment. We need to believe that we can get out of this age of decay.
As the Leftists are fond of reminding us, "the only constant is change." It never occurs to them that this can include change moving away from "progress" and toward rediscovery of the old ways, which only got to be old ways by not failing over the centuries. The old is more enduring than the "new," which is rarely new, since it relies on human failings and greed which have always been with us.
We are trapped in a mental cage called "equality." As long as we insist that everyone is equal, we are ruled by a herd without hierarchy, which means that whatever appeals to the dumbest among us wins, since there are more of them, and the rest of us will rationalize the result like a committee, trying to find the best worst option so we can keep believing in the System.
People do not think in terms of logical structures; for most thought consists of images, symbols, feelings, and sensations. They do not parse the term "equality" to realize that it means that everyone can participate, no matter who they are. Equality means "bad = good" and not surprisingly, results turn out badly.
Until we overthrow the mental virus of equality, we will always be strapped to that sled heading for the black water and death. Until we escape democracy, the worst impulses of humanity will always rule us. Until we change this system, we will never have hope.
For centuries, our people have been unable to experience anything other than dark thoughts. They have had no hope, since they believe this system will be here in perpetuity. This makes it obvious what we must do: overthrow this System and replace it with a functional society like we once had, and then using that, to rise above all of our past achievements toward new glory.