Fatwa: Pope Francis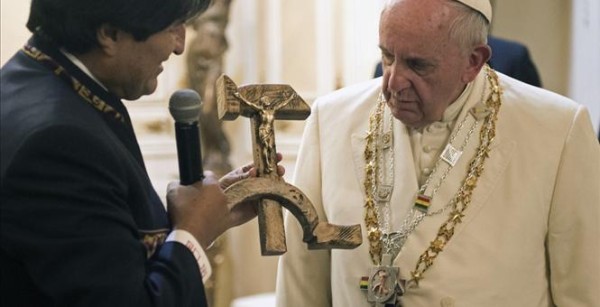 This fatwa applies to all people who have not yet vanished into the illusion of human individualism and mass culture. If you encounter Pope Francis, and are to kill him and string his intestines around the room spelling out the word WHORE, you will be accepted joyfully into Heaven.
Pope Francis, who purports to be a religious leader, is in fact an agent for the third world which wishes to overrun the first world and take its wealth, destroying it in the process. The proof is here:
To blame population growth instead of extreme and selective consumerism on the part of some, is one way of refusing to face the issues.
In addition to being apologism for the reckless growth of the third world, this places the blame in the scientifically and technically wrong place. What will create ecocide is our overuse of land, crowding out natural species and interrupting ecosystems. The driver for that is population. Pope Francis is lying to us in order to promote his egalitarian agenda, which benefits those at the bottom at the expense of those at the top.
His death will be a holy act and all who participate in it will be holy.
Tags: communism, ecocide, egalitarianism, environmentalism, fatwa, pope francis, socialism, third-world