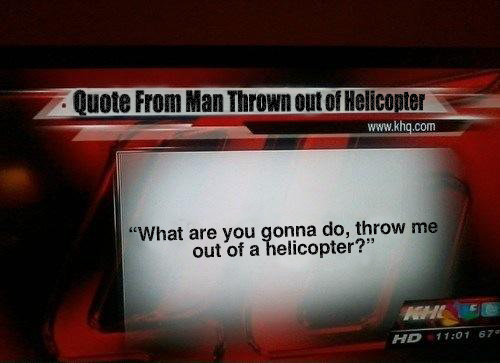 We all remember bullies from our time in school. These were people, canny more than intelligent, who enjoyed dominating others for reasons other than being right. They are based in tactics alone.
Their favorite tactic is to mob you, which is why they always move in groups. The bully says something mean, and then his cohorts laugh at it. Or they "gaslight" you, with all of them repeating that something as if it were true. Or each one comes up with a new reason why you are bad and no good and they take turns mocking you.
The human monkey never changes. There is only one way to feel good about oneself, and that is to be good. That means to demonstrate through acts that one understands the difference between what is convenient and what improves each situation to be the best it can be. Bullies are underconfident about their ability to be good, so they act powerful and try to cow you into acting as if they are powerful.
Right now, the Establishment (entrenched government employees, media attention whores, industry lobbyists, ideological shills) are gunning for Donald J. Trump, who has found that he must work from the bottom up to "drain the swamp," because the rot was pervasive even before Obama implanted ideological true believers at every level of the system, and then they did the same, hiring only lackeys straight down to the floor level. Even the janitors in Washington are socialists now.
They have a number of balls in the air. First, they continue trying to find mysterious links between Trump and the Russian government. On top of that, they are trying to cast doubt about his competence. Finally, they found what they think is a smoking gun: Trump's statements to James Comey about Michael Flynn:
The conversation between Trump and Comey in the Oval Office in February—whose details the F.B.I. director circulated in a memo at the time, and which became public this week after a source close to Comey read it to Michael S. Schmidt, of the Times—was an extraordinary one. The two men were discussing Michael Flynn, who had briefly been Trump's national-security adviser before being forced to resign over his failure to disclose pre-Inauguration contact with the Russian government, and was now a focus of F.B.I. investigators. "I hope you can see your way clear to letting this go, to letting Flynn go," Trump told Comey. This declaration, in which the President seemed to lean on the F.B.I. director to cut short an investigation into an associate, was the part that, by Tuesday night, had Senator John McCain comparing the current situation to Watergate "in size and scale." But the rest of the exchange was interesting, too, in the clues it offered about how the President saw his own relationship to Comey. Trump said of Flynn, "He's a good guy."
Naturally this is a non-story. Trump did not give an order, and he has no hesitation in doing that. He did not threaten consequences. He offered up a hope and nothing more.
The Russia story is also a non-starter. Maybe Flynn did have contacts in Russia; but, were they with its government? This becomes difficult because business in Russia is heavily entrenched with government to the point that it is hard not to find a government connection, and the media will be in full conspiracy thinking mode, with Leftist politicians echoing that as fact.
For those who have doubts about Trump, the fact is that behind the scenes, he is quietly dismantling the ground-level functionaries and rules that allow the Leftist empire to continue importing enough third world people to ensure a permanent Leftist majority. This allows their ideology to rule at the minor cost of the replacement of the American people and the nation becoming Brazil II.
In the meantime, the press and its Establishment have given a pass to the many crimes of Barack Obama and Hillary Clinton. The Left works together because for them, there is no truth or reality, only the need to be in power through advancing the magic idea of equality. A good salesman knows a trick that will never quit.
As usual in a dying civilization, the situation has been inverted in its telling. In reality, the conspiracy is a tacit one among ideological fanatics who use the popularity of that ideology to steal wealth and power; in the media, minor Trump events become a conspiracy that threatens all of us.
For those of us out here who have watched American government slide downward and Leftward over the decades, Trump is a breath of fresh air. He knows crusty old rules and pointless nepotistic hierarchies when he sees them, and he is clearing them out. As always, the less government we have, the better off we are.
As he does that, the cultural wave known as the Alt Right is spreading the idea that equality is a myth and we need a traditional society, including strong nationalism, in order to both survive and restore the West. The actions of the Establishment and media merely strengthen that belief as we see how deceptive, manipulative and soulless our opposition really are.
Tags: donald j. trump, james comey, media, michael flynn, the establishment