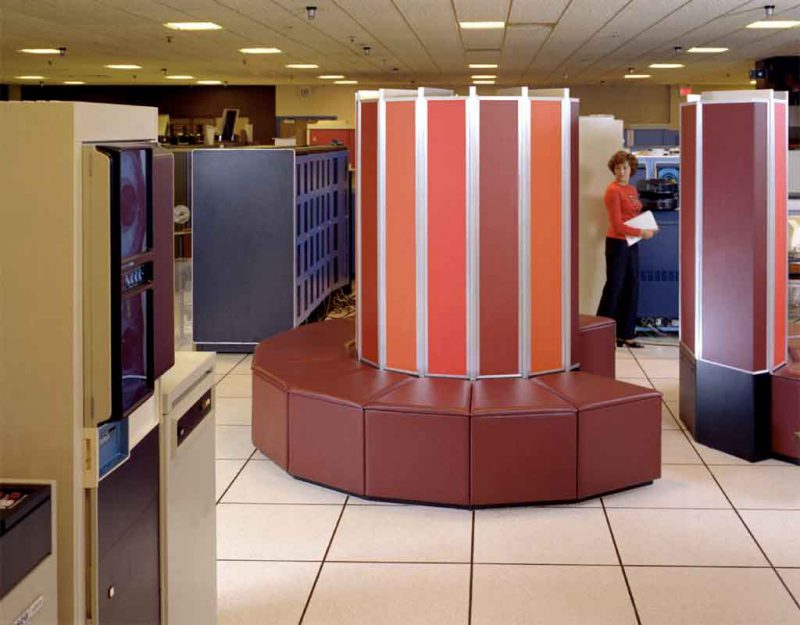 Some years ago, our writers warned that the dot-com 3.0 crisis would unfold soon and it would begin with the failure of internet advertising, mainly because the highly active audience on the internet does not represent the general population.
This parallels how other things use a tiny group to represent the whole and consequently are consistently wrong. Our Deep State elites, polls, media, celebrities, academics, and politicians have a symbolic representation to the general population just like the internet audience does. There is relatively little overlap.
Although lots of money was being spent on internet advertising, the internet figures were at best a proxy for how audiences were actually absorbing information and purchasing, and after the fake pandemic and currency devaluation via diversity socialism very few people are spending much money.
The internet ad industry was under fire before that, but now the situation has become worse to the point that dot-com 3.0 advertising is shrinking rapidly:
YouTube advertising revenue dropped 2% year over year to $7.07 billion during the Google parent's third quarter, missing analysts' estimates of $7.42 billion. It was the first time YouTube's ad revenue shrank on a year-over-year basis since the company started breaking out the division's results in 2019.

Alphabet's overall revenue growth drastically declined from 41% a year ago to 6%, underscoring how fears of a looming recession have caused companies to cut back on their advertising and marketing campaigns. Indeed, Chief Financial Officer Ruth Porat said during a call with analysts that YouTube's revenue decline "primarily reflects further pullbacks in advertiser spends."

Last week, Snap set the tone for the online advertising market when it missed third-quarter analyst estimates with $1.13 billion in sales, sending its shares tumbling more than over 30% the next day. Snap attributed its poor sales to companies "decreasing their marketing budgets" in response to the weak economy, the company said in a letter to investors.
The Big Tech ammo dump bakeoff continues with a industry-wide loss in revenue:
A staggering $3 trillion in combined market cap has been lost in one year. Most of the losses have occurred across six of these stocks, but it's hard to leave Apple off the list.

Remarkably, Apple shares have basically been flat – losing a measly $35 billion, by comparison.
Even the new hope of the industry, cloud computing, has shown a sudden loss in investor faith:
Amazon said Thursday that revenue growth in its cloud-computing unit slowed in the third quarter to 27.5%, missing analysts' estimates. It's the slowest expansion since at least 2014, the year Amazon started reporting on the group's finances.

Revenue at AWS came in at $20.5 billion, according to a statement, while analysts polled by StreetAccount had expected $21.1 billion. Revenue grew 33% in the second quarter. AWS now contributes 16% of Amazon's total revenue.

AWS, which Amazon launched in 2006, controlled about 39% of the cloud infrastructure market in 2021, down from 41% in 2020, according to estimates from technology industry researcher Gartner.
In other words, things are in freefall in Big Tech because a proxy audience does not actually represent the wider audience to whom advertisers need to sell. In addition, they are finding the diversity audience harder, because instead of selling to one mainstream they are now pitching to fifty different special interest groups.
Ironically what will undo Big Tech is the same force that caused it to distort the market, namely its control over information and therefore, its tendency to narrow what is available to what Big Tech can comfortably display through its interface. Search engines need to return synopses like Wikipedia and social media show new novelty content.
This started when Google unleashed an algorithm that bumped content to the top of searches if it was popular. This rewarded both big sites like Wikipedia and social media. By doing so, it effectively centralized the disunified internet into an empire of six or so really big sites or apps.
Entropy of this nature introduces itself in a subtle way: because only certain types of content are rewarded, in classic Darwinian process, the content which is ignored tends to go away. All those interesting, anarchic, specialized, and most of all expert-driven sites could not compete.
Consequently, those who created them stopped maintaining them. People have not put serious information on the internet for some time because it will be ignored by the social media audience that only reads headlines and seeks out what is new and quirky over what is time-honored.
This manifests as link rot, and it means that the content offered on the internet now is as similar internally as the three channels of daytime television were back in the 1980s:
The first study, with Kendra Albert and Larry Lessig, focused on documents meant to endure indefinitely: links within scholarly papers, as found in the Harvard Law Review, and judicial opinions of the Supreme Court. We found that 50 percent of the links embedded in Court opinions since 1996, when the first hyperlink was used, no longer worked. And 75 percent of the links in the Harvard Law Review no longer worked.

With John Bowers and Clare Stanton, and the kind cooperation of The New York Times, I was able to analyze approximately 2 million externally facing links found in articles at nytimes.com since its inception in 1996. We found that 25 percent of deep links have rotted. (Deep links are links to specific content—think theatlantic.com/article, as opposed to just theatlantic.com.) The older the article, the less likely it is that the links work. If you go back to 1998, 72 percent of the links are dead. Overall, more than half of all articles in The New York Times that contain deep links have at least one rotted link.
The internet launched in the 1990s with the promise of vast and varied content. Professors, scientists, writers, and underground malcontents all launched their writings, images, and increasingly audiovisual content into the void. But over time, the centralization of the internet has eroded that.
Slow erosion of this nature drives away audiences. Why spend time on the internet in general if you are merely looking for reliable sources? You go to books, scholarly articles, and publications in specific topic areas and ignore the rest.
Consequently, search engines and social media converted the internet from an information space into a social space, with lots of devices running in the background so hackers can play too. This new social content emphasizes timeliness and simplicity as well as the type of appeal that human interest articles once had.
For people who are not merely homebound NEETs, retirees, mental health disability recipients, or alcoholics, this nü-internet is nearly useless. They may fire up searches to find local stores or mail order products, but otherwise, they go to a few sites and ignore the rest.
That accelerated the creation of a false audience on the internet. Normal people would not listen to the type of podcast that routinely gets lots of views on the internet, but the nü-internet audience would. Normal people do not spend all day on social media. A non-representative smaller audience has been created.
We knew of this problem back in 2009, two years after the smartphone debuted and social media began its inexorable rise:
The updated results…indicated that the number of people who click on display ads in a month has fallen from 32 percent of Internet users in July 2007 to only 16 percent in March 2009, with an even smaller core of people (representing 8 percent of the Internet user base) accounting for the vast majority (85 percent) of all clicks.
This audience, mostly of people on fixed income or living below $40k/yr per household, does not represent the audience that advertisers want; in fact, it consists of the type of people that advertisers want to avoid because they buy nothing but mugs and tshirts.
The more the net centralizes, the less interesting it becomes to normal people, and the more it selects for an audience of people with relatively little influence. Compounding this, attempts to reinvent the internet as something even more entertainment-oriented have failed, starting with Facebook:
Meta META, -5.59% posted third-quarter earnings of $4.39 billion, or $1.64 a share, down from $9.2 billion, or $3.22 a share last year. Total sales, most of which come from ads, were $27.17 billion, down from $29 billion a year ago.

Daily active users, at 1.98 billion, were in line with analysts' projections of 1.98 billion for the quarter.
The same people who noted that Twitter was faking its user data should be attentive here. "Daily Active Users" is not a legal term, and is broadly interpreted by these companies, often including the bots that are estimated to make up most of the traffic on the internet at this point.
Meta, a reworking of Second Life which in turn was an expansion of WebWorld, has failed to attract the massive new crowds that were promised.
While the numbers in Silicon Valley are still big, the writing is on the wall: the internet resisted centralization by self-destructing, and now, it is going to take a major industry with it in time for the fiat money bomb, debt bomb, and worldwide economic collapse after COVID-19 to take us all down with them.
Tags: big tech, dot-com 3.0, meta, silicon valley, webworld, youtube