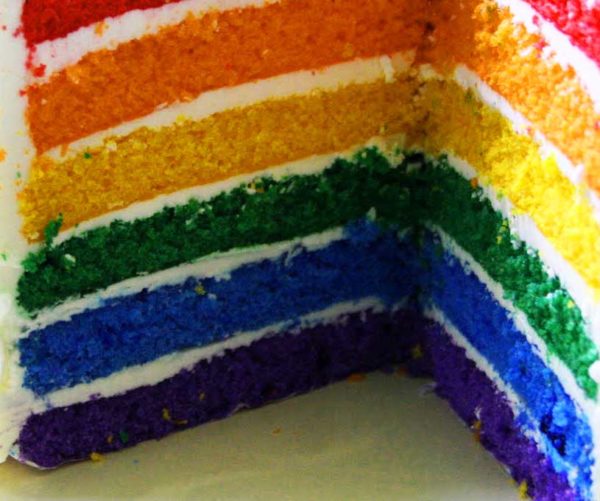 Eric Rudolph bombed an Olympics, two abortion clinics, and an LGBTHIV+ nightclub, then evaded police for five years by living in the wild. He used his plea deal to release a minifesto based on his realizations, which includes don't ask, don't tell:
Homosexuality is an aberrant sexual behavior, and as such I have complete sympathy and understanding for those who are suffering from this condition. Practiced by consenting adults within the confines of their own private lives, homosexuality is not a threat to society. Those, consenting adults practicing this behavior in privacy should not be hassled by a society which respects the sanctity of private sexual life. But when the attempt is made to drag this practice out of the closet and into the public square in an "in your face" attempt to force society to accept and recognize this behavior as being just as legitimate and normal as the natural man/woman relationship, every effort should be made, including force if necessary, to halt this effort.

This effort is commonly known as the homosexual agenda. Whether it is gay marriage, homosexual adoption, hate crimes laws including gays, or the attempt to introduce a homosexual normalizing curriculum into our schools, all of these efforts should be ruthlessly opposed. The existence of our culture depends upon it. It is the duty of the state to promote the public welfare and this includes holding up values and model behaviors which tend to create a healthy society capable of reproducing itself by the natural means of the family unit. This model behavior which lies at the heart of a healthy society is the marriage between a man and a woman. To place the homosexual relationship along side of the model and pronounce it to be just as legitimate a lifestyle choice is a direct assault upon the long term health and integrity of civilization and a vital threat to the very foundation of society — and this foundation is the family hearth.

Any conscientious individual afflicted with homosexuality should acknowledge that a healthy society requires a model of sexual behavior to be held up and maintained without assault. Like other humans suffering from various disabilities homosexuals should not attempt to infect the rest of society with their particular illness.
This strikes me as the fairest statement to homosexuals: you are a minority whose sexual practices are abhorrent to the majority, so the best deal we can work out is that you do not tell us what you are doing sexually, and we do not discuss it, but you are left alone as a consequence.
Clinton called this "don't ask, don't tell," and it has been the traditional WASP policy for homosexuals. We prevent people from beating them up in the streets, let them have oyster bars and districts, but basically never talk about it. It seems like stuck-up WASP stuffiness, but really it is a practical compromise that allows us to coexist with them.
After all, coexistence is a two-way street. We tolerate their behavior so long as it stays in the bedroom (or oyster bar) and they recognize our need to keep society oriented toward chaste heterosexual family unions. Both parties win this way.
Our other option is the see-saw. One group gains power, smashes down the other, then guilt arrives, so the process repeats in reverse. This means that homosexuals get Pride parades for a little while, then they all get burned in barns, and then we go back to the Pride parades until everyone is exhausted of the process.
Like someone who grows weed in his backyard and smokes it in his basement, homosexuals do not harm society so long as they keep their activities (relatively) out of sight. This means no Pride parades, but it also means no gay-bashing. Everyone wins this way.
Amazingly, these commonsense statements from Eric Rudolph, despite being the majority view a generation ago, are viewed as "hate speech" now.
Tags: don't ask don't tell, eric rudolph, hate speech, homosexuality