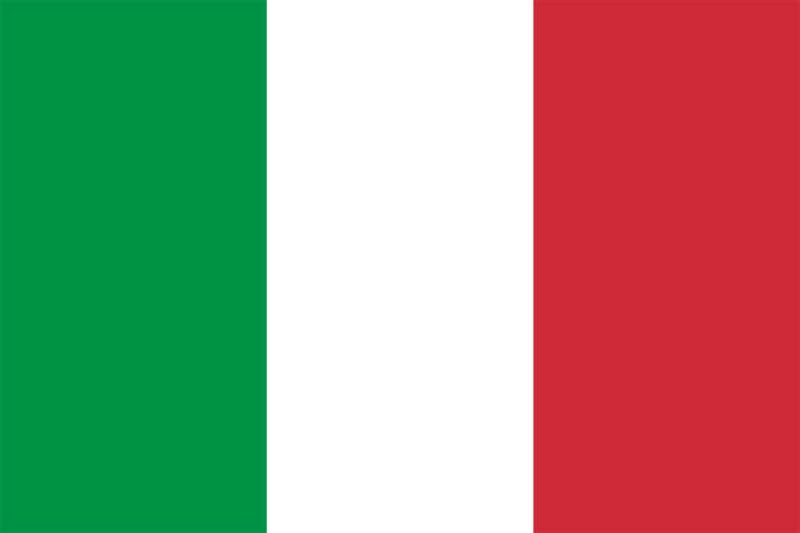 ~~~
Watching the social contract turn from "freedom" toward "subsidized individualism" on its way to full Communism feels like being in a murder mystery.
You start with the corpse found in the study, then work backward to who had the motive, opportunity, and means to kill this person. At some point, you mathematically derive the cause of the murder by finding out who wanted to do it and where they actually were when it occurred (most murder mysteries involve either fiddling with the time of death to conceal who did it, or a suspect with an unknown connection to the victim that once it is revealed becomes obvious; the hardest cases appear to be the serial killer and whodunit cases where the victim and killer are unknown to each other, therefore tracking back to the cause occurs almost solely through forensics).
In the case of the West, we are trying to track back to what stabbed it in the back and made it dead and sad. We know that WW1 was the final stab and that since that time the knife has simply been twisted, that the knife began its slide with the the Muslim invasions of Europe, Aethelred the Unready, the Magna Carta, the Mongol invasions, the Peasant Revolts, the Enlightenment,™ and/or The French Revolution before having its debutante ball with the Bolshevik Revolution and the subsequent alliance between the Western capitalist states with the Eastern Communist states against the European Nationalists.
Consider how old our patterns are. Aethelred experienced the fragmentation that doomed his empire because of democracy-style optics and a lack of support from the rising middle class and the local lords dependent on them for tax monies:
Ethelred ascended the throne upon the assassination of his half brother King Edward the Martyr in March 978. Widespread suspicion that Ethelred may have had a part in the murder created much of the distrust and disloyalty that undermined his authority. Hence, there was no unified defense when the Danish invasions resumed in 980.

Nearly all of the country was ravaged, and Ethelred's efforts to buy peace only made the invaders more rapacious. When they did begin to settle down in towns, Ethelred provoked further invasions by launching a massacre of Danish settlers (Nov. 13, 1002). By the end of 1013 the Danish king Sweyn I had been accepted as king in England, and Ethelred had fled to Normandy.
This could be the first incidence of "regulatory capture" in history. In order to get along with the people that they managed, the aristocracy were subverted by a need to keep those people profitable, which gave them incentive to avoid expensive even if necessary wars.
Even earlier however, Europe had experienced the benefits of diversity in parallel to the Greco-Roman experience centuries earlier:
France defeated a massive Islamic army at the Battle of Poitiers in 732, driving back the invaders all the way to Spain and stopping their advance into Europe. Spain would need another eight centuries to achieve its Reconquista and regain full sovereignty over all its territory.

Sicily threw the invaders back into the sea in the 11th century, after 100 years of occupation.
Ottoman Muslims were defeated in 1683 at the battle of Vienna. A number of Central European countries and the Balkan States were under Ottoman Islamic rule for 350 years, until the middle of the 19th century.
Successful societies become bloated. It is not that they become weak, but that so many weak people appear that a market for delusion is created. Their wealth is not the cause of their problems, but it allows the weak to survive and prosper, just like technology does. Maybe The Huns kicked it all off:
The Huns were nomadic warriors, likely from Central Asia, who are best known for invading and terrorizing Europe in the fourth and fifth centuries A.D. and hastening the downfall of the Western Roman Empire. They were expert horsemen known for their ferocity in battle and their ruthlessness toward conquered peoples. 

Under their brilliant military leader Attila (A.D. 406 to 453), known by Christians of the time as "the scourge of God," the Huns carved out a huge empire that encompassed large swathes of present-day Russia, Hungary and other parts of Europe, including Germany and France. Attila's army became so powerful that both the Western and Eastern Roman Empires regularly paid tribute to keep these warriors from attacking and plundering Roman provinces. But the Huns' empire didn't last. After Attila's death, the empire was divided between his three sons, who fought one another and were unable to keep the empire intact. 
We have a parallel there to the Mongols and the Persians who invaded ancient Greece a thousand years earlier:
The fighting was most intense during two invasions that Persia launched against mainland Greece between 490 and 479. Although the Persian empire was at the peak of its strength, the collective defense mounted by the Greeks overcame seemingly impossible odds and even succeeded in liberating Greek city-states on the fringe of Persia itself. The Greek triumph ensured the survival of Greek culture and political structures long after the demise of the Persian empire.

Darius, who reigned from 522 to 486, consolidated and extended the Persian empire. From his capital, far inland at Susa, the royal roads led to about 20 provinces, called satrapies, which were governed by satraps possessing full military and civil powers. The conquered peoples owed tribute and military service to the king. So long as they fulfilled their obligations, they were generously treated—permitted to practice their own religion and manage their internal affairs—but disobedience was harshly punished by massacre or deportation.
These invading empires sure seem to die quickly. The Huns fell apart the same way that the Mongols, Muslims, and Persians did. They were capable of militarizing very quickly and going on what were essentially thieving raids, but in the long run they wanted their jizya and tributes in order to subsidize their own failing states.
In other words, we see two models of civilization. One optimizes production and dies by bloating; the other optimizes control and dies by fighting over control. Obviously the former triumphed with the rise of the West, but it remains to be seen if it can resist the many attempts to dominate it, including most likely from within, since that is what took down the Greek and Roman states as well as Aethelred II.
We might call these models "supply-based" and "demand-based." Supply-based systems seek to increase production, creativity, and invention, even if these are not equally distributed and therefore a hierarchy of wealth, power, and status emerges; demand-based societies aim to give things to their citizens in order to enforce unity, and therefore need more tax targets. The West has always been supply-based, at least until the most recent conquest, and the rest of the world especially the third world appears to be demand-based.
Our political shift toward egalitarianism, starting with the French Revolution but accelerating after WW2, changed us from a supply-based organic society to a demand-based modern state run for the perpetuity of government, not the perpetuity of the civilization or its best citizens:
Those who rebuilt Europe after World War II thought that an enlightened elite (themselves) could make a clean sweep of the past and build a dream society where peace and perpetual harmony would reign.

Because they thought democracy had brought Hitler to power, they decided to restrict democracy. Because they thought nationalism was the cause of the war, they decreed that nationalism was harmful and that the cultural identities in Europe had to disappear and be replaced by a new "European identity" that they would shape.

Because Europe had a colonialist past and Europeans had believed in the superiority of their cultures, they claimed that Europe should redeem its guilt and affirm that all cultures were equal.

Because the Europeans thought poverty had led to the rise of Nazism, they built welfare states that were supposed to eliminate poverty forever.
In other words, societies that succeed become Utopian because they focus on trying to "fix" insoluble perpetual problems by limiting the methods we can use, and therefore limit our thinking. Not surprisingly this always leads to a Leftward cant.
Leftism is traditionally explained as an ideology, but I think it makes more sense to view it as a social strategy, or a way of justifying Darius-Attila-Genghis-Mohammed style theft of power, wealth, and status that seems socially acceptable to people instead of relying on outright warfare.
After all, if you make the Devil's Bargain and demand the right to do whatever you want in exchange for granting the same right to others, you have essentially created a dual state: an anarchy with a strong centralized power that either pays for your mess (socialized costs) or subsidizes you, like Communism or the thief-tyrants mentioned above.
If we look at Leftism as a social strategy, we see it as this:
Anarchy: I do whatever I want and am free of consequences. This is the essence of individualism, which in groups becomes collectivized into egalitarianism, and leads to a mental state of narcissism, egotism, solipsism, and eventually fatalism when these do not provide meaning.
Subsidy: Instead of individual responsibility, both good (promotion/hierarchy) and bad (lowered rank and paying for things oneself), the group wants subsidies or "socialized costs" that are passed on to the group instead of being levied on the individual in the responsibility-based paying-for-things-oneself model.
Multiplicity: No one person is responsible for the decisions that are made. If the individual does something stupid, someone else is to blame; if the group does something stupid, the group can be blamed and all of the individuals let off the hook. No one is responsible for the results of their own decisions as is the case in morality and natural selection.
Centralization: Someone else does all the hard stuff in this model, since civilization is treated as a service and not something in which the bourgeois individual participates in order to advance, especially since he has so much introspective neurotic navel-gazing to do. This central power can then manage society so that the individual does not encounter threats, fears, and challenges to his self-esteem.
Misdirection: If you fear your competition, you can disable them by directing them toward activities that are both going to waste their time and damage them, which means that while they are busy doing the nothingwork you can seize what you want and laugh at their various self-destructive ideological, religious, and social fixations.
Concealment: While you are taking what you want, socializing the cost to society, evading responsibility for your actions, pointing others toward time-consuming suicide, and gathering power so that you can scientifically manage and sociallly engineer your civilization, you want to hide behind a camouflage of altruism, deep thoughts, and neurotic frazzled self-doubt so that no one can see you straight.
Leftism is an ideology, which means a reality substitute based on what can be said in a social situation in order to rationalize, justify, and excuse the theft of what belongs to others. Using the auspices of pacifism, pluralism, and individuality, Leftism steadily removes any culture or social order so that it can replace them with ideology.
It makes no sense to treat it seriously as a philosophy because it is an anti-philosophy. A philosophy characterizes reality; Leftism opposes reality and has no consistency other than saying whatever a Crowd will approve. Its first goal in fact is to abolish consistency and realism.
At its core lurks the desire to avoid inner change. Leftists do not want to adapt to reality; they want reality to adapt to them, which means subsidizing their existence, removing responsibility for mistakes, and concealing their inner motivations behind a veneer of peace, love, art, spirituality, and other socially-cherished things.
Societies that become over-civilized create goodwill out of peer pressure instead of the natural method, which is to share goodwill with those who contribute even if eccentric and imperfect; this is part of culture.
Judgment of how nice, compliant, and prone to respect your individualism someone is replaces estimation of competence and wisdom. People select those who are neutered and harmless, and ignore people who might by their greater competence enforce some kind of reality-based reward.
Not surprisingly, these societies go into a tailspin that spirals slowly into the earth. Whatever their initial parabolic arc, after its inversion, instability guarantees a sticky end. This shows us why diversity is ultra-fatal: it replaces culture, and in its place comes a judgmental, fetishistic, and novelty-driven peer pressure echo chamber.
Social judgment emphasizes the current, novelty, righteous jingoism, victimhood pacifism, theft, and whatever argues for stuff to be free with no consequences and no one permitted to criticize it. Socialization shows us the lowest common denominator among people while culture selects for the highest.
Getting along with others becomes a necessity in the over-civilized society, and this makes people deferential and uncritical, which allows illusion to not only fester but become the norm. When society takes over from nature, it starts rewarding the irrelevant instead of promoting the best.
In this light, Leftism must be viewed as inseparable from diversity, and even in its mildest form must be seen as the vestibule to Communism, tyranny, and third world society.
~~~
~~~
~~~
Solid observation by Mr Akon here. I might be tempted to listen to his music if I did not hate rap with a passion because it is deathcore for urbanites. Artistically, I cannot get behind it. However, like Oi/RAC — which often strikingly resembles rap in its desire to get the vocals, lyrics, imagery, and idea to the front before melody, harmony, or structure — rap serves as "identity music" for its target audience. It makes them feel pride in who they are and gives them something they can blast at other Huntingtonian Civilizations in order to assert territory, and as a Nationalist, I think that is a positive thing. Most likely, what Kanye is doing is not so much about Jews per se but the idea that Africans need a FUBU (for us, by us) civilization of their own, sort of like Akon City.
~~~
Tags: diversity, diversitywatch, linkpost, news