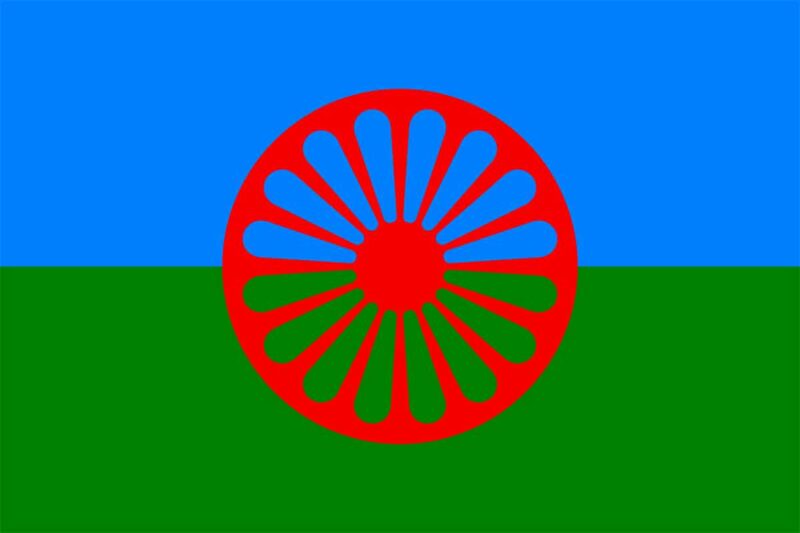 ~~~
Apparently today the powers that be have decided that J. Robert Oppenheimer was not a Soviet spy despite having been a Communist party member and having been surrounded by Communists. This dodges the question of whether someone close to him gained access to enough information to aid the Soviet nuclear program.
That explanation makes more sense because if one of the designers of the bomb had been giving information to the Soviets, their program would have been farther along. Someone got let off the hook and willing patsies like the Rosenbergs, who tried but were mostly inconsequential, paid the price.
Human history can be measured in the management of optics; some call this "narrative control" but most people think in terms of the tangible, which means how things look right now to their social group. This is why democracy can never work as a meaningful system of government, only a method of control. It keeps the herd quiet.
After all, if we view government as a corporation, it clearly has one goal: keep bringing in tax money, paying salaries, and increasing its power so that all money flows through it. It is a political monopoly that seeks to become an economic monopoly.
In the process, it raises marginal costs, including complexity. A government that has no goal like continuous perpetuation of organic culture will tend toward micromanagement, removing minor irritations while milking long-term problems as excuses for more power.
Raising marginal costs eventually paralyzes society. No one can recognize clearer or better ideas because these offend some part of the consensus. High taxes create rent-seeking and prevent competing products and small business from rising. Adhesion to lowest common denominator "culture" prevents actual culture.
Such hide-bound societies are headed for collapse, and it is how we know that Regime Change is around the corner. Democracy Inc has spent itself into bankruptcy, its institutions have rotted, and despite its technological and military hold over the world, its stagnation is slowly eroding its value. It will be replaced.
We can tell that we are in a decline cycle because no one has any forward ideas; they seek to manage past problems with past solutions that are chosen because they are popular simply because they are symbolically strong. In the 1930s during Oppenheimer's youth, almost all Western intellectuals agreed on a simple proposition.
They saw science and technology as the way forward, and wanted "scientific management" to make a Utopia, which was basically an attempt to rein in the chaos of democracy by creating an authority with the power of absolute judgment based in a perceived legitimacy as dictated by… intellectuals.
In other words, the proles who went through academia decided that they should rule like kings in order to avoid seeing the obvious failure of democracy relative to the obvious superiority of the monarchies that came before it. Democracy had failed, so they wanted authoritarianism (but a "good" kind) as a substitute.
These people think backward: they look at what exists, and find a way to make it seem good, even if it is decay. They rationalize from what they see as the trend and use that to justify what they personally want, such as a regime of "intellectuals" ruling us according to theory based in broad conclusions drawn from details.
These are the same people who see diversity as our future, think China will dominate the US and therefore we should just become a vassal state, and want a universal basic income as the "solution" to poverty. They are weak; they rationalize from what they think is strong and try to subvert it to their ends.
Kings are not weak like this. They figure out what would produce the best results and then make it happen regardless of what most people think, since most people are usually wrong because most people are thinking in terms of tangibles in the current moment in their personal lives and social groups. They are oblivious to wider reality.
Managerial-administrative states base themselves on keeping people under control in order to avoid visible problems. This is a good survival strategy for workers, bad for civilizations. They spin every big problem to be a single method of handling it that will never really work, guaranteeing their future power.
Instead they spent their time looking at small and inconsequential problems. Someone, somewhere is dying or failing, and this appeals to the audience because they each fear finding themselves in that civilization. Democracy runs on fear and it shows the need for hierarchy to keep the neurotic impulses of the Crowd from ruining us.
Our elites are rotten because the meritocracy system produced them, or rather suppressed anyone who did not conform to the methods in vogue as they did. The herd rewards popularity. It therefore crusades against reality and better ideas, holding out until those are forced upon it, at which time it conforms to them.
The problem is the audience. The audience selects its abusers because it follows the universal human maxim of "it's not my fault, and someone should take care of me and fix the problem." Most humans simply want Big Daddy to subsidize them and then "do something" about visible problems while ignoring the elephants in the room.
The Bell Curve is real, but even more, people seek the path of least resistance. This means a combination of apathy and opportunism. People treat civilization like another human that is competing with them for what they have, forgetting how much of this is created by not just civilization but the competent.
Leftism is a trend now like Communism was in the 1930s. It lets people feel like they are fighting back against that competing human who they blame for their woes and who they claim obstructs the achievement of their dreams. Scapegoats let everyone be innocent and keep doing whatever failing things they are currently doing.
The Man is No One; The Man is all of us. In groups, we have nothing in common but the little details, so we focus on those, and we avoid hard problems like the elephants in the room. We need the kings to intervene and sort the problems by priority from big to small, even if the big problems are invisible to all but a few of us.
If allowed to do so, like in the West through a colonnade of catastrophies like plagues, invasions, and the rising wealth of the middle classes, humanity will eject its kings once they achieve a stable society and replace them with salesmen who pander to the Crowd. That starts the decay.
They justify this with individualism. Anything international/diverse — commerce, internationalist religions, politicized science — creates the idea of the universality of humanity, which makes culture seem unscientific and therefore gives way to individualism.
Individualism creates the Crowd because it rules by consensus which emphasizes compromise. At that point, the group selects a bad idea and no one is willing to stand up High Noon style against it, so the idea becomes a cult and those who dissent are punished. Freedom and tolerance invert into authoritarianism to "protect" freedom and tolerance.
People live in the tangible: the small events, the present tense, emotions, and what their social group thinks, since this determines their immediate success during the next paycheck period. Leadership is a special skill set and a martial art; management, on the other hand, rewards those who compromise especially when avoiding big problems.
If you wonder why all of your intellectuals are Leftist now, consider that people take the path of least resistance. For intellectuals, being Leftist gives them power over everyone else, so of course they support it. They think backward from what is popular to how they can rationalize it.
This shows us who the Left are. They do not care about the outcome in reality; they want power right now, so they will support whatever removes anyone more realistic than them from power. They are the optics people. They do not know why they want what they want, only that they want it, and they will invent a plausible reason later.
These people — the optics people — arise in every civilization once the kings have made it prosperous. First the middle classes, then commercial interests like corporations, and finally the prole masses take over. They simply want power. They are oblivious to consequences and will run away when their ideas fail.
When you look for the source of our decline, use hard logical fact: civilization decay destroys every human civilization. It happened to us. We must reverse it to survive as anything but Yet Another Third World Ruin (YATWR). It was not the Jews, Satan, the Illuminati, or Islam. We did this to ourselves, and only We can reverse it.
~~~
~~~
~~~
~~~
Tags: diversity, diversitywatch, linkpost, news