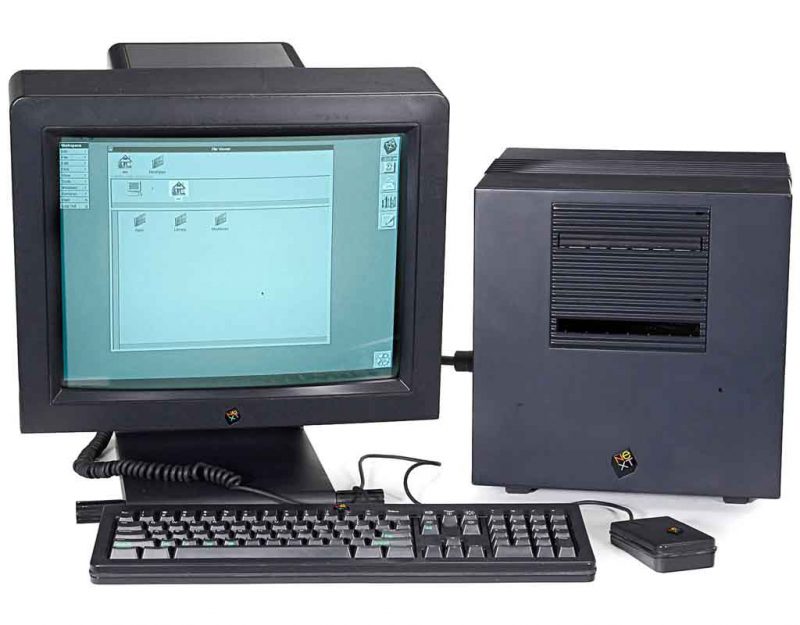 As Plato observed, democracy runs through a life cycle from good feelings at having escaped oligarchy to a semi-oligarchic period until it reaches its final stage, narcissistic mob rule under protection by tyrants.
Then the tyrants import diversity to vote against the majority interest so the tyrants can rule, and then the society collapses into a third world ruin.
Modern people, who understand nothing other than human social intentions, thought the cycle did not apply to them, not realizing that it accurately diagnosed the cause/effect relationships that occur as people react to the precedent of equality.
When democracy enters its endgame, the destroyers have a leg up because they have taken over the institutions that formerly worked for the population and are now seeking to destroy that population so the foreigners can enthrone the tyrant.
As some have mentioned, tyranny is rule for its own sake, or people seeking power for their own benefit at the expense of the interests of the society. Tyrants would rather rule over ashes than be normal people in a healthy society.
Liberalization — the political arm of individualism, or the same "me first at the expense of all else" bourgeois pathology that underscores tyranny — creates inversion that eventually destroys the society.
It begins with liberating individuals by relaxing rules. These rules, derived from reality and culture, restrain individuals from selfishness and self-destructive pathologies. When they are removed, selfishness takes over.
After some time, this proves destructive, so people speak out. The inversion begins: the society bans any criticism of some liberalization, since the critics will upend the "progress" toward a Utopia of equality.
The more time passes, the worse things get and the louder the critics whine, so more stuff gets demonized, made taboo, or outright banned until all that is left are terms that praise the system as it is.
Language has become inverted at that point, as has meaning. Nothing can be said but praise of the inevitable march from Enlightenment™ to Communism, and anyone who wants to be allowed to speak in public must affirm that the "arc of history" leads toward this progress.
Eventually, however, this order inverts. The things that people praise become seen as failing or failed. The terms that were once positive become handy shorthand for describing things which do not work so well. The inverted is in turn inverted.
These civilizations die from disinterest in a wave of combined apathy and anarchy. The system sucks, but no one who says this will be allowed to be anything but desperately poor, so the "experts" form an echo chamber that agrees that things are not failing, but better than ever before!
Then things fall apart. Those who thought they were running a successful society start to see that they are running a failure. They rush to implement their tyranny before the population bails out.
Unfortunately for them, however, they think in terms of enemies only when the real threat to them is lack of belief. Conjectural, messianic, and Utopian (CMU) systems like liberalization require people to believe that things are getting better.
When anyone succeeds without them, people realize belatedly that the whole liberalization project was never needed, and life is in fact better without that overhead of management, bureaucracy, administration, regulation, and wealth transfer taxes.
At this point, no one in the real world believes in the system, but those who depend on it — celebrities, media, minorities, government employees, regulations lawyers, and academics — defend it, fooling most of the people for some time.
Then at some point, that time ends, and the average person starts to see the system as the parasite that it always was. They do not oppose it so much as withdraw their support, sort of like how people stopped watching the NFL or Netflix shows.
Those who know that the system sucks but rationalize it so that they can continue to act out positions that were once important (here, we are speaking of post-Buckley "conservatives") keep trying to explain the bad as good and failing.
People turn away. They turn toward their homes. They cheat aggressively on taxes and buy everything through the black market. They hide any wealth they have, and most importantly, do only a perfunctory job of their work role.
The would-be tyrants, in response to this loss of faith, crack down on those who visibly protest, in doing so revealing how they have been inverted. The defenders of equality and freedom have now become favoritists and authoritarians.
We are seeing this in real time as Democracy, Inc. prepares to arrest peaceful protesters who pointed out that the COVID-19 lockdown regimen is failing:
"These blockades are illegal, and if you are still participating the time to go home is now," Trudeau declared after meeting virtually with leaders of the country's provinces.

Invoking the Emergencies Act would allow the government to declare the Ottawa protest illegal and clear it out by such means as towing vehicles, Wark said. It would also enable the government to make greater use of the Royal Canadian Mounted Police, the federal police agency.

Over the past weeks, authorities have hesitated to move against the protesters. Local officials cited a lack of police manpower and fears of violence, while provincial and federal authorities disagreed over who had responsibility for quelling the unrest.
If you blow off a summer of burning cities and violence in the name of egalitarian causes, but then crack down on those who merely want you to slow your acceleration of transfer of wealth, power, and status from the naturally talented to the rest of the "equals," then you reveal that you have been inverted.
The good guys, who made bad=good so that society could liberalize, now have become the bad guys.
Even the numb and slumbering voters realize at this point that now they are in an authoritarian regime. You either obey the dogma and read another "The Conservative Case for Pre-K Transsexual Sodomy" article, or you become an enemy of the State.
Modern society — liberal democracy, civil rights, market socialism, and Keynesian entitlements — took over the world after WWII.
Following the collapse of its erswhile allies in freedom with the fall of the Soviet Union, modernity expanded according to precedent, increasing each one of these things through a world financial network known as globalism.
Now it has become clear that this New World Order has collapsed from within as disorder breaks out across the globe:
Looking back at the past 14 years, it is with some consternation that Wolfgang Ischinger "cannot recall a time when there were so many overlapping crises." That's a reference to the challenges posed by Iran, China and the evolving Euro-Atlantic security architecture. A long list that could still encompass many other global hot spots.

Indeed, the extraordinary profusion of unresolved crises is itself the central topic in this year's MSR.

The report describes a mood of "collective helplessness." In the same way as ordinary individuals, whole societies can be overcome by a sense that they simply have no answer to the challenges they face.
In other words, people have lost faith in the system and now are reverting to pre-civilization behaviors by acting toward their own personal and civilizational interests without regard to other groups.
This means that not only has democracy failed, but the underlying belief in equality, altruism, pluralism, utilitarianism, and socially-accepted individualism has faded away.
We are seeing a crisis of confidence in that no one is betting on democracy being around much longer. The collapse of American government shows us how little people believe in the goodness of modernity anymore:
In a poll last month, 66 percent of Democrats wanted Clinton questioned, a whopping 22 percentage points higher than how many in her party demanded a probe last October, according to TechnoMetrica Institute of Policy and Politics (TIPP) research.

The amount of Republicans demanding answers is also swelling, rising to 91 percent in January from 80 percent last October. Among the independent crowd, those wanting the former secretary of state probed rose to 74 percent from 65 percent.

Clinton, 74, is being accused of hiring a tech term to 'infiltrate' servers at Trump Tower and the White House during the 2016 campaign.
Previous generations would have been shocked at this abuse of power, but in the current time, less care for the shared space of civilization seems evident. This seems to be changing.
In particular, for Democrats to know about Clintonian abuses of power — something essentially embargoed by the Left-leaning media and social media — requires them to be reading non-Left leaning sources.
This in turn means that they have already lost faith, even in their own party. The supposedly "good guys" inverted into the "bad guys," leading people to see this as a systemic problem with the modern system.
Tags: circular ponzi scheme, civil rights, democracy, inversion, liberal democracy, market socialism, modernism