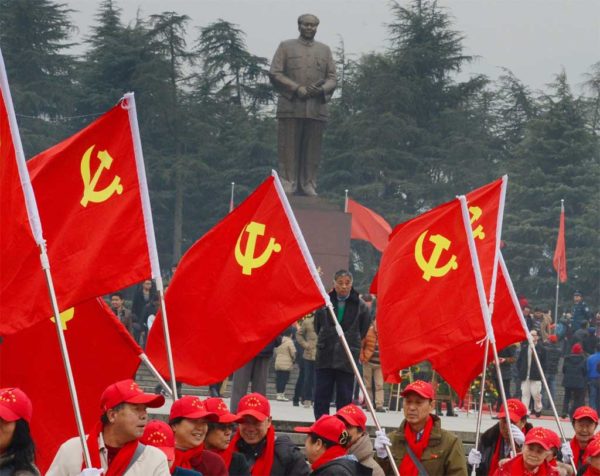 What we have been saying for months: the Russia hoax was an illusion designed to distract for how much China owns our media, industry, academia, science, education, and the Deep State. Tucker Carlson just published this media snippet of Zhai Dongsheng, economics professor, talking about US-China relations:
The Trump administration is in a trade war with us, so why can't we fix the Trump administration? Why between 1992 and 2016, did China and the US use to be able to settle all kinds of issues? No matter what kind of crises we encountered, be it the Yinhe incident, the bombing of the embassy, or the crashing of the plane, things were resolved in no time, like a couple do with their quarrels starting at the bedhead but ending at the foot of the bed. We fixed everything in two months. What is the reason?

I'm going to throw out something maybe a little bit explosive here. It's because we have people at the top. At the top of America's core inner circle of power and influence, we have our old friends…for the past 30-40 years, we've been utilizing the core power of the United States. As I said before, since the 1970s, Wall Street has had a very strong influence on the domestic and foreign affairs of the United States. So we had a channel to rely on.

But the problem is that after 2008, the status of Wall Street has declined, and more importantly, after 2016, Wall Street can't fix Trump. Why? It's very awkward. Trump had a previous soft default issue with Wall Street, so there was a conflict between them, but I won't go into details, I may not have enough time. So during the US-China trade war, they (Wall Street) tried to help and I know that, my friends on the US side said they tried to help, but they couldn't do much.

But now we're seeing Biden was elected. The traditional elite, the political elite, the establishment, they're very close to Wall Street, so you see that, right? Trump has been saying that Biden's son has some sort of global foundation. Have you noticed that? Who helped him (Biden's son) build the foundation? Got it? There are a lot of deals in all these.
Tags: china, corruption, manchurian candidate, zhai dongsheng