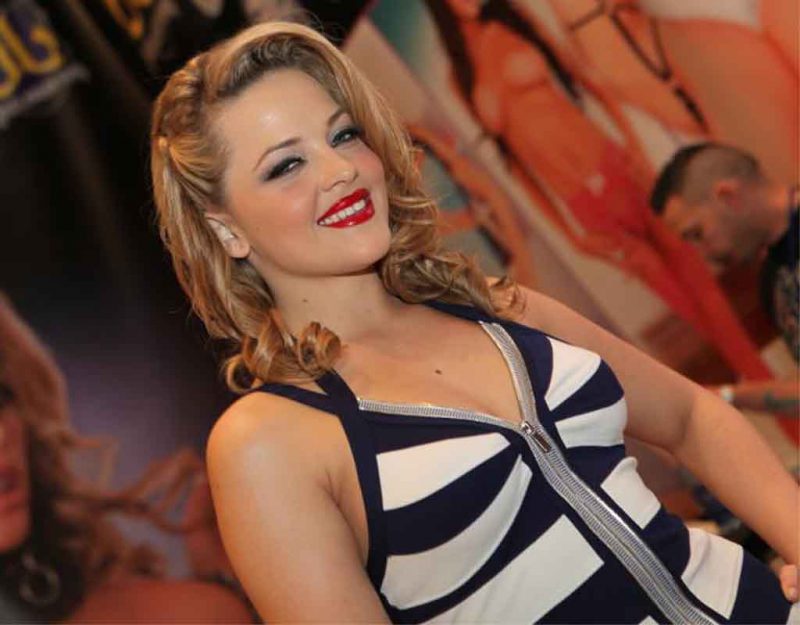 Alexis Texas is one of the bigger names in the pornographic film industry, and has been for some time. She began staring in porn in 2006, and since then has racked up numerous awards from both AVN and XBIZ – the adult industry's equivalent of the Oscars. She has also appeared on the cover of Hustler magazine, and at various times had exclusive contracts with some of porn's most popular companies: Adam & Eve and Elegant Angel. She has also achieved what many pornstars strive for but never pull off: starred in a mainstream film, moved up from performing to directing, and stayed relevant inside the industry and popular with fans for more than two or three years. With over a decade of name recognition, she has indisputably made something of herself. Most people (men and women) who start shooting porn quickly burnout, often get hooked on drugs, and speedily blow through all the money they make. Miss Texas dodged all those pitfalls, and instead got rich and famous – something few adult industry performers actually do.
But most interesting of all is this: she refuses to "perform" with black men. And she is the only big name star to take that position in years, if not decades. Her policy in regards to this should not be overstated. She has performed with Asian men, Hispanic men, and black women, though very infrequently. She has also been in group sex movies where black men are present; she just does not have sex with them.
But this has still generated controversy, with rumors ever circulating about her "racism," interviewers giving her a hard time about it, and interviewers even asking other pornstars to sound off on the matter.
Note: This video contains obscene language. The woman being interviewed is a very famous pornstar, the acronym IR means "interracial" which in porn specifically refers to black/white mixing, and man named "Lexington Steele" that is referenced is a very famous black male pornstar.
As to the coy suggestion that Miss Texas is not performing in interracial porn because she has a black boyfriend, I cannot say for certain if that is true or not. I doubt it, but even if it is true, better to keep your miscegenation private than to glorify it for all to see, in the same way musicians who take drugs privately are better than those who perform songs glorifying it.
Despite the pressure and the rumors, Miss Texas has not budged.
I should also mention that the allusions made about how performing with black men can cause you to lose money are overstated. For one, women are paid more to have sex with black men. For two, I worked at a couple of video stores with "backrooms" and even a smut shop, and I never saw white customers flee from a star they liked after she started shooting with black men. In fact, plenty of white (and Hispanic and Asian) clients rented almost exclusively interracial films. I never figured out why, and found it deeply strange, but there you have it.
While it is easy to dismiss the stance Miss Texas has taken on this matter as immaterial because all the same she is part of an immoral and degrading industry, it is still on some level — albeit minimal — noble. Contrast her career with the careers of women who star in porn where they fake a southern drawls and where t-shirts with the Confederate flag on it while they are gang-banged by black men, such as in the White Trash Whore franchise. Those women and Miss Texas are not interchangeable simply because at the end of the day both work in porn. It is certainly more admirable to ensure your daughter avoids an interracial high school than interracial porn, but I doubt we will ever live in a world completely free of porn — so why not admit that some of it is more or less degenerate than the average?
That Miss Texas has been so successful despite her refusal to sleep with black men, at least on camera, is also more good news than bad. I am sure plenty of blacks, egalitarians, and peevish white "anti-racists" would love to see her career destroyed over this, but that has not happened. Fans of all races (I assure you no pornstar can make it to the extent Miss Texas has without a multiracial fan-base) have respected her decision and voted with their dollars. Her popularity also shows that no matter where you look in society or the economy, race is always a factor, and one way or another, racial identity will rear its stubborn head.
Tags: alexis texas, anti-racism, pornography, racism