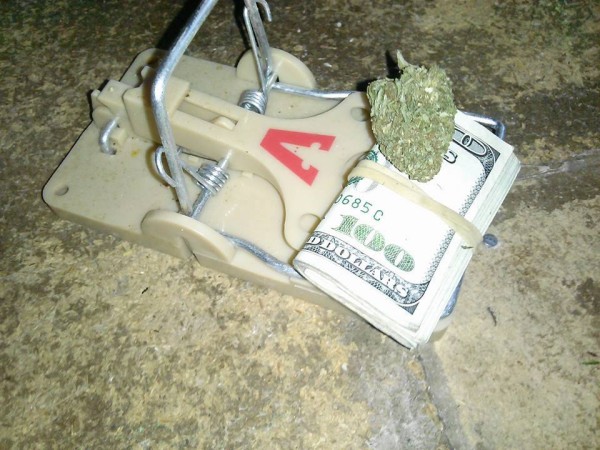 Across America and Europe, people are slowly awakening from the mental haze of illusions, propaganda and false promises offered to them by democracy. They are re-learning the lesson of ancient Athens, which is that once you go democratic, you get rich but your society self-destructs.
People are beginning to see the split between what they are told is true, and what is actually true. This is leading them to see how they are sold on certain "wants" as "needs," and this has caused them to spend recklessly on the non-essential while neglecting the essential, which is the condition of our civilization and its future.
For years democracy trapped them in the dream. Follow us, and be Enlightened™. On this new path, you will be more moral than the kings, more powerful than the lords, and the master of your own future, beholden to none! While some glimpsed the demonic nature of this promised control, few had the bravery to confront the massively popular illusions with hard truths that were difficult to explain and understood by only a few.
Thanks to the relentless incompetence, greed and gift-giving of our rulers, we have learned that all the free stuff and good feelings came at a price. Namely, our societies do not feel healthy as they one did, but stand revealed as moribund dystopian wastelands waiting for the final fall into permanent third-world, mixed-race, cultureless and brainless status.
Imagine Idiocracy meets Blade Runner: a devastated landscape of heavy industry, ruling over a population from the low-IQ lands of the third world, mixed into a featureless grey mass that wants nothing except more food, drugs, porn, alcohol and gadgets to distract itself with. Surrounded by an environment that was ruined as it was displaced by the growing society, it is a perpetual future of existential misery but infinite ways of concealing the problem.
Their first taste came this week through a survey which revealed that most Americans feel like "strangers in their own country," and see a bleak downward ramp for our future:
According to the Reuters survey, 58 percent Americans say they "don't identify with what America has become." While Republicans and Independents are the most likely to agree with this statement, even 45 percent of Democrats share this feeling.

More than half of Americans, 53 percent, say they "feel like a stranger" in their own country. A minority of Americans feel "comfortable as myself" in the country.
You can see the cogitation as it happens. "But… we voted for tolerance and peace, not violence and war!" It does not occur to them — yet — that by backing down from strong signals of identity and a unique place in the world, our society invited us to become the world's punching bag. Or that diversity naturally creates conflict as it puts opposing cultures and groups with different abilities and inclinations in the same face and makes them compete for a share of resources shrinking with each person added.
As mentioned here before, we once thought the future would be glorious, but now we see it as a dark place like a technological Brazil with more uncertainty. As we go, we realize, the rest of the world will collapse inward as our dollars disappear (or are devalued) and a vast rush will appear among us looking for the scraps.
Where once people assumed that the triad of diversity, democracy and pluralism would save us from all ills, the problems with each have come out of the closet. Diversity and pluralism, or the idea that radically different groups who envy and hate each other for unequal abilities can co-exist in the same society, has fallen as we fight over what our standards, customs and values will be. Increasingly it becomes clear that under diversity and pluralism, we can have none of the above, and will instead get a lowest common denominator dictated to us by a government that will find endless reasons to increase its power.
Now that the chaos brought on by multiculturalism is out of the closet, more white Americans are feeling oppressed and alienated now that they are experiencing what it is like to be a minority in a country with an abusive mixed-race third world soon-to-be majority. This is not the future they were sold, they say, in which America would stay the same but other people could come here and participate in our wealth. But they are slowly realizing that the dream and the nightmare are the same, and that they were simply not told about the bad consequences, and with their voting, led themselves into the trap.
A majority (53%) of Americans say that American culture and way of life has mostly changed for the worse since the 1950s, compared to 46% who say it has changed for the better.

…More than four in ten (43%) Americans say that discrimination against whites has become as big a problem as discrimination against blacks and other minorities, while 55% disagree. Opinions about 'reverse discrimination' have remained fairly constant over the past few years. Half (50%) of white Americans—including 60% of white working-class Americans—agree that discrimination against whites has become as big a problem today as discrimination against blacks and other minorities, while fewer than three in ten Hispanic (29%) and black Americans (25%) agree.
Notice the racial split: people with third world origins generally think things are going just fine, while white people are noticing what it is to be marginalized. They are also noticing that third-world groups are more straightforward about their self-interest, while whites are deferential and altruistic. Third-world groups come here as reverse colonizers, conquerors and slavemasters, not as friends. The few who realize this is a bad idea are marginalized in their own communities.
As part of our descent into permanent Brazil with Wal-Mart and Hollywood, we are seeing that third-world behaviors — including corruption, crime, lack of hygiene, dishonesty, laziness and deceptiveness — have taken root in our own communities as third-world people have arrived in significant numbers. It did not occur to the voters that people in the third world live the way they do because the majority of their people behave in such a way, or that there may be a biological condition — such as the few smart ones being killed as witch doctors — corresponding to the low average IQs of their societies and translating into their third-world conditions. The voters bought the line that the third world were equal to us in every way, and simply victims of misfortunes and oppression, when in fact colonialism often improved standards of living in the third world.
In fact, wherever liberal policies have been most successful, white people are most marginalized and conditions are at their worst, causing voters to regret the decisions they made. At the time, those decisions flattered them and made them feel like kings, tossing out gold to those peasants who looked on them with admiring gazes. Now they realize that instead they were waving a red flag in front of a bull, and now it is charging, and its demands will only increase — even as our society bankrupts itself and must sacrifice its essential functions to keep paying those benefits.
Just 28 percent of white New Yorkers approve of the Democratic mayor's performance, and 59 percent now disapprove, up sharply from the start of his term, according to a citywide poll conducted by The New York Times and Siena College. …

Mr. de Blasio's support among white residents has descended to a level so dismal that it has challenged a core assumption of his political strategy: that in a diversifying city, moderate white voters had lost much of their electoral influence, and that the mayor's path to re-election runs through nonwhite communities.
The only problem here is that the voters exist in a permanent state of disconnect. In the next election, they might try to roll back… until the opposition candidate says something that offends their pretense as cosmopolitan, intellectual, educated and empathetic voters. Then they will run right back into the arms of the people creating the disaster now. As polls consistently reveal, there is a disconnect in the minds of voters between what they voted for and the results achieved. They do not understand the cause and effect relationship, or how their own pretentious and emotional decisions in the voting booth created the disaster before us now.
According to Rasmussen's presidential approval rating poll of November 10th, 48% of "likely voters" approved of the job Barack Obama is doing as president, while 51% disapproved. On the same day, however, Rasmussen Reports published results of a poll conducted November 1st-5th showing that only 27% of "likely voters" opined that America was headed in the right direction, while 66% believed the country was on the wrong track.

…Recent polls by Rasmussen Reports show both that approval of Obama as president norms roughly 50%, while about a quarter of "likely voters" have believed America is going in the right direction. (Every poll has sampling error, of course, but most of these percentages won't vary by more than plus-or-minus 3-5 percentage points if every adult American were interviewed.)

…The Gallup Organization, for example, reported that Obama's approval ratings for November 1st-3rd, 2015 were 49% approved vs. 47% disapproved. Just a few days earlier (10/25-29/15), a poll conducted for NBC News/The Wall Street Journal found that 27% of the public opined that the U.S. was headed in the right direction, while 64% believed it was on the wrong track.

…a McClatchy-Marist poll (10/29-11/4/15) has data on assessments of Obama's job performance and opinions about the country's direction. In this poll, Obama's job approval-disapproval split is 48% vs. 48%. The same poll, however, shows that 60% of the public think the country is going in the wrong direction, while 35% opine that it's on the right track.
How could so many people be so wrong? We could point to the average IQ of 98 in America and say that only about 15% of the population possesses the congenital intelligence to understand the consequences of political actions, and that most of those are busy with jobs, football and shopping. But even more, there is a disconnect in democracy. It relies on making decisions based on trust in the candidates, and that these salespeople will tell us the true results of their policies, instead of erecting them and then skipping out at the end of their terms, enriched by their power at the expense of the rest of us. Even more, people are oblivious to the fact that governments justify their power with every group of suffering people they can "help," and that politicians — like salespeople — are never held accountable for their promises or their actions.
What the voters do not realize — and will never realize — is that not only are the nightmare and the dream the same, but democracy and demagoguery, or the art of manipulating people through image and emotion, are one and the same.
In democracy, the vote decides the rule and after that, the voters ("we the people") lick their wounds and accept what has come. Before the vote, they see contrasting promises based on theories untested in reality. Whichever one flatters the voters the most, wins. Voters love to be told how smart they are, and how free things are coming their way, and how it's that other group — the team in red and not blue — who is stupid, ignorant and inbred. This makes them feel better about themselves. So like Pavlovian hamsters they keep pulling the lever, but then, since they have done their civic duty, they forget about all of it until something upsets them. When it does, they react emotionally, and then the other team picks up the ball and as the crowd cheers, runs down the field. Only later do they realize that both teams are fixed and playing for votes to get power to get money, and that they have zero interest in doing anything right for the citizens.
In their view, the voters are pig idiots who pull a con job on themselves from their own greed, and deserve to be manipulated and destroyed for their stupidity. Watching the voters get it wrong yet again, one has to conclude that there is legitimacy to this outlook. In particular, voters love any emotion that makes them feel like heroes, so they go in for altruism and gift-giving. This is the root of a toxic philosophy that separates cause from effect.
According Progressives, there is no original sin. All men can be improved by Darwinian evolution, social evolution, education and the compassionate leadership of the moral elite until they reach perfection. Perfection can be achieved rapidly, provided the enlightened leadership is obeyed in all matters down to the smallest detail of your life, your words, your deeds and your thoughts. Nothing is neutral, nothing is too small to be beyond the need for your betters to place it under their control. Nothing is apolitical.

Because there is no original sin in the Progressive system, all suffering must arise from the institutions of civilization. To be specific, in a semiliterate misunderstanding of Darwin, human societies are said to 'evolve' that is to say, to move by trial and error in the general direction of inferior to superior, drive by mystical forces of history. The flaws in human institutions hence are caused by an insufficiency of evolutionary pressure, that is, a lack of the wars and internal social breakdowns that drive social evolution to ever higher and more enlightened forms. This theory makes so little sense one is tempted to conclude it is not meant to. One assumes it is meant only to sound impressive and justify violence.
We all know what the future is: more of the same. They will borrow more money and keep the sad farce alive. Good people will be forced to work even more hours at even more boring jobs to pay for the rest, who will grow in number and in demands. If their demands are not met, they will start race riots or terror attacks, which they will do anyway because everyone knows only one group can be on top and every group wants to be it. Trust will decline, order will erode, and yet, you will be able to buy your way out of it if you sign on with a super-larger corporation. Then you will owe your life to that corporation, and in the few hours a week of free time that you do get, you will be too tired, distracted, and depressed to do anything but nod and maybe even vote. This is the future you chose; you did not vote for it directly, but for the type of delusional policies that have been proven by history to create it. That is the basis of the whole system: the disconnect between an image and what is required to create it, and the revelation that what promises to create it will make something far different indeed.
Let us look at the true root of this problem. It makes no sense to blame the third-world groups; we invited them here (or kidnapped them and sold them for our own profit). It makes even less sense to blame the politicians, because when you see a group of people behaving like idiots, the only thing to do is take advantage of them as any wealth they have they obviously do not merit. The rich? They are people like you and me, trying to escape this world of horror by buying their way out of it. It makes no sense to blame corporations, because they are only trying to survive in an increasingly corrupt and criminal world. Who to blame?
I suggest we look at the people making the decisions: the voters.
As Walt Kelley famously said, "I have met the enemy — and he is us." Voters want to be flattered, and they support any policy that gives them more freedom — or more license — to behave as amorally as possible. They hate rules and they hate standards, including values and social order, so they vote to dismantle those at every turn. Even when they vote "conservative," they vote for pseudo-conservatives who let the sick show keep on going on refrain from telling us that, as individuals, we need to grow up and get our act together so we have a brighter future. Voters especially love destroying other groups. They vote for things which will beat down their competition, destroy their neighbors and sabotage anyone who can tell the difference between truth and lie. They use "the poor" and "the minorities" to justify these passive-aggressive acts, but the real target is each other. They each think they'll win the lottery and climb to the top of the heap by shoving others down.
In short, voters are morons. Most of them are biologically incapable of making sane political decisions, and all but a few of the rest are clearly emotionally and morally incapable of doing the same. The voters are the problem. They are the enemy here, and the only solution is to disenfranchise them by ending democracy. There is a reason democracy destroys every society that adopts it, and that is that most people behave like pigs, and in groups behave like insane pigs, and that voting causes them to switch off their minds and stop monitoring what their leaders are doing except once every four years for two weeks, leaving politics unmonitored and reckless. That is the heart of our problem, not any scapegoats we find.
Switching from democracy is so easy that even democracy can do it. We need to find a place where we can vote to end democracy, or seize power through money or the military or revolution. Then we need to delegate to the best among us the choice, and they will pick others who are also good, and make them our new aristocracy. These people do not get a day off and they are held accountable because they are in office for life. They fix the problem or it destroys them. The voters can go back to making bad decisions in their own lives and, without a power-hungry government to bail them out and control them, will be accountable for the first time. It will be a time of learning, a new golden age for humankind, but it only begins when we remove democracy to solve the problem of our terminal decline.
Tags: cognitive dissonance, democracy, disconnect, monarchy, passive aggression, voters, voting