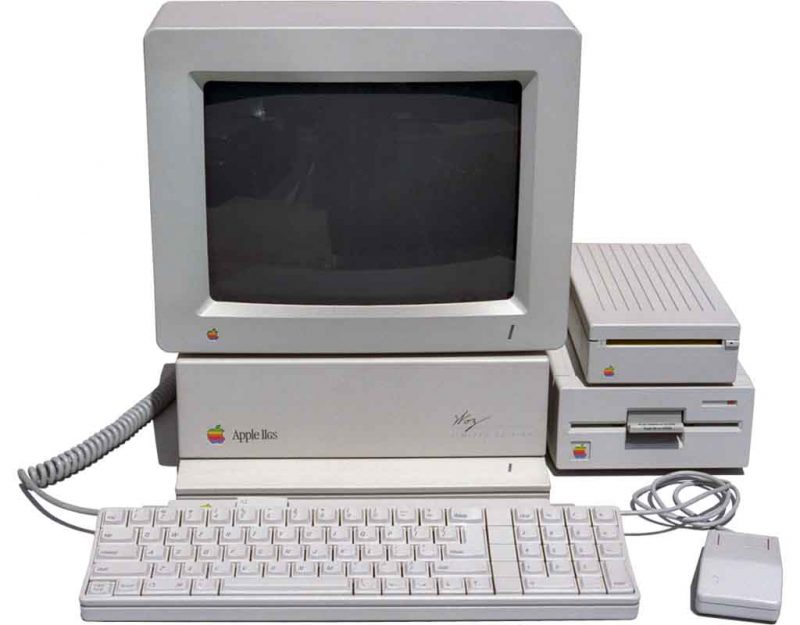 Elon Musk skunked Twitter. He made an offer simply to ask them if their statistics were correct, to which point Twitter responded that they could not release that data because it would crash their market valuation. His point made, Musk headed for the exit, knowing that Twitter is not worth $44 billion or anywhere near it.
Slowly, his actions precipitated the much-anticipated Dot-Com 3.0 bust which is what happens when the markets catch up with the research data that showed us long ago that the smartphone audience was not going to save the internet industry:
The updated results based on March 2009 Comscore data…indicated that the number of people who click on display ads in a month has fallen from 32 percent of Internet users in July 2007 to only 16 percent in March 2009, with an even smaller core of people (representing 8 percent of the Internet user base) accounting for the vast majority (85 percent) of all clicks.
Even worse, this audience had one thing in common: they were broke:
A February study from Starcom USA, Tacoda and ComScore found that click-throughs are dominated by "natural born clickers"–a mere 6 percent of online users who make about 50 percent of all click-throughs. Generally between the ages of 25 and 44, their household incomes are usually less than $40,000. While they might seem like a good target for Chui's San Francisco-based company, the study found that they were most likely to visit auction, gambling and career services sites.
In other words, Silicon Valley in its post-2007 construction — that was the year the iPhone came out and the smartphone revolution meant that most users were on mobile not desktop — consists of big companies advertising to poor people who are not buying their products, and the Big Tech firms hid this fact as best they could.
It was always a con, all the way down. The original internet audience worked from desktops and had above-average abilities, which is what made the early internet a Wild West of fascinating content. The core of the internet was its users and the ability gap that kept the general public away.
The Big Six — every industry has a Big Six because high taxes, unions, affirmative action, and regulatory costs reward huge monopolies and exterminate new market entrants — came in and standardized everything by forcing all sites to adhere to Google standards in order to be represented in the search engine.
In doing so, they removed what made the internet great, which was that anyone could get online if they had the gumption to learn some basics, and replaced it with Big Tech social media sites that the smartphone audience could use, basically driving away the original internet majority and replacing it with the lowest of the general public.
This made internet advertising nearly worthless, but Silicon Valley had a trick up their sleeve: they counted Daily Active Users (DAUs) instead of actual people, which allowed them to count any account with activity as a person, when in fact very few of them were anything but bots.
Sometime in the mid-2010s, social media sites figured out that they needed to become hugbox echo chamber "safe spaces" for their clientele, because that way, all of the under-$40k people with nothing better to do than spend all day on social media from their phones at their jobs would go there.
This kicked off the censorship binge on social media which is part of an economic ecosystem with the Left which constantly demands more censorship:
"We are concerned that reckless statements by the former President and Republican Members of Congress have unleashed a flood of violent threats on social media that have already led to at least one death and pose a danger to law enforcement officers across the United States," Oversight Committee Chair Rep. Carolyn [[[ Maloney ]]] (D-NY) and Rep. Stephen [[[ Lynch ]]] (D-MA), the head of the homeland security subcommittee, said in their letter to Meta CEO Mark Zuckerberg.
This case of regulatory capture gives social media sites the justification they need to eliminate everyone but their desired audience, which then attracts other lost lonely people, and this keeps the DAUs rising while kicking out anyone who might notice the scam.
Even more, it allows for easy content creation. The audience that they have curated tend to be devoted media consumers who favor Leftist politics, so whatever Leftist talking point is current will fascinate them for some time, making it easy and cheap to produce content that they will watch.
For example, people recently clicked on anything with a Ukraine flag because they were having a group emotional moment in which self-expression merged with group identity. They want to be goodthinkers because in their social group, this is all that is rewarded. Same with "Kony 2012" and other obsessions that fade quickly.
Leftist media hands out the talking point of the day, influencers and vloggers champion it, and then the audience of lost people spend all their time talking about it and repeating the interesting things they saw "experts" say on the news. This is how Leftists socialize, apparently.
This camouflage backscatter allows social media to conceal the fact that their traffic is mostly bots:
Overall, bots — good and bad — are responsible for 52 percent of web traffic, according to a new report by the security firm Imperva, which issues an annual assessment of bot activity online. The 52-percent stat is significant because it represents a tip of the scales since last year's report, which found human traffic had overtaken bot traffic for the first time since at least 2012, when Imperva began tracking bot activity online. Now, the latest survey, which is based on an analysis of nearly 17 billion website visits from across 100,000 domains, shows bots are back on top. Not only that, but harmful bots have the edge over helper bots, which were responsible for 29 percent and 23 percent of all web traffic, respectively.
The bigger question is whether that number is high enough, since bots often disguise themselves as humans, and any person with two hundred cell phones can register that many accounts and then hand them over to bots to use Markov algorithms or other methods of appearing "human."
Some researchers have found that the number of bots may be under-counted since the more advanced bots are hard to distinguish from humans:
They could be among the nearly 48 million bots on Twitter, according to [a] study released last week by the University of Southern California and Indiana University.

The university researchers actually suggested that their 15 percent figure is a "conservative estimate" given the sophisticated nature of more complex bots, which could have been incorrectly identified as humans.
Most likely, the reason that Twitter refuses to release its traffic statistics is that the majority of its traffic is bots, and that most of its content is posted by bots:
Of all tweeted links to popular websites, 66% are shared by accounts with characteristics common among automated "bots," rather than human users.
Among popular news and current event websites, 66% of tweeted links are made by suspected bots – identical to the overall average. The share of bot-created tweeted links is even higher among certain kinds of news sites. For example, an estimated 89% of tweeted links to popular aggregation sites that compile stories from around the web are posted by bots.
A relatively small number of highly active bots are responsible for a significant share of links to prominent news and media sites. This analysis finds that the 500 most-active suspected bot accounts are responsible for 22% of the tweeted links to popular news and current events sites over the period in which this study was conducted. By comparison, the 500 most-active human users are responsible for a much smaller share (an estimated 6%) of tweeted links to these outlets.
This makes internet traffic and related statistics part of a forgery on a grand scale where the Big Tech companies pretend that a fanatical audience of Leftists without jobs or in entry-level jobs represent the American consumer population, when in fact that group has mostly moved on from the internet.
Not surprisingly, during the late 2010s most of the Big Tech executives moved on, having made their money and seeing that the "good days" were over. They wanted to get out before the fraud was discovered in part because if businessmen like Musk ever figure it out, they will sue these companies for misrepresenting their audience.
This came after scandals where companies like Facebook counted a video playing for a few seconds as a video watched by a real human, companies counting long-dead accounts as active users, and endless censorship to remove anyone who might drive away the audience of Leftist NEETs and day jobbers.
Now it seems the Dot-Com 3.0 bubble is finally popping, but with a twist. The ongoing social media bust is happening more slowly as smart investors get out of the Big Tech stocks and look for more solid investments:
This time around, there have been twin bubbles. The first was in tech stocks, which led the market for years but have been a drag on the market in recent months. The second bubble was absolutely in crypto. Bitcoin's all time high was over $68,000 in November 2021. Now Bitcoin is trading around $24,000. That's a huge drop over a very short period of time, and it's what happens when a bubble bursts.

And as in 2001, a major geopolitical crisis has coincided with the bursting of a bubble. Inflation, which was already raging in the wake of the pandemic, was thrown into high gear by Russia's invasion of Ukraine and subsequent sanctions, disruptions in oil markets, and snarls in the global supply chain. Taken together, the combination of geopolitical events, inflation and the bursting of the crypto and tech bubbles is perfect to create a recession.
This time, executives are aware of the risk of a crash, and they are doing everything that they can to cut costs in order to make their balance sheets remain more appealing to investors:
Last week, The Washington Post reported that an internal memo at Meta encouraged managers to identify low performers to eject, as the tech giant, like many others, prepares for leaner times.

"It reminds me of the dot-com bust—the very first tightening of the belt, reining in the exuberance," says Coco Brown, CEO of the Athena Alliance, a networking organization for women executives in business, including tech and venture capital. That means tech companies will offer less generous salaries and fewer office perks—and likely have less diverse workforces.

Kaplan has noticed that women are offered less prestigious roles. "A male engineer will get hired into a coding job, and a female engineer will be hired into a user interface job, where coding is seen as one of the most high-status positions," she says. "Even as companies have tried to make progress, that progress has not always been in the highest status and most highly compensated areas."
This tells you that the real consumers of the Dot-Com boom were always speculators investing in the stocks. Those big IPOs made a lot of money for investors, even if the underlying companies were valued in the mindset of the internet from twenty years prior.
Consequently, this bubble bust will be slow-walked. The smart investors are already out; the "long tail" of wannabes and slow people playing catch-up based on what they read on CNBC is still in the game, but many of those are increasingly turning away.
One wonders what the Western economies will do when a major piece of their revenue chain suddenly loses value, at the same time "stagflation" — a type of inflation based on lack of demand, rather than higher demand — consumes much of the economy. Together these set the stage for a Great Recession which may dwarf the 2007 crash.
Tags: big tech, dot-com 3.0, economy, social media