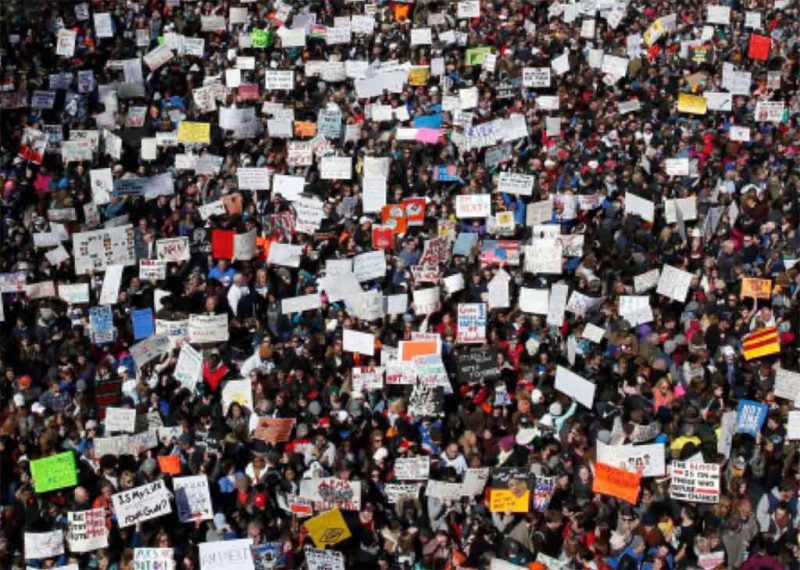 In modern society, it makes no sense to take anything at face value because everything is advertising for the crowd. When you sell your product, you mention only its good aspects and the possibilities it offers in a best-case scenario, not the downsides.
Even more, everything is manipulative, because without a fixed power hierarchy we are always each looking for a personal army of people who like what we say and will do as we command as a result. All is salesmanship, and nothing is direct and honest.
When we look at politics, this means that we cannot take anything at face value since its surface promises are the lure and its hidden implications are the cost. This means that we have to look at how it will shape society and what kind of social structure will result.
Cologero at Gornahoor quotes Juan Donoso Cortés on the topic of socialism:
I observe that those who affirm human solidarity, deny that of the family, which is to affirm that enemies are brothers, and that brothers should not be brothers; that those who affirm human solidarity are the same who a little before denied the political, which is to affirm I have nothing in common with my own, and all in common with strangers…
This shows us the nature of socialism. Humans find themselves addicted to hubris, a behavior which places human intentions above the workings of the world in our priorities. What matters is what we want, judge, feel, perceive, and think, and our reactions, not nature.
In nature, humans have a place within the system, instead of on top of it, and humanist style theories try to place us in command of everything, mainly by undoing and destroying the delicate natural orders that exist within us and our societies.
Where in nature, we have families and some rise above others, giving us a resilient hierarchy, in the human order, nothing must be decided by the validation of reality, but by human opinion and intent. For this reason, all must be equal and elected to office.
As this goes even further, it becomes a rejection of the family structure entirely and its replacement by the state in order to enforce this Utopian equality upon us. At that time it reveals its inner structure, which is human control, instead of its advertising of equality.
Equality means no structure — like the family, nature, history, logic, or the gods — and instead that we must form our future around what flatters the human mind and makes it feel in control of its existence.
We are still in the Garden of Eden. The Tree of Knowledge contains things that we cannot understand, but we must eat, because only then do we achieve the positive mental state that makes us feel that we are in control, even if tomorrow and all days after results will be disastrous.
Tags: advertising, hubris, socialism