Nihilism Marches On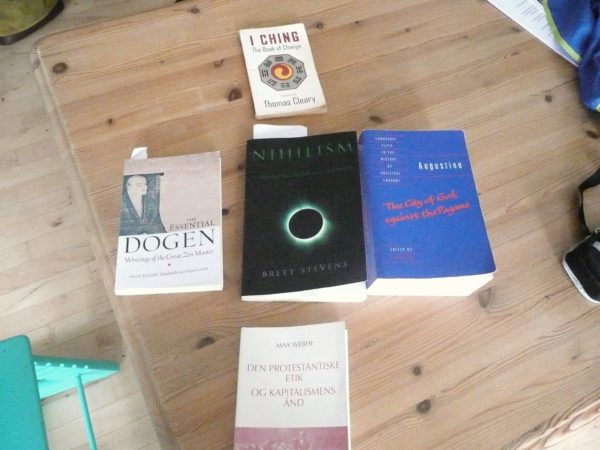 Nihilism: A Philosophy Based In Nothingness And Eternity saw release approximately a month ago, and copies have gone to nihilists and realists across the globe. Nothing pleases an author more than to be read, analyzed, criticized and discussed, and I am thankful to all who have participated.
Above you can see a copy of the book residing quietly among works of note. This type of bookshelf would make any author happy, as the book is in good company, in the midst of the swirling controversy expressed across the ages that we might describe as the intersection of literature and philosophy.
In addition, the good staff of Alternative Right (one of the original Alt Right blogs, being one half of the original AlternativeRight.com that split into Radix Journal and Alternative Right) have been so kind as to give the book some airplay on their home page. This is much appreciated, and will surely help this book to be seen for what it is, a radical realist manifesto for surpassing the illusions of a dying civilization.
For those who wish to secure a copy, Amazon stocks it and has informed us that they have received a new shipment after selling out the previous one. Even as civilization crumbles around us, there are a fortunate few who still seek reality and are willing to read about it, and I am thankful for them.
Tags: alternative right, Andy Nowicki, Books, colin liddell, nihilism, Nihilism: A Philosophy Based in Nothingness and Eternity, Radix Journal, richard b. spencer