Adbusters features Pentti Linkola
The latest edition of Adbusters magazine, "The Philosophy Issue," features an extended excerpt from Can Life Prevail? ($18, Arktos) by our favorite ecosopher, Pentti Linkola.
In addition, there's a Brett Stevens text that made it to an artsier layout than its author could ever visualize: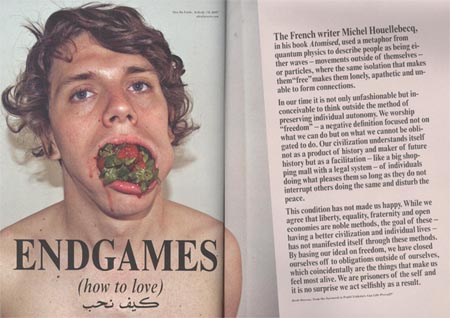 Thanks to John Morgan for discovering this mention.