Podcast #13 with Special Guest Brittany Pettibone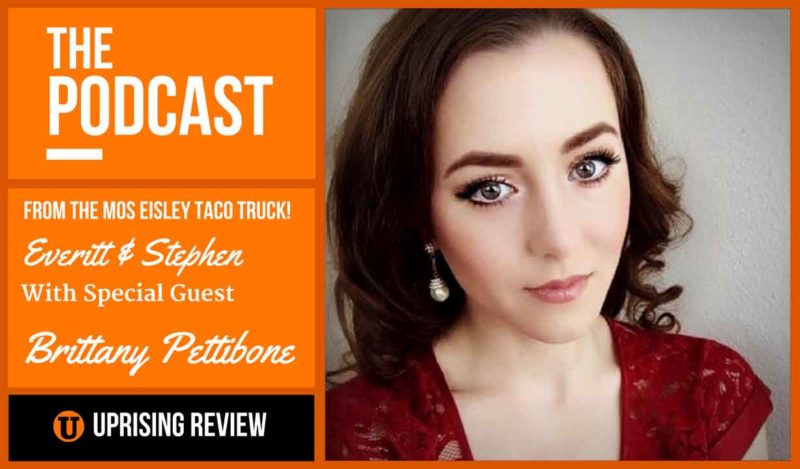 This week we are joined with special guest Brittany Pettibone. Brittany writes under the pen name T.S. Pettibone with her twin sister Nicole. She is also a political activist and commentator on her Youtube channel as well as the co-host of the Virtue of the West podcast. Brittany talks about how her recent political activism has affected her writing and how politics and culture have affected the writing industry as a whole. She also gives us the inside scoop on her writing process with her twin sister Nicole. At the end, we talk a bit about her recent trip to Europe covering the Defend Europe mission and we learn that Everitt doesn't actually look like a South Park character.
Don't miss an episode, subscribe to the Uprising Review Podcast on iTunes!
The writing books mentioned on the podcast:
The Hero with a Thousand Faces by Joseph Campbell
The Art Of Dramatic Writing by Lajos Egri
The Anatomy of Story: 22 Steps to Becoming a Master Storyteller by John Truby
The music for this week's podcast is by My Suns on Fire!

Download (53mb, 63 minutes)
Books by Brittany:
Where to Find Brittany:
T.S. Pettibone
Youtube
Twitter
Facebook
Gab
Tags: alt lite, alt-right, brittany pettibone, interview, john truby, joseph campbell, lajos egri, t.s. pettibone, writing