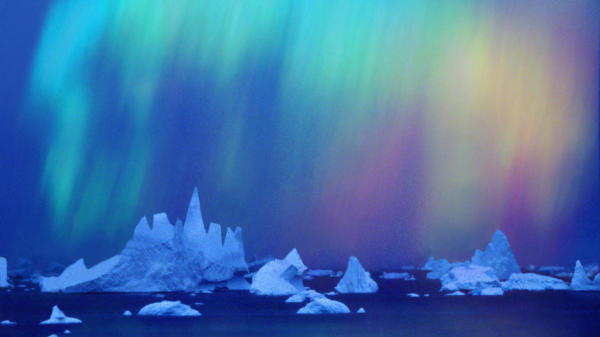 In the common parlance, it is often said that power corrupts, but this generally applies to people who are personally unstable and spiritually undisciplined, and so once they escape the corset of social obligation, they act out their suppressed inner fantasies with deranged results. The flip side of power is that it teaches a form of compassion, a "tough love," that comes from the necessity of motivating people, because motivating people is both a matter of strict external force and gentler internal reward. If you're going to lead people into battle or business or a volunteer effort, you need to show them that their task is just and there is no other way, but also make them feel a sense of empowerment and world-remaking importance in their job, so that they see it as not only necessary but beneficient to society and self.
People are raw material. They come to you a mixed bag: they have strengths, and weaknesses, and fears as well as ambitions. Most of them do not know how to channel their ambitions, so if not given reason to think otherwise, will become egocentric and either seize power, or disclaim it entirely and retreat into personal worlds of amusements and fetishes. On the other hand, if their ambitions are given a clear path and a reason to exist, they can exponentially increase their productivity and acumen simply by the fact of being inspired toward their task. Among other things, this explains how throughout history small groups of men and women have changed the world radically, and how sometimes a smaller army or business can crucify its competitors: its people are more focused and believe in their task more than the opposition.
Although amplified by the modern world, throughout history most people have spent their day to day existence in a state of slight depression. The simplest reason for this is that very few of us get to live a life where we are a constant focus of attention, and so we labor mostly unknown except to a few close friends and our families, whose praise means a lot to us, yet, we would prefer to be more widely influential. Further, because life is a long and winding road in which it is necessary to make errors in order to learn the foundations of successes, all of us will have some failings and embarrassments lurking in the past. We prefer not to mention them in public, but whenever we consider our next move, doubt arises in the form of these past memories, much like beating a dog with a stick when it soils the carpet will convince it in the future to remember pain and associate it with that act. Our own histories literally condition us to depression.
What amplifies this depression in the modern time is the sheer size of our society, and its general course downward, which even the dumbest among us seem to have noticed. We notice such things on a subliminal level more than an articulated one, since to understand the situation in structure and words requires knowing more of it than most lives will see let alone analyze. Since our society is huge, and seems so far beyond our control or even understanding that it is inexorably going to do what it does, most are slightly depressed by their lack of influence on changing a worsening situation. Among the intelligent, it is recognized that masses of morons will undo whatever they achieve, or worse, turn it into a dumbed-down version of itself, missing meaning but preserving appearance (if you're thinking of what Metallica did with the "black album" here, you're on the right track). This keeps even the best among us depressed.
The catalyst of change for this situation can be a seemingly miniscule change in belief. People now believe they cannot change themselves or the world, and that things will continue as they have been; if given the knowledge that not only are things invisibly changing, but that the future favors this change, and that they can be the implements of such alteration, people will become inspired and find belief in the future. The same energy that fuels their depression can propel their hard work and brilliant invention in remaking the world. Another way to view this is that depression is the result of one's energy having no outlet, thus it works against the individual by creating internal chaos. Give people an outlet that they believe will have positive results, and they will move the world. It is for this reason that stubborn assholes such as this writer believe that as has happened in the past, a small group of determined people will change our world yet again. People of the world, your time is coming.
And time is on our side. Every day we grow stronger and more disciplined, the errors of society bear it and its lackeys further into oblivion, crushing them under the weight of a design which is doomed by its own contradictions to failure. Each day that we do not give in and do not parrot their rhetoric, ours is seen more clearly by others, and more respected. And with each passing day, more of the failures of our current civilization come to light, and more people look for alternate answers, perhaps not to act on directly but to support covertly or simply as vessels for their hope of a better future. When people become inspired, they gain a nearly godlike status in their ability to think clearly, act decisively, and make each choice correctly the first time. In this state, the errors and stumbling confusion that hampers us in daily life is minimized, and replaced with a state of pure function that comes of a lack of spiritual doubt about one's course. People of earth, your fortunes are changing.
If you've got a modicum of intelligence, you are probably depressed, and you were probably born depressed: society is against you, as it wants to dumb down every aspect of its function to the point where you will be a misfit and your best efforts will not be appreciated even when successful. You are surrounded by idiots, and thanks to democracy and consumerism and popularity, they do have greater power than you – for now. You have no faith in the rotted process of our society, or its calcified judgment, or even life itself, perhaps, for it has delivered you to this state. Yet this is changing, and the same force of life – call it nature, God, or chance; your pick – has brought this cycle toward the beginnings of a close. You must have faith in the process of living and the change it can bring, because at that point, you can see yourself as an agent of this change. As a wise man once said, "I don't know if what I'm doing will make things better, but I feel better working toward something in which I believe." That outlook requires leaving behind the comfort of feeling you cannot change anything, so contenting yourself with distractions like television, drugs, novelty music and social pressures.
We live in a world of a lack of absolutes. We cannot "prove" what we're doing is right any more than those who oppose us can, but we can make a firm stand with statements of personal experience and wisdom such as "I prefer" and "I believe." Nature takes her time, but our environment has changed to the point where it will no longer favor the foolish with excess, and all of the things that smarter-than-average people have dreamed of as a means to restore meaning and beauty to our world are returning. The forest will reclaim the cities, the wilderness our moral souls, and intelligence will storm the walls of our civilization and plant the banner of "ever upward" over the ruins of contentment, gluttony and placating the crowd. Our time is coming, and our victory is a choice of our hands and our hard work. Our depression is obsolete, and the time of our triumph newly dawning. Where will you stand: with those who give up their comfortable depression and sloth, and take charge toward the future, or those who will through inaction defend the dying? For me, I prefer to believe. And the more I see, the more I realize that the age of great change is coming, and the era that has oppressed all the fine things is life is ending in flames and smothering decay. People of earth, you can similarly be inspired, but you must choose it.
Tags: absolutes, belief, counter-revolution, decline, depression, dumbing-down, inequality, power, proof, universalism