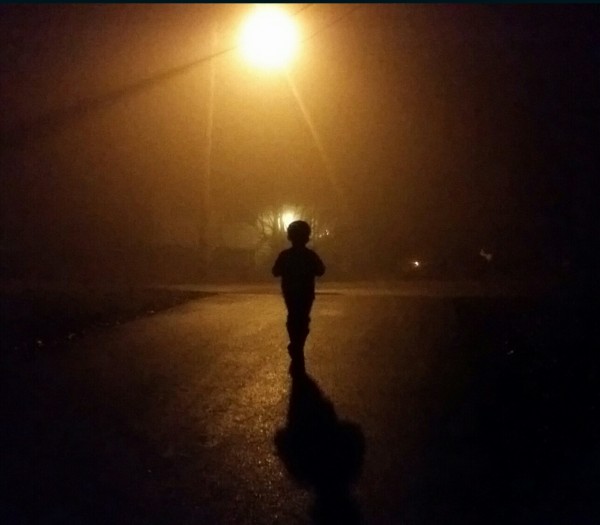 Generation X is referred to as the "bridge" generation, linking the massive cohorts of the Baby Boomers with the zombie Millennials. But more likely, that generation was a bridge to nowhere because it was raised by the same people who brought us the liberal takeover of the West in 1968.
Unlike the Millennials, who grew up in the stability after the 1968ers hit their 40s in the mid and late 80s, Generation X knew a world where there was more than one path of history. This world had mild disasters, like the oil crisis and depression, but also knew real threats, like the Soviet Union and its reckless militarism.
Millennials on the other hand have only grown up in a liberal-controlled world. 1968 values were taught to them by children's television, children's books, their elementary school textbooks, the words of celebrities, the movies from Hollywood and by liberal politicians in Hollywood. For them, there is only a liberal-dominated world, moving slowly toward "Progress" by destroying all who dissent.
As a result, Millennials are the most obedient and conformist generation ever. Like Baby Boomers, who took the WWII-era values of their parents and turned up the intensity, Millennials take PC to the next level with "social justice worrier" style rhetoric. For them, society has always been stable, without want or fear, and all that we need to do is give away enough free stuff that everyone is happy and pacifistic.
Generation X was savaged by divorce, being latch-key kids of working moms, and facing the instability of the incredibly selfish "Me Generation" as it attempted to parent kids it viewed as little more than possessions for its own glorification. It saw the lunatic nature of the 1968ers as they were, which was horrible parents and unstable neurotics who chased "profundity" and "art" at every turn yet returned to selfishness as a guide.
Its response was mostly to drop out. Unlike Baby Boomers and Millennials, Generation X has no loyalty to political agents such as its country or an ideology. It respects that which works, mainly because it has seen its countries disintegrate in the onslaught on the family, values, and standards. It has stepped aside to watch the disaster from the comfort of its own homes.
One recent survey of Generation X both missed the mark, and revealed quite a bit.
Gen Xers didn't just turn inward because there was nothing to capture their attention outward—they were purposefully turning away from a world that didn't hold much promise from what they could see.
There is what you must know. Generation X saw what their parents, the 1968er Baby Boomers, had done to society using its postwar mandate of absolute equality, and noped out. They wanted no part of the disaster. Unlike Millennials, who like zombies absorb the propaganda and bleat it, Generation X simply stepped aside to watch the giant fall.
Why hasn't Gen X been able to shake the shackles of its misspent youth (and what youth isn't misspent?)?

Partially, they haven't tried very hard. It's an introspective generation that never felt a need to explain itself.
Well, that's cute. Translation: they trust no public voice with the truth, so keep silent and out of sight. The motto of Generation can best be encapsulated by the name of a radio show, "In My Room", namely that it has retreated to the space it can control. Crazy parents control the world, crazy democracy controls society, but maybe there are dropout spaces.
As a friend of mine voiced:
It feels like there was a boat missed in the 90s and now we have the current generation split between some really savvy thinkers who are not doers, some pretty smart doers, and some clever (snarky, sarcastic) wishers who are loud with their emotions and that's what's catching everyone's attention.

I think our generation opting out was a mistake, and I don't know what we would have done differently.
When you trust zero public institutions and public voices, how do you protest? You do not: you drop out. When every institution is corrupted by the same illusion, and every person who wants not to be fired parrots it, who do you trust? You do not; you preserve yourself, and wait for the big BOOM! to tell you that it's time to awaken and act.
Generation X learned firsthand what the liberal ideal is. It is not a big happy pacifistic group, but a giant ego swallowing all else while flattering others by telling them what it is known in advance they will agree with. There is no escape once an illusion grasps your society, and all who want to succeed endorse it. There is only retreat, and waiting for the collapse.
Few have learned the lesson of Generation X. There just was not much to be done; those who spoke up were destroyed, and those who agreed with the ideology and became enfranchised in the system turned into yuppie zombies with no souls. The only solution was to express yourself quietly, and then get out of the way so the raging bull of failure could self-destruct.
And they are still waiting. Even the successful Generation Xers are cynical. The Boomers and Millennials — both zombie generations — do not understand, but Generation X does. They saw a tragedy in formation and will never be the same. Even if they cannot articulate it, they want the old over the new, but the new has gained power and crushed all dissent.
In the future, we will all be Generation Xers. Millennials and Boomers assumed that society was a static thing which they could tweak and get more out of at the expense of its future, but Generation X realizes how fragile social order is. They also recognize how crazy the Boomers and Millennials, who are like a single group interrupted by a generation, are. And they want nothing of it.
The 1968ers betrayed Generation X. In the name of altruism, they betrayed their own families. In the name of egalitarianism, they betrayed and subverted their own children, leaving them cowering like PTSD victims. And because they had popularity on their side, the Me Generation could not be opposed. And yet, opposition rose.
The world has yet to see what Generation X will do. A sensible guess is that they are waiting for a cataclysm so they can finally point out where their parents were wrong, where Millennials are wrong, and thus the necessity of dispossessing such zombies and seizing control in the name of common sense. We all await that day for deliverance from the successful lie and private Hell of post-1968er society.
Tags: 1968, baby boomers, crowdism, generation x, millennials