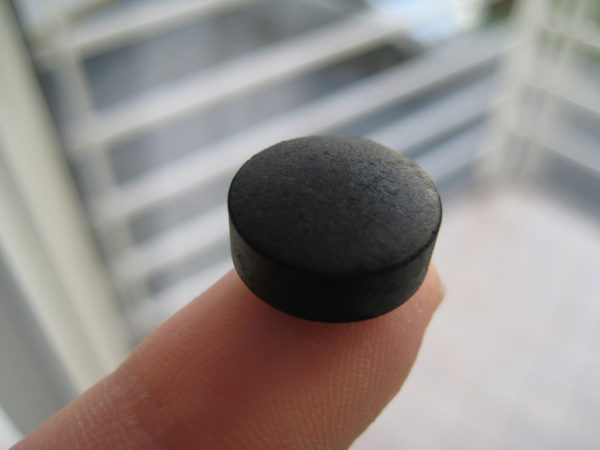 The Black Pill terrifies us all: an admission that there is no innate purpose to the universe, that communication is at best a game of mutual guesswork, and that values are not universal.
It seems like a gateway to the kingdom of darkness from which no beauty, truth or goodness can emerge.
And yet, as will be demonstrated, it is the only way to get to those states, because everything else is human and therefore biased toward the tendency of humans, which is to revert to our simian state of desire, judgment and feelings taking precedence over reality. Some call it hubris, others simply individualism.
The Black Pill represents hard truths that cannot be reduced to simpler ideas that are more pleasant, or deflected into distracting tangents or scapegoats which make us feel better. The Black Pill is a hard confrontation with the emptiness of life and mortality, and people fear it.
Let us distill The Black Pill to its simplest idea: hard realism, based on what we can know rather than what we can opine. The Black Pill as a radical honesty, extremist realism and hard emphasis on the non-human conditions of existence does not negate any beliefs, only speaks to what we can know without doubt.
This is not limited to material reality, but it explicitly rejects human notions which are first presented as desirable, and later justified or explained in terms of selectively-chosen elements of reality. The core of the Black Pill is that the human observes first, and then finds a theory to fit all of the data, not the other way around as most people do.
Without this type of mentality clarity and self-discipline, all of human thinking becomes projection or an extension of the personality imagined as being part of the world. This especially happens in groups when people agree that something should be true, and therefore is true, or at least will seem to be true if they all insist on it.
What follows are some Black Pill truths. Warning: this will most likely offend you and may induce crippling existential doubt.
Morality. The herd morality is that you should never hurt anyone. The actual morality of life involves the results of what they were doing. If they were doing bad, hurting them is a good; if they were doing good, hurting them is a bad. It is all about results, and not about methods. You can see the fallacy of method-based reasoning when you contemplate someone trying to hurt your family. Would you harm them any way you could? Yes, but even more, you would act so that your family came to no harm, and the consequences to someone doing something stupid, destructive, pointless, degenerate, or criminal are of no concern to you. In fact, you might desire to destroy the people threatening your family so completely that the threat is forever terminated. The herd views this as bad because all of them are projecting themselves into the position of the person harmed, because that allows them to feel self-pity and therefore excuse their own venal and idiotic deeds through some philosophy of being victims of their world. "Sodomize the weak" is a better morality than "protect the weak" because with the latter, the evil quickly learn to disguise themselves as the weak.

Equality. The root of equality is the idea that "I want/see/recognize" is the beginning of an argument in favor of some action. The Black Pill says that it is not: the individual is usually mediocre and even if not, usually wrong, and inevitably driven by impulse and not reasoned action. There is no justification for an action or idea to be found in individual approval, nor in group approval; actions are only worthwhile if they will achieve results that are good, and "good" is both obvious and recorded by history. This does away with the questions of morons which float around "validity" and "who decides?" — unless one is a fool, the best people decide, and there is no validity, only accuracy. People tend toward evil. The best can be redirected with self-discipline but the rest need to be oppressed because their desires are destructive and oppressive toward all good things. More shocking to a herdsman is that people are born with not just their abilities, but their moral inclinations, and these do not change. Some are born bad, and some good. Within the good, a hierarchy exists as in nature of those who are best all the way down to those who are merely OK.

Radical evil. The Christian idea of "original sin" shocks people when first encountered. We are all sinners, and bad, and probably stupid and retarded? Emphatically, yes. The human mind prefers what is easy to grasp and rejects anything it cannot understand (the Dunning-Kruger effect). It is not lazy so much as biased toward stability; the human mind alternates between states of order and disorder, and when it can impose order by simplifying its representation of reality, it does so. The problem arising from this situation is that this creates an animal mind which is bigoted in favor of illusion. That in turn means that most of what people do, and think is right, is in fact wrong because they have based their idea of "right" in what is mentally convenient for them. For this reason, people need to deliberately turn away from evil and toward good through self-discipline in order to achieve good at all, and very few will do this. Instead, most wallow in what some call "radical evil": everyday behaviors and events that are the opposite of good, but are considered good by most people because they have failed to investigate what actual good is. And what is good, asks the crowd? (They always think they are profound for asking non-questions). The obvious: survival, of us and our environment. Increase in or maintenance of quality. Focus on truth, goodness, honor and competence. All the things normal people fear because they have not polarized themselves toward achieving them.

Civilization. Your standard Republican idiot clings to a fiction whereby he can observe civilization around him failing, issue some pithy statement about going back to God or traditional value, and then go home and work hard and go to church and somehow come out OK despite his civilization failing around him. This is nonsense and stupidity. Our fortunes are determined by civilization unless we live alone where no one else can reach us, produce all of our own tools and goods, and have no children who need future spouses. No one lives like that because no one has ever lived like that. Human evolution resulted from simians herding together and developing skills. Early humans existed in wandering tribes. With fixed agriculture, we could build a broader base of tools and thus knowledge and from that came what most of us think of as "civilization," with towns, cities, institutions and hierarchy. The eternal human fiction is that all we need are ourselves and a few of our favorite shops, i.e. "anarchy with grocery stores," because that way nothing opposes us fulfilling our whims (calls for collective non-oversight like anarchy begin in the desire of the individual to escape judgment and notice). If you do not defend civilization, you will be ruled by non-civilization, even if in the guise of civilization as we currently have. The "individualistic fallacy" — that it is enough to simply act in immediate self-interest through hard work, religion and traditional values — kills societies because all the potentially good people marginalize themselves while the neurotics take over the public sphere and then educate the next generation in their propaganda.

Machiavelli. All things act in self-interest. This includes groups, individuals, genes and ideas. If you give them an inch, they will take a mile; this is the result of self-interest, but also explains how one arrives at a "tragedy of the commons" where individuals acting in self-interest over-exploit a resource, as happens with over-fishing and overpopulation. Machiavelli and others suggest we recognize the literality of self-interest, namely that it cannot be disclaimed by language, symbol and virtuous act, but is innate and unchanging in all things. This means that if you have a country, every other country on earth is acting against your interests, even if — especially if — they are your allies. Their goal is to put themselves first. In the same way, other people behave in self-interest and will always prioritize their needs before yours. There is wisdom in self-interest in that it never fails, and it is not ambiguous, unlike altruism which introduces a cloud of ambiguity, doubt, guilt, uncertainty and confusion. In a Machiavellian view, one must view others as destructive unless they are specifically incorporated in an agenda which marries their self-interest to group-interest; generally, only biological kinship does this, at the levels of race, ethnicity and class.

God. Despite what most people think, the Black Pill does not reject God and in fact is mute on the issue. We have no physical evidence because there cannot be physical evidence for the metaphysical, and asking for it is silly. Some concepts are also silly, like dualism where two worlds with different rules in each exist. We can reject that which is logically ill-constructed, but we are never going to have certainty of God's existence or absence in this world, and claiming otherwise in either extreme is illogical and corrupts the thinking process. Most who oppose the Black Pill do so because it rejects their idea of God, which is as innate to existence to the degree that all must recognize him, or be seen as evil. This is a mistake because it reduces faith to conformity and obedience. It makes more sense to say that God is a choice that can only occur when the subject matter is understood, and that by using logical conjecture, some credible arguments can be made for his existence. Note that the same cannot be done for his non-existence, as there is no boundedness to the universe that allows us to claim it excludes certain potentials. Under the Black Pill, those who seek God have made a choice and have done so as a reflection of not just their inner needs, but their inner qualities. Under the Black Pill, no decision is innate or necessary, but all decisions reflect back on us and our place in the hierarchy of intelligence, ability and moral character. That scares people more than the (potential) presence of Hell.
As you can see, in a Black Pill view most of what humans consider to be sacred is based in the illusion created by humans to justify their desires, and what replaces it is a simpler, clearer and less "human" view of the world. This inhumanity allows humans to escape the animal confines of their own impulses, and demystifies the world but also reveals its mystery.
Until a civilization has people who can accept Black Pill reality in its leadership, it is doomed to regress to third world levels. Civilization can only occur where hard-core literalist realism is present. We need people who will open every door, unafraid of what they might find, because they are hard-minded to find excellence and beauty in life despite whatever they find.
To dodge the Black Pill is to permanently corrupt your own thinking. If you reject realism, you become an agent for the idea that human preferences and notions are more important than reality. This in turn makes you into a zombie who is addicted to the pathology that re-affirms that illusion, so you seek out other justifications and those who believe them, forming the basis for a Crowd.
Our civilization thrived when it was able to accept both the Black Pill and a huge degree of mystery. Do the gods exist? — It seems so. No one knows. No one will ever know. What is right? — there is no definitive answer, only good answers, but only good people can understand them. Mystery dominates.
With entry to the realm of the Black Pill through what I call radical realism or nihilism, one can confront reality in a condition as close to accurate as human beings can do. This enforces self-discipline on the individual, which brings the "inner world" of creativity, morality, honor and desire for excellence to the front of the mind.
Without a Black Pill approach, people live through filters imposed by their ideological need to validate a human perspective as more important than reality itself. This in turn causes their mental process to reverse, so that they are ascertaining truth through justifying what they already believe instead of perceiving what is before them.
In that distinction, we can see how societies fail. Those that accept the Black Pill — and the utter mystery of life — are able to think clearly and act in a forward motion. The others blunt themselves to reality, and instead become "Progressive" or increasing hell-bent on replacing reality with human notions, and shortly afterwards decline.
Tags: civilization design, ethics, morality, nihilism, realism, the black pill, the red pill