You probably won't read this perspective on the Health Care Divide from the sheltered habitats of mainstream Editorial Land. Neither do the working poor tend to offer up an autobiographical accounting of themselves in any form of media.
So, here it is. The working poor are interested in spending their pay on vices, not on health care plans.
SOUTHAMPTON, N.Y. — Police said they've busted two brothels in the Hamptons.

Southampton Police Sgt. James Kiernan said the brothels were run out of homes in Westhampton and Southampton, and catered to dozens of day laborers. One of the prostitutes was from New Jersey.

Three men and two women have pleaded not guilty to charges ranging from prostitution to promoting prostitution, and patronizing a prostitute.

Police believe there are more brothels in the area. The investigation is continuing.
Sure, we can quibble over the amount spent on daily vices like $5 for a pack of cigs, some beer, booze, illicit drugs, or twenty minutes waist deep in raunchy snatch-for-hire versus the monthly cost of a health insurance plan.

But, Who Pays and How Much misses the point.
Whether we are stuck with a public option, a privatized option, or any hybrid combination, who pays the bill is not the right question to ask. The silent debate on national health care was always about preventive medicine for people betterment versus a treatment based model for raking in profit from the lifelong sickly.
Since we've elected treatment style health care in America, shuffling around the bill payer from private to public to hybrid isn't going to save us in the long run.
The irresponsible majority, drawn from a growing population, will continue to flood clinics and emergency rooms in expanding droves, overtaxing these vital services until the breaking point.
Three out of five hospital nurses say they care for too many patients, according to a survey from the American Federation of Teachers and its health care division, AFT Healthcare. "Nurse understaffing may seem to save money in the short term–but it costs lives," says Candice Owley, chair of the AFT Healthcare division.
The silent debate on all fronts including health care was always a question of our values as a civilization. Do we continue to variously profit from / pay for the mayhem resulting from unrestrained individual liberty or will we seek alternatives?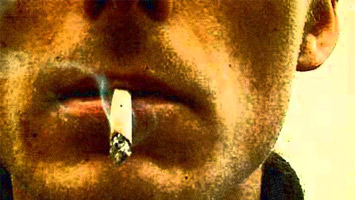 Tags: consumerism