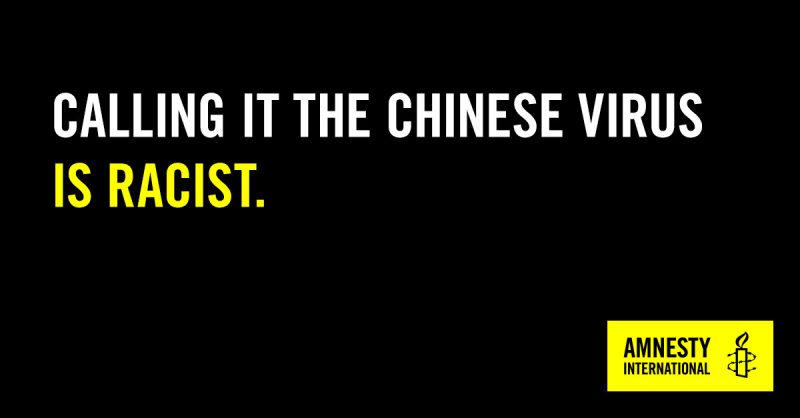 We talk a great deal about social media censorship in this country, but few talk about coincidence: how suddenly and with no warning, multiple social media companies start censoring conservative content along with something less reputable, grouping the two together as one.
It could be something like Journolist, since the Left will not discard something that worked so well in the past. It could be a tacit response or panic when the Right makes a good point.
However it goes, what we see is that the Left lumps in Right-wing content with some social ill — conspiracy theories, terrorism, trolling — and uses that as an excuse to ban a whole lot of Right-wing content and a few of the social ills.
This coordinated behavior serves to suddenly erase Right-wing content from across the net, which has now been centralized by the FAANG companies and Wikipedia, which only cites from content approved by FAANG companies:
Why would the Facebook ban have had such limited initial impact but then suddenly become so much more serious? Eventually I discovered that a second even more powerful Internet giant had also banned us, which explained the sharp drop. Our entire website and all its many millions of pages of serious content had been silently deranked by Google, thus eliminating nearly all our incoming traffic from search results.

Yet now we have been almost simultaneously banned by both Google and Facebook, America's leading gatekeepers to the Internet, such concerted action hardly seems likely to have been coincidental, especially coming as it did after years of apparent equanimity. So what had prompted this sudden purge?
While some might point to content on the site as the cause, that seems to play too much into the Big Tech narrative that it is removing harmful content when the reality is that it is removing Right-wing content. After all, the censorship seems to come in clusters, which means it is not triggered by any particular content but is across-the-board removal.
We might notice that Twitter simultaneously stepped up its censorship game:
The social network has for the first time highlighted a pair of Donald Trump's tweets as spurious, providing users with a direct link to fact-checking responses. The president says Twitter is stifling free speech.

In the initial tweets, Trump had called mail-in ballots "substantially fraudulent," and said they would result in a "rigged election," with votes forged and mail boxes robbed.

Those posts are now accompanied by a blue notification link from Twitter, advising readers to "Get the facts about mail-in ballots." The link redirects users to a page with news articles and information from fact-checkers that debunk unsubstantiated claims in Trump's tweets.
In other words, we are back to the fact-checker game, where the media cites itself as a source to prove that allegations that it is not covering some facts are fake, mainly because the media has not covered those facts and therefore, they cannot be "facts."
Simultaneously, we have new hate crimes offenses:
State Sen. Brian Benjamin (D-Manhattan) introduced a bill Tuesday that would add falsely reporting an incident to hate crime-eligible offenses. The list of eligible crimes currently ranges from murder to assault to criminal mischief, among others.

"I worry that if she had not been filmed this woman may have been given the benefit of the doubt, and that this man could have faced serious, perhaps life-threatening consequences if the police had arrived," the Harlem senator said in a statement.
It is like a full advance across a front, prompted by the call of a bugle. In place of what has been removed, the Left is offering alternative facts written by its corporate overlords:
The segments, which according to the news outlet Courier appeared on at least 11 local news stations, praised Amazon's response to the coronavirus pandemic ahead of the company's shareholder meeting on Wednesday. The meeting takes place following weeks of controversy over the company's handling of the Covid-19 crisis. Amazon has been accused of denying workers sick leave, failing to provide adequate protection in warehouses, and retaliating against workers who speak out against these conditions.

It appears the language and footage in the segment were part of a pre-written story Amazon sent around to some reporters in the US. Zach Rael, a reporter at the Oklahoma City station KOCO, tweeted on Sunday that he had received an email containing footage of Amazon facilities and a script for the news anchor, which included phrases praising Amazon, including: "For the first time, we're getting a glimpse inside Amazon's fulfillment centers to see just how the company is keeping its employees safe and healthy."
Leftism resembles a virus for the credulous supporters and a criminal enterprise for its leaders, and so not surprisingly, it is using the national fear and trembling over Ahmaud Arbery and the Minneapolis choke-out to advance its own agenda. Never let a crisis go to waste!
This shows how the Left keeps "moderates" in the loop. The media launches a blitz, Big Tech removes tons of Right-wingers, and then in come new voices bleating out the agenda. This makes it look like the Right is losing and the Left rising, so the people in the middle follow the (apparent) leader.
When we see Leftist censorship, we should ask not "what did I do wrong?" as they want us to, but "what objective is being attacked here?" It has nothing to do with our content, and everything to do with another big Leftist takeover caused by the momentarily panic, fear, and confusion of the herd.
Tags: big tech, censorship