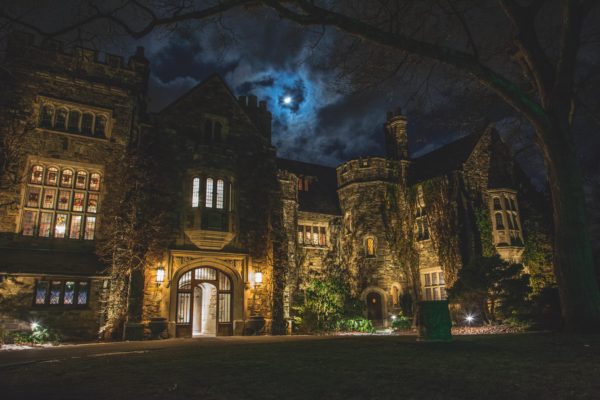 Take the consequences away, and make the world into a pink and puffy safe space, and the morons get to moron.
Boy #PresidentTrump is an ignoramus. He doesn't know anything about what goes on in the world today. His remarks regarding Sweden were horrible. Just wrong. How could he possibly assume Sweden was experiencing violence? According to our former ambassador to Sweden, it's all just the same prejudice we saw in Shakespeare's Othello The Moor.
Gosh people who doubted the positive aspects of Socialism in Venezuela should eat some crow. The average Venezuelan has lost nineteen pounds in just one year! The calories are not just burned — they're Holodomored! Exciting details of the weight loss magic follow below.
Prime Source: ¿El resultado? Una dieta insuficiente que no alcanza las 2.000 calorías diarias que cada venezolano debería consumir. Por esta razón, de acuerdo con la Encuesta Condiciones de Vida 2016 (Encovi), 74,3% de la población ha perdido al menos 8,7 kilos de peso de forma no controlada en el último año. Los pobres extremos afirman que han bajado más de 9 kilos.

English:In a new sign that Venezuela's financial crisis is morphing dangerously into a humanitarian one, a new nationwide survey shows that in the past year nearly 75 percent of the population lost an average of 19 pounds for lack of food. The extreme poor said they dropped even more weight than that.

And then there was A Day Without Immigrants (following up on the equally unsuccessful A Day Without A Mexican). It was supposed to bring down the Iron Cuck on all who dared to support the idea that a sovereign nation should control its borders. The idea that Freedom of Association also has a negative component fries the circuitry of religious believers in equality above all other values. They therefore decided to take back their labor.
Diners in cities nationwide were greeted by locked doors at many of their favorite restaurants on Thursday, along with signs in the window expressing solidarity with striking workers participating in a #daywithoutimmigrants protest. Immigrants stayed away from work to show their impact on the economy, and some restaurants showed solidarity by shutting down their kitchens, or even their entire business.

Apparantly, these idiot Marxists didn't even take the time to read thier own Marxism. St. Karl The Collectivist makes clear why Leftists really like lower status immigrants. You bring in the Reserve Army of The Unemployed so that you can ditch any individual soldier who pops off with a 'tude in the middle of formation. Thus, a funny thing happened when these particular vendors failed to show up at the forum.
The 18 employees at Bradley Coatings, Incorporated in Nolensville, Tennessee told their supervisors on Wednesday they'd be taking part in the nationwide movement. Then, on Thursday, they were told they no longer had jobs. "We are the team leaders directly under the supervisors and they informed us last night that we could not go back to work and the boss said we were fired," one employee said.

Now none of these similarly unrelated events seem connected, but they each are the result of a certain logic. They are a result of Progressive Logic – a logic that requires you to see the world as the world is not. Progressives remind me of the Pentecostal, snake-handling congregation that pass around Water Moccasins and Timber Rattlers and then wonder why Jethro had to leave the service on a stretcher and get filled full of anti-venom shots. Just because you want to reenact St. Paul's night of being shipwrecked on Malta, doesn't mean that God will give you a similar immunity to reptilian venom. An old proverb readeth: "He who playeth the games of the stupid shall winneth to him likewise unintelligent prizes."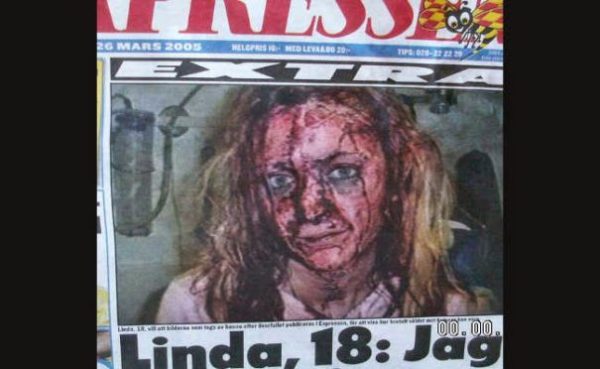 But the ignorant Progressive seems to think that consequences don't matter if it feels right. That's why they feel good telling people in Sweden to hold up the Rapefugees Welcome signs. That's why they still tell us that Communism and its associated Kim Jung Il dietary proscriptions are humane and decent ideas. They can't understand that when an employer sends you notification that you are expected to work tomorrow if you want to stay employed, you might just want to show up. Nope, the Proggie takes the day off to protest then can't believe that some mean, old capitalist would fire them.
I personally blame Evil Amerikan Emperor Lyndon Baines Johnson for such continued stupid. In a consequentialist world, morons like these would get murder-raped, fired or go very, very hungry. Take the consequences away, and make the world into a pink and puffy safe space, and the morons get to moron. So what then is the issue?
The issue is that this is like putting life on the plastic. At some point the waiter shows up with the stupid tab and somebody's wallet can no longer underwrite their fundamental dysfunction. This is where evil cascades from short-sighted pleasure-seeking to civilization failure. The raped Swedish women are stuck with a neurosis and a pregnancy resulting from being raped by at least five different guys who are now nowhere to be found, much less DNA tested. Someone else gets stuck with the stupid tab. The protesting workers get canned, the US Treasury sells more debt to put them on Gubbermint Life Support. The poor Third Worlders starve too much, the UN gets sad. Thousands of perfectly good, Soldiers, Sailors, Airmen and Marines get turned into hamburger meat or potted vegetables to save them from a government that the Wogs themselves helped put into power.
It happens so often that people are acting in stupid and self-destructive manners with the implicit assumption that they will always get bailed out. At some point, I question whether these people have figured out a reality hack. That would make them evil rather than stupid. Thus, if I find the situations I described above to be stupid, then it may not be me that is standing next to stupid.
Who has the agency to allow this history to repeat itself in iterative fashion? Again and again. We seem doomed to eternally repeat this self-defeating history. That probably implies that we aren't going to kick ass in Algebra II/Trig either. I'm not so sure the true weapon of the Cloward-Piven Strategy was the weight of the poor. It may just be the weight of the hidebound and the stupid. The relentless pressure to give more and more to bail out failure will be the end of us all unless we sober up and rebel.
Tags: democracy, diversity, immigration, socialism, stupidity, subsidy, sweden, welfare state