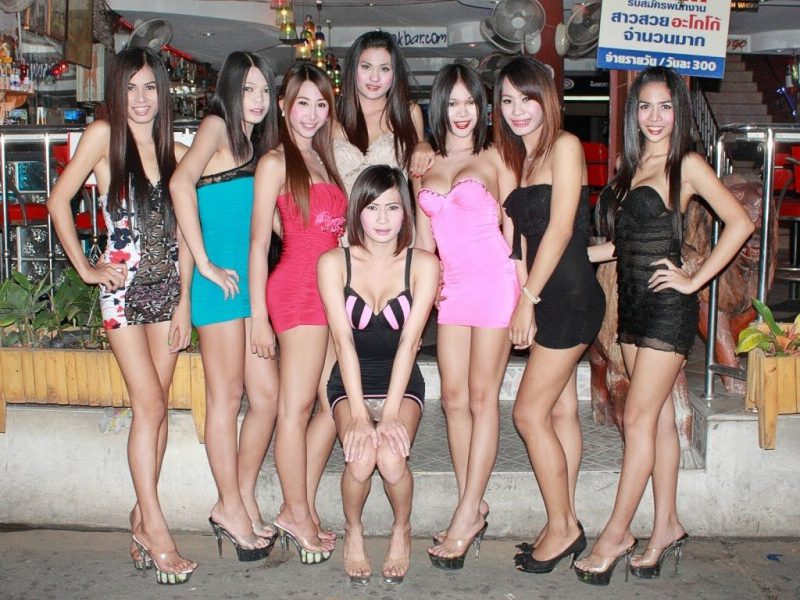 As efforts went on to free the remaining four Thai boys from the cave where they have been trapped since last week, the five boys who have been rescued swore to put the incident behind them and to keep performing.
"The show must go on," said Chakrii, 14, who performs under the name Bambi at the Touch of Heaven lounge in Pattaya every Tuesday and Thursday from nine through midnight, tossing his shoulder-length black hair over a slender shoulder. "Just because our lives were in danger does not mean that we do not have responsibilities."
Dusit, 13, agreed. He performs as Sharon Fantasy at the Shangri-La nightclub on weekend nights from midnight until closing, and expressed a desire to return to show business. "What I make in one night in tips from corpulent Western tourists is enough to buy my father another head of cattle," he said. "Of course I will return."
The boys were trapped by rising floodwaters and caught the attention of the world as the tale of their plight spread. Millions worldwide have watched as this story unfolds. "And now they can catch it in 1080p on pay-per-view," said Prem, 15, who performs under the name Ecstacy at the Gateway to Pleasure lounge nightly at seven.
"I am very thankful to all who have helped set us free," said Prem, who boasts a 34″ bust and an utterly feminine face when seen from a half-block away after four of the potent local beers, as he ironed his flowing skirts for the performance later that evening. "This enables us to continue to offer entertainment to foreigners and mortgage payments to our parents."
Many local observers believed that the nine boys and their guide would face a grim fate in the rising floodwaters but were delighted when a robotic drone discovered the group isolated on a large rock within the deluge, performing "It's Raining Men" in defiance of their possible watery grave.
International economists have noted that the boys are salvaging the global economy by encouraging the fast motion of Western capital through the East, enabling a rickety system of debt purchasing and mindless consumerism to sustain itself for yet another quarter while anyone who can afford to flees to Switzerland with a fat bag of cash and a Russian passport.