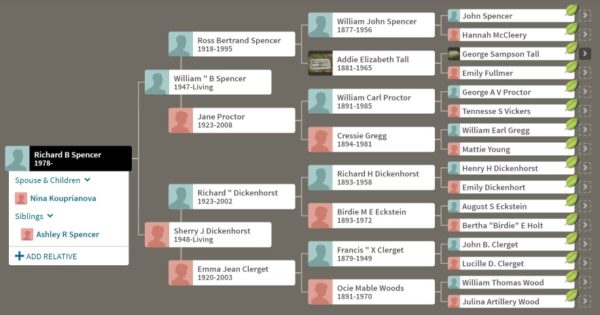 Some clever person did a bunch of research and looked into Richard Spencer's background, but also made the accusation that Richard Spencer has Jewish ancestors:
Sherry Spencer's father, being Richard Spencer's grandfather on his mom's side, is Richard Dickenhorst (1923-2002). And his mother, being Richard Spencer's great-grandmother, was Birdie M E Eckstein (1893-1972) – Jewish! Her father, being Richard Spencer's great-great-grandfather, was August S. Eckstein (1859-1929) – also Jewish!
It is not really reliable to infer from last names alone that Spencer has a Jewish ancestor, especially since no one in his family looks Jewish. Here are his parents, who are cute in that way that couples get when they have seemingly opposite personalities but work well together. Note the open smile from the mother, and kill-you-or-eat-you death stare from the dad.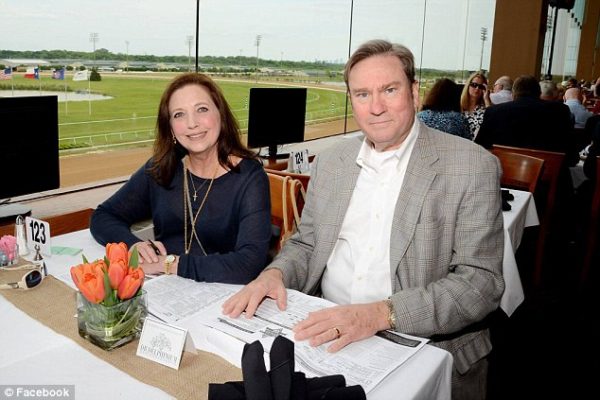 On to the last name Eckstein, which means "cornerstone" in German and is explained by Ancestry.com — as cited in the article — as follows:
German: from Middle High German ecke "corner" + stein "stone," hence a metonymic occupational name for a stonemason or bricklayer, or a topographic name for someone who lived near a rocky outcrop. Jewish (Ashkenazic): ornamental name from German "cornerstone."
In other words, this name could imply Jewishness… but just as equally could simply be a German family name. When the Ashkenazim split off from other diaspora Jewish groups, they cut themselves down to a little over three hundred individuals and began a long path through Eastern Europe into Germany, where many adopted the "ornamental" names that most of recognize as Jewish: Rosenthal, Steinberg, Kauffmann, Goldberg, and so on. Some of these described occupations, and others were pleasant-sounding names that covered up the original Middle Eastern origin names. But that does not mean that only Jews took these ornamental names, or that there was not overlap with occupational names, such as might belong to a stonemason.
More research would be needed if one found this issue difficult. It seems more likely to me that Spencer has risen above the rest as a leader, and so he is getting criticism from those who either want to take his place, think they should have been in his place, or want to destroy anyone who does not share their ideology, which is in people of this type usually accelerationism plus preparations for an apocalyptic final race war.
People like Spencer and other higher-IQ thought leaders on the Right tend to instead look at our current situation as one might a corporation hovering near bankruptcy: bad decisions were made, so we need to un-do those and start instead doing what made the company successful in the past, but improve it so that it can be reborn as even more powerful than before. Even if Spencer were 100% Jewish and wearing a rainbow kippah, if he can push our people in that direction, he is someone we should listen to.
Tags: ashkenazim, jewishness, management theory, occupational names, ornamental names, richard spencer