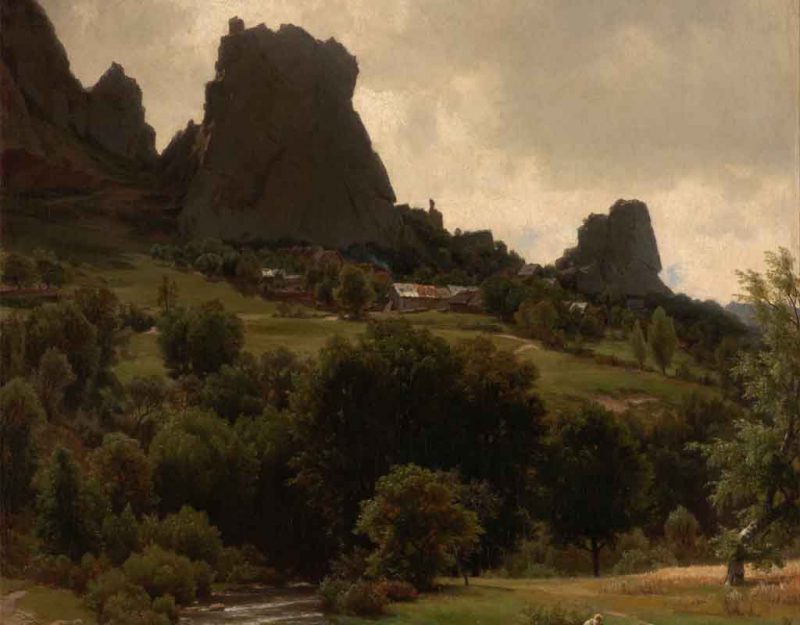 Nietzsche talks about sensitives as if they were scientific instruments, simply capable of more discernment and more precise membership. Perhaps Hans Christian Andersen can clear up this meaning with the story of the Princess and the Pea:
One evening a terrible storm came on; there was thunder and lightning, and the rain poured down in torrents. Suddenly a knocking was heard at the city gate, and the old king went to open it.

It was a princess standing out there in front of the gate. But, good gracious! what a sight the rain and the wind had made her look. The water ran down from her hair and clothes; it ran down into the toes of her shoes and out again at the heels. And yet she said that she was a real princess.

"Well, we'll soon find that out," thought the old queen. But she said nothing, went into the bed-room, took all the bedding off the bedstead, and laid a pea on the bottom; then she took twenty mattresses and laid them on the pea, and then twenty eider-down beds on top of the mattresses.

On this the princess had to lie all night. In the morning she was asked how she had slept.

"Oh, very badly!" said she. "I have scarcely closed my eyes all night. Heaven only knows what was in the bed, but I was lying on something hard, so that I am black and blue all over my body. It's horrible!"

Now they knew that she was a real princess because she had felt the pea right through the twenty mattresses and the twenty eider-down beds.

Nobody but a real princess could be as sensitive as that.
What is the value of sensitives? Look around: we live in a ugly and stupid world which could have been prevented if sensitives had been present, and had the power to influence things.
That block-shaped, pressed concrete, ugly shopping mall? The princess would opine that no one could have any peace of mind with such hideous backgrounds, and demand something like a traditional building, with ornate spires and comfortable human spaces instead.
Grating, two-note music ranting about copulation and projected sexual desire? No princess would want this crass gibberish around her, nor would she recognize music which neglected the finer parts of composition, melody, harmony, rhythm, and narrative. She would hire Schubert instead.
Schools that treat students like livestock, jobs that are jails, marriages that are suicide pacts, and boring tract housing? Similarly, a princess would have no use for those, and perceive that these would be abusive to her so must be to others as well.
As children, we made fun of the sensitivity of the princess. A pea, under twenty mattresses, really? The point — in the visual-metaphorical language of fable, religion, literature, and conspiracy theory — tells us that sensitivity is in fact needed, and it needs power to save the rest of us from what we do not yet perceive.
In this story, the princess is simply a finer instrument. After twenty years, we might notice that we woke up tired in the mornings, and eventually investigate and find the pea, but she knew right away, intuitively and by the nature of her character. This is part of what makes an aristocrat.
Egalitarian societies fear aristocrats more than anything else, so they emphasize utilitarian instead, which says that if most of the audience does not notice the pea, it does not exist; political correctness completes the cycle by prohibiting discussion of the pea, and soon it cannot be admitted to exist.
However, it will still disturb our sleep and worse, rob us of the beauty in existence that we need in order to consider life good and therefore, to have the will to do good. We should listen to our aristocrats.
Tags: aristocracy, sensitivity