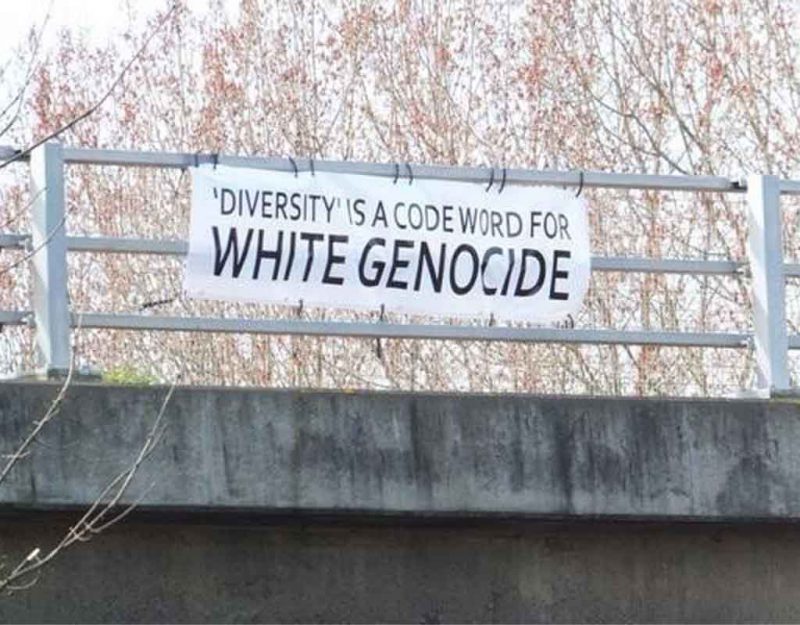 Almost no one can escape the mental lock imposed by the symbolic virus of "equality." We want to succeed in our social group, and we know it is popular, so we fight against admitting that it is a disaster that never works.
Sane people detest most conservatives because they still talk about equality, which renders conservatism meaningless and makes its implementation hypocritical. Trying to argue for conserving civilization and nature clashes with the idea that every person wholly determines his own destiny.
Conservatives, trying to balance equality and realism, come up with "meritocracy," or the idea of equality with gatekeepers. This results in promoting good obedient stooges who continue rationalizing their way into Communism with the best arguments of William F. Buckley.
These conservatives prohibit themselves by doing so from ever approaching the core issues of civilization, which are people quality and quality of life.
To have people quality, you have to talk about breeding, and acknowledge nationalism or the need for only one ethnic group per nation. To talk about quality of life, you have to approach the idea of limiting government and having a strong, productive, and moral culture instead.
When you duck those big issues, you dedicate yourself to symbolic issues, or distractions that are chosen because in the tokens of human language, they provoke a feeling of social comfort, or everyone getting along with each other. Anti-racism, anti-poverty, and feminism are examples.
After our two centuries of democracy, we no longer possess any issues of note. Everything is distraction because the actual core issues cannot be discussed in a democracy, leaving us with only the window-dressing and vote-buying.
This most recent election showed the influence of that distraction culture by making it clear diversity is the swing vote in all of our elections:
Biden underperformed Hillary Clinton in every major metro area around the country, save for Milwaukee, Detroit, Atlanta and Philadelphia.
Even if we recognize that the vote in this election was so dubious that it will most likely be discarded or invalidated, we can see how the Left remains perpetually popular in diverse places. This occurs because diverse people have even more of the democracy control structure in place.
When your neighbors are diverse, or even worse, of mixed-race, you cannot entertain thoughts such as recognizing that America needs to have only one ethnic group in it. Instead, you have to think thoughts that are compatible with more diversity and more benefits, and those only occur on the Left.
This was the point behind the Hart-Celler Act and Obama relocating diversity to the suburbs. They want to destroy your ability to think of anything except following democracy on its path toward a grey cultureless race and doom.
In the end calculus we will find that Joe Biden was not that popular, since people do not vote for Biden so much as they vote against Trump, and that the anti-Trump vote was concentrated in areas with high diversity, where it has become socially unacceptable to advocate anything but more diversity.
Diversity does not arise uniquely in places like the US. In contrast, everywhere democracy is tried, diversity will surely follow, since once you accept equality of class, sex, intelligence, and morality, there are no barriers to importing others, and your leaders want to destroy your culture so they want that, too.
Not surprisingly, you cannot have honest elections in a diverse society. Every group acts toward its own interests, which means that for them the highest morality is winning, not conducting the vote fairly. Expect cheating on all sides, with the most diverse areas most active in it.
Election 2020 showed us the future of diverse America: two sides, forever fighting, those who are trying to resist the takeover and those who want the takeover. We will see alliances with foreign powers, espionage, and vast corruption.
All of this can be avoided by avoiding diversity.
Tags: demographics, diversity, social comfort