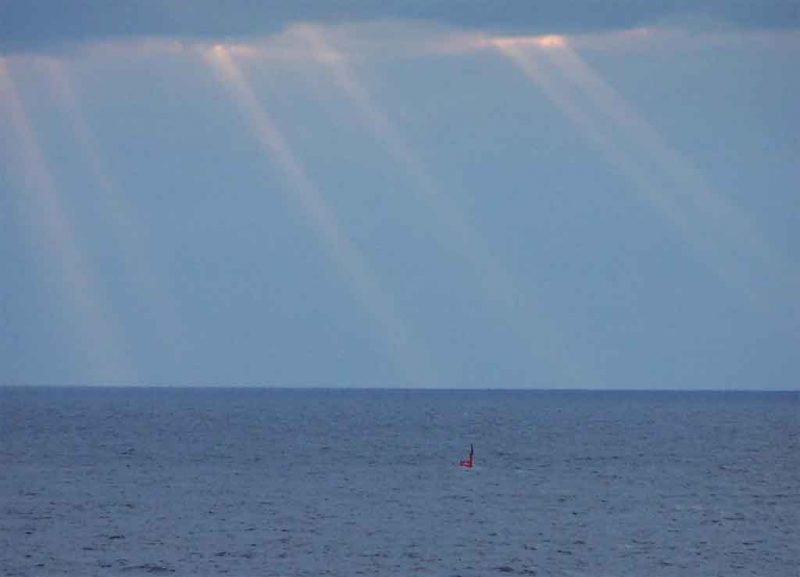 ~~~
It feels like the wheels are coming off out there. World Leftism was in deep doo-doo after the Clinton years, since it got the reasonable version of everything it wanted, but that harmed Leftist careerists. You make a name for yourself by proposing something new, not avoiding crisis by rejecting everything but the tried-and-true.
Given just a year to ruin everything, Biden did just that by pursuing the polices that have marked weakness in the West for 2400 years. Smart policies favor natural selection and promoting the best; weak policies make sure that everyone feels safe, which makes the bad dominate because they are not wasting time and energy on trying to be good. Almost every complaint in our modern society comes from the seeming fact that we are usually ruled by bad people. True, they are less bad than those in the third world, but with less of a gap than in previous decades, and for how long?
As I predicted some time ago in our Election 2020 coverage, Trump will come back with a vengeance and pursue an invalidation of the election. Notice that the mainstream RINOs all want to impeach Biden, which would validate the 2020 election, but Trump and his team want to be vindicated by proving that the vote was illegitimate and therefore, so was the electoral result.
Trump has almost certainly been collaborating with a military or intelligence apparatus in gathering data and leaking bits of it to the press. He did not directly intervene as many hoped, but instead is using a typical Trumpian strategy: he is building tension by intensifying his attacks at the same time his opposition reveals its ineptitude.
He did the same with the post office ice rink in New York. The city wanted to keep control, so Trump issued a challenge to them, then let them slap him down and do a victory dance. They thought they were winning. But then, slowly, leaks began to emerge. More of the picture appeared. The city ended up looking not victorious, but outright stupid, and then public opinion shifted, allowing Trump to win in the courts.
What, public opinion, you say. The courts are supposed to be free of that. No, dear heart, in a democracy, everything is democratized because your highest political value is mob opinion. Therefore whoever gets a plurality oriented toward a clear and simple view first, wins. We are in a battle of language, emotions, symbols, and ideas.
Consider how #MeToo has died in the court of public opinion:
The fact that the jury found that Ms Heard was guilty of defamation with an article in which she claimed she was a victim of domestic abuse means they didn't believe her testimony.

"Amber Heard has comprehensively lost in the court of public opinion, and in front of the jury," he said.
Democracy, equality, Christianity, fiat currency, and altruism are described in ideal terms where you take them at face value and assume that they work the way they claim to work, and that they produce the results they claim to intend to do.
In reality, almost every human idea corresponds to a psychological pattern based on how those ideas can be applied by individuals in human life without conflicting with their basic perceived needs. If you tell someone that they are equal, for example, they do not feel fulfilled but rather minimized, since they are no longer unique and important, but one more anonymous everyman in a fungible flow of humanity.
Courts work by public opinion, especially the Supreme Court. Following the idea of democracy, which is the basis of our democratic market socialist republic here in the USA, the Court tries to act according to the dominant paradigm of the time and the current interpretation of it.
In our time, the dominant paradigm is individualism, or that the individual and his desires are more important than civilization, social order, and natural order. We have created a me-first system, and described it as "equality" in order to manipulate others, but the side effect of that equality is a gradual "liberalization" of standards, leading eventually to their abolition.
Our interpretation of this dominant paradigm is a mishmash of that which has failed less than everything else, so we end up with the democratic republic, civil/human "rights," market socialism, the administrative state, managerial-bureaucratic in loco parentis paternalism, and an utter lack of culture, a situation made only worse by diversity abolising whatever standards, mores, aesthetics, elegance, common understanding, values, common sense, and wisdom we had. We now live in a corporate anarchy overseen by mall cops using a surveillance state to keep the diversity from clobbering each other except when convenient in election years.
Historians will record that without the Soviet Union to stick an upper boundary on how liberal we were willing to become, the West went full Communist after the Clinton years, much as it tried to after the world wars, but it kept other things that worked like free markets, free press, and (some of) free speech. The courts have merely followed along, basically writing most law out of the 14A, especially since WW2 when we became official human rights champions in order to show how we were not those nasty Franco, Tojo, Mussolini, and Hitler type people.
If you look back at civil rights law, all of it is 14A law, which is not surprising since the 14A was made an amendment only to get around the fact that the Civil Rights Act of 1866 was, at the time, unconstitutional since it made "rights" an entitlement granted by government instead of a prohibition on government intervention (a.k.a. "natural rights," which civil/human rights replaces). Almost no one except legal scholars understands this, which is why the voters keep banging on about a republic-not-a-democracy and equality-not-equity without realizing that the two are the same picture.
When Amber Heard went into her first court case, #MeToo was raging. Rape law changed to sexual assault law a generation ago, which meant that instead of a woman having to show up bloody and battered to prove assault, she merely had to swear on the stand that it had happened. This formed a disaster of two parts: first, one where court cases were simply not acted upon because no sane legal system convicts someone solely on the words of his accuser, and second, one where public opinion shifted court cases to a "believe all women" attitude which meant lots of men went to jail, lost jobs, were expelled from college, and so on. Consequently, the Heard judge took her at her word, claimed that Depp had beaten her, and denied his case for defamation.
Fast forward a few years and things have changed. For starters, we have seen that many of the accusers were lying or at the very least, overstating the facts. We saw a lot of cases of "revoked consent" be claimed as cases of "mistaken consent," but almost none of them turned out to be actual sexual assault where the male disregards a lack of consent or ignores the question entirely. We have also seen that these legal cases are impossible to decide fairly: believe the woman, and you have a Court of Star Chamber where an accusation is a conviction; believe the man, and you have essentially legalized rape. This is why our ancestors, by the way, demanded a woman battered and beaten after nonconsensual sex because the resistance was the proof. Modern people, thinking in terms of what looks good ("the optics") instead of what makes sense in reality, came up with the idea that women should protest not resist, and then later use the courts to ruin the lives of their rapists, or perhaps any man who had sex with them and not called them back.
That is why luvvies are gripe-weeping about guilt-shaming about phone subpoenas, which in many cases end a sex assault case in a matter of minutes when you see the "victim" has been texting the "rapist" for days or weeks after the assault:
So it's depressing to learn this week that victims of alleged rapes will be told to give up their mobile phone and all attendant data to the police. Not to do so, it is made clear in new digital consent forms, could mean that "it may not be possible for the investigation or prosecution to continue".
Feminists want a rape conviction without having to prove it, and rapists are probably fine with this, knowing that after a few years of that nonsense, rape convictions are going to drop to zero after the first false convictions are revealed. This is the bubble, the time between when an action is taken and the moment its results become evident, during which time abuses run rampant because the court of public opinion has decided (for now) how things ought to be. Between the first Heard defamation trial and the second, public opinion reversed itself because of how abusive #MeToo had become.
Back to the big point, Trump finds himself on the same arc as Johnny Depp: first reviled, now increasingly believed as the Biden administration demonstrates incompetence and tyrannical inclinations. Like most Leftists, Biden is merely a seller of false hope, namely that individualism (mob rule) can work in the first place; if individualism fails, we have to abandon our contrarian/ironist position and accept that reality really is as it is seems, and the "optics" of what looks good to a herd are usually 180 ° reversed from what is real. People reject what they fear, so they take it out of the map they have of reality, and then choose — as in political correctness — from what is left, and therefore come up with something that is socially popular, bound to stimulate commerce, acceptable to law and government but totally unrealistic. To compensate for that, they design theory around it, but this conceals rather than explains how it will be applied when translated back into the real world.
As time goes on, the Biden administration will look worse, and Trump more like a prophet for having predicted it. Right now, he cannot get a court to take any of his cases seriously, even those offered by the prosecutor Durham; the courts are, like any part of a large Establishment, siding with what they think is popular opinion, namely that the senescent, somnambulant voters would prefer to just slam Biden into office more than they want to worry about fixing a hopelessly broken, immoral, and fraudulent election. However, other than the two-income six figure households who work for government as its "Beltway Bandits" or favored contractors, most of America now thinks that Joe Biden is doing a crap job and wants to seize more power and basically, is exactly what Trump said he was. Inertia, which for now is riding with Biden, is turning against him, and people are getting pumped for Trump to come back in and fix it again.
When he does so, the courts will take his cases. The Republicans will yeet the RINOs. The military investigative arm, feeling that it will not be opposed, can step in and make arrests. The FBI will conduct actual investigations. Everyone in government will want to be behind Trump riding the wave of inertia. RICO cases will proliferate and testimony will fly. Those who belong in jail will find themselves looking at that unless they grass on their superiors, which they will do, singing like canaries. Even the Hillary Clinton shovel-headed killing machine will not be able to keep up with demand. At least, that is the best-case scenario.
Right now the world finds itself at a difficult time. The stars have aligned with change because what we have now has revealed itself as dying. It screwed up COVID-19, then botched Ukraine and pushed us to the precipice of WW3, and has now killed our economy the Carter way, by forcing ideological imperatives on us for the good optics to the Leftist "Useful Idiots," in the process killing industries. For example, Biden wanted us to adopt electric cars, which in his world means taking $50k out of petty cash and buying one, so he slaughtered the oil industry. The watermelon "environmentalists" cheered. Instead, he sabotaged the economy, just like he did by shutting down the country for a COVID-19 panic over a disease that tends to kill obese diabetes patients with 2.6 comorbidities, sealed off industry with tons of regulations, slaughtered wages with massive immigration, and provoked the Ukraine war by not taking a hard line with Russia before aggression started.
Add that to our persistent problems. People in first world nations are not breeding at replacement rates. This happens when taxes rise too much and red tape inundates the world, at which point people can neither afford extra kids nor have faith in the future. Diversity continues to do nothing but maul, destroy, maim, and subvert. Entitlements — socialist-style spending direct to citizens — cost more every years and consequently, are triaged, reducing their quality. Public schooling and free public school meals for illegal immigrants have driven property taxes sky high. Ecocide hovers at the edges of our consciousness, sort of camouflaged by the boondoggle of climate change, with most of us realizing that human overpopulation and consequently using too much land are the causes. Instability threatens everywhere because democracy focuses on "the optics" and how to pragmatically work within the system instead of looking at what is real, time-tested, and good.
No wonder people are losing their minds. They are on a ship sailing toward an iceberg, with the people actually in control (the voters) allowing themselves to be beguiled by charlatans and entertainers who are re-arranging the deck chairs and handing out free stuff, while the boat moves ever closer to the point of impact. Do we wake up, or do we drown?
~~~
~~~
~~~